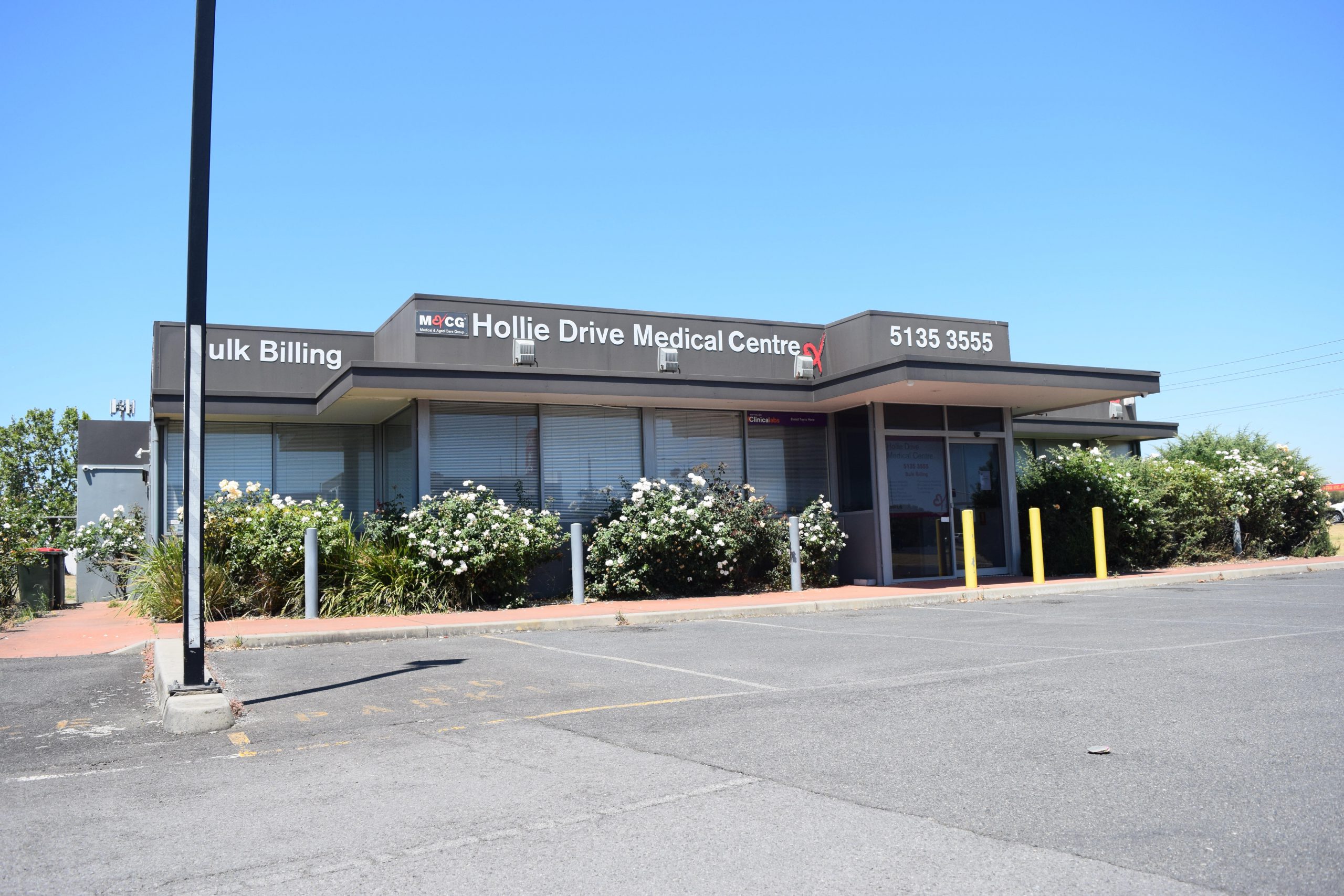 Anne Simmons and Heidi Kraak
A number of Latrobe Valley medical centres are experiencing a severe shortage of general practitioners, struggling to attract and retain staff long-term.

The Express has spoken to multiple GP clinics in the region after Latrobe Health Advocate Jane Anderson identified access to doctors as a major concern for locals.

One medical group with multiple clinics in the Valley believes the region is in "crisis" because of doctor demand, while a Morwell clinic is operating with just one "exhausted" doctor.
Medical & Aged Care Group's Hollie Drive, Morwell clinic has closed its doors for two weeks from today due, in part, to GP shortages, the group's managing director Trish Wilson said.

"We … have never been in this situation in more than 20 years in the ability to attract and to retain doctors," Ms Wilson said.
She believes medical centres are "hamstrung" by the bureaucracy of the process of securing doctors and said it needed to be reviewed immediately.

Victorian Health Minister Jenny Mikakos said Prime Minister Scott Morrison needed to do more to address rural and regional workforce shortages.

"We're stepping in and fixing his mess, investing millions of dollars towards tailored rural medical workforce programs that create world-class workforces," Ms Mikakos said.
The federal government has determined which geographical areas across the country require more doctors and given them a District of Workforce Shortage (DWS) classification.
The federal Health Department said this classification generally compelled overseas-trained doctors to practice in these areas to obtain a Medicare provider number.
Most of the Latrobe Valley, particularly its major towns, is not classified as one of these districts, because it has a better population-to-GP ratio than the national average, according to the latest Medical Benefits Scheme and population statistics.
The practice manager of a Traralgon clinic – not in a DWS area – said the restrictions made it difficult to recruit overseas-trained doctors, but Australian-trained doctors with unrestricted access to a Medicare provider number were likewise "difficult to attract".
"We're all competing for the same pool of doctors," he said.
A Moe clinic has had a similar experience.
"When you have a new GP come in from overseas, they have to work in compulsory areas," United Medical Centre Moe practice manager Alan Chen said.
"Moe is not one of those areas – it is very hard to get a replacement doctor."
A medical practice in Morwell is operating with one doctor "carrying the weiwght for six others".
Having to turn some patients away, the reception staff have been dealing with "abusive" people unable to book appointments and patients waiting longer than usual for their consultations.
The clinic has multiple staff on leave and has not been able to replace doctors it has lost over the last couple of years.
The practice manager said the clinic was only able to attract overseas-trained doctors, but after they finished their required training time in rural areas, they moved back to the city.
"[Our patients] are telling us they can't get appointments anywhere and they're having to go to ED [the emergency department] and that must be putting added pressure on the ED staff which is for emergencies and not for coughs and colds and ear infections," the practice manager said.
Emergency department presentations at Latrobe Regional Hospital have increased by 10 per cent in a year, the hospital's chief operating officer Don McRae said.
But the hospital has no data or anecdotal evidence to suggest the increase was due to issues in local GP clinics.
"We have a much larger ED than we did 12 months ago and that may be one reason why our numbers have increased by about 80 patients a week," he said.
Latrobe Community Health Service executive director corporate Rick Davies said he didn't believe the Latrobe Valley was in a GP shortage "crisis", but acknowledged attracting and retaining GPs required "an ongoing amount of effort".
"There is no question there is definitely more demand than there is supply at the moment," he said.