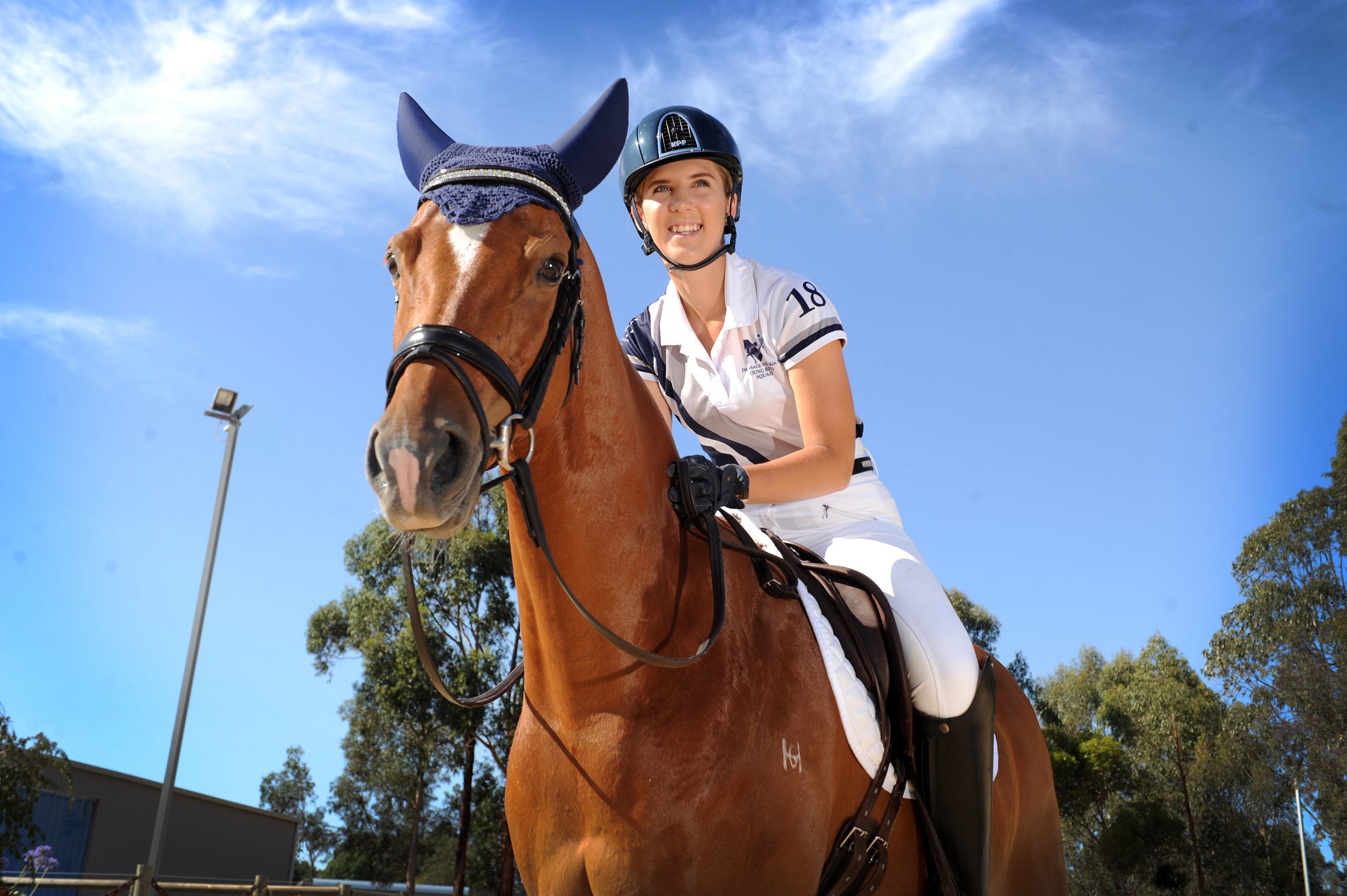 By Kate Withers
After enduring "a bit of a tough year" in the second half of 2018, dressage duo Jorja Halsall and riding pony Max emerged on the other side and have kicked off 2019 with a bang.

"We had to withdraw from the Australian nationals in October because he had some tendon issues. It was nothing serious but they did require rest," Jorja, 16, said.
"It was difficult because we wanted to keep developing but there [were] all these setbacks.
"Sometimes it gets frustrating but you just have to try and work with it and understand that he's going to come through the other side and be better for it."

And he did.
The pair have just returned from Boneo on the Mornington Peninsula where they took out the novice pony section at the Victorian Youth Dressage Championships and the rising star award in a triumphant return to form.

But the prestigious title, which Jorja and Max "had been working towards for a while", seemed somewhat out of reach a few short months ago.
"It was just really exciting, especially considering we had to work through so much to get there," Jorja said.
Now that Max is fighting-fit, Jorja has grand plans for her "cheeky" striking steed.
He may not be purpose-bred like most of his European or Welsh counterparts but the eight-year-old has pulled through the horse "toddler stage" with promise.
"He's matured physically a lot, so he's capable of performing better because he's becoming stronger within himself and he's getting older so his brain is starting to realise what he can do … but he still has his moments," she said.
"We're looking to raise his education levels, so put him up to the next level, and we're hoping to get there by the interschool state championships in April.
"Because he hasn't done that kind of thing before it'll be increasing his training load for the first part of the year to get him working at that higher level."
Jorja will take on year 11 at St Paul's Anglican Grammar this year where she will also serve as equestrian captain, is eyeing football duties for Gippsland Power and still finds the time to lovingly rear Max herself, which she has done since she was 11.
Mum Kylie admitted the workload was "a lot" for Jorja and Max but said the pair definitely had the mettle to make it.
"She works really hard with him and she catches the bus to school in Warragul every day, has footy as well … but it's manageable," Kylie said.
"I'm thinking about getting up earlier in the mornings, working him then, going to school and then coming home so I can do footy in the afternoons," Jorja said.