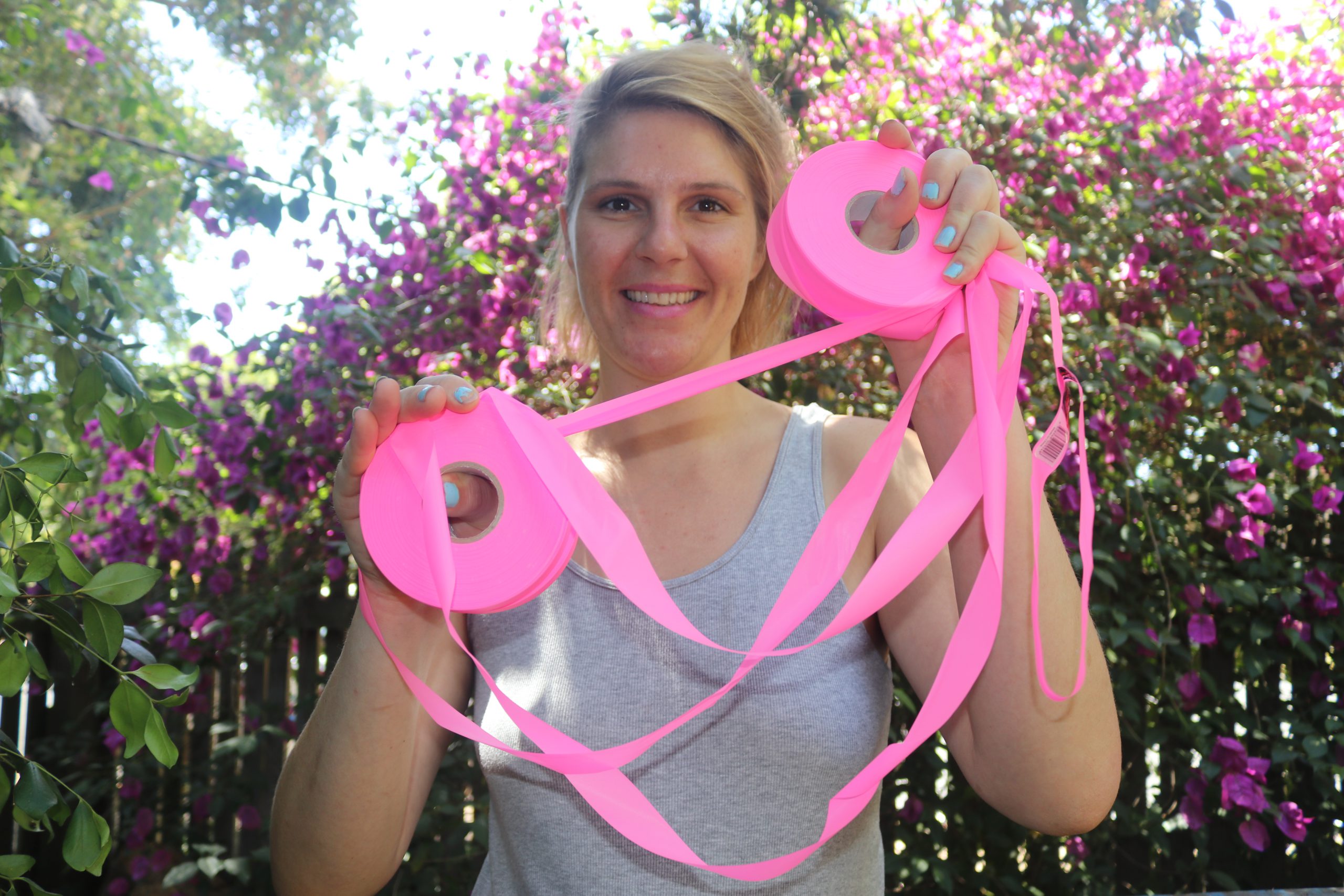 Michelle Slater
A Morwell artist is gearing up for her first major solo exhibition at Latrobe Regional Gallery which invites people to touch and feel an installation based upon the concept of static electricity.
Artist Steph Shields' exhibition titled Static Field will allow viewers to run their fingers along hot pink plastic line marking tape to create a static charge which in turn will create its own movement.
The tape is designed to shimmer and reflect light off industrial objects or items left over from previous art projects to create different tactile and visual aspects to the exhibition space.
"The tape will be draped across the space so everyone will have to pass through it to engage with the exhibition – they will become the architects to the work," Ms Shields said.
"It's become an investigation of light and space. I became fascinated with the pink tape as it activates the entire space."
Ms Shields has worked in community art for the past decade and previously ran her own gallery in Morwell to provide a platform for local artists to exhibit their work.
The secondary college art teacher kicked off her career by exploring the sculptural qualities of paint but said her main focus was now arranging found objects.
Her last exhibition titled Un was held at the Alt-Art project space in 2017 and explored stripping paint off a wall to explore the concept of un-painting, and included a video of the process.
"I love painting. It's an evocative practice but I also love buzzing around the studio packing and unpacking objects and dismantling them," she said.
"There are elements of serendipity that creates something obscure and sometimes you hit the jackpot."
Static Field opens on February 2 and runs until March 10 at the Latrobe Regional Gallery.