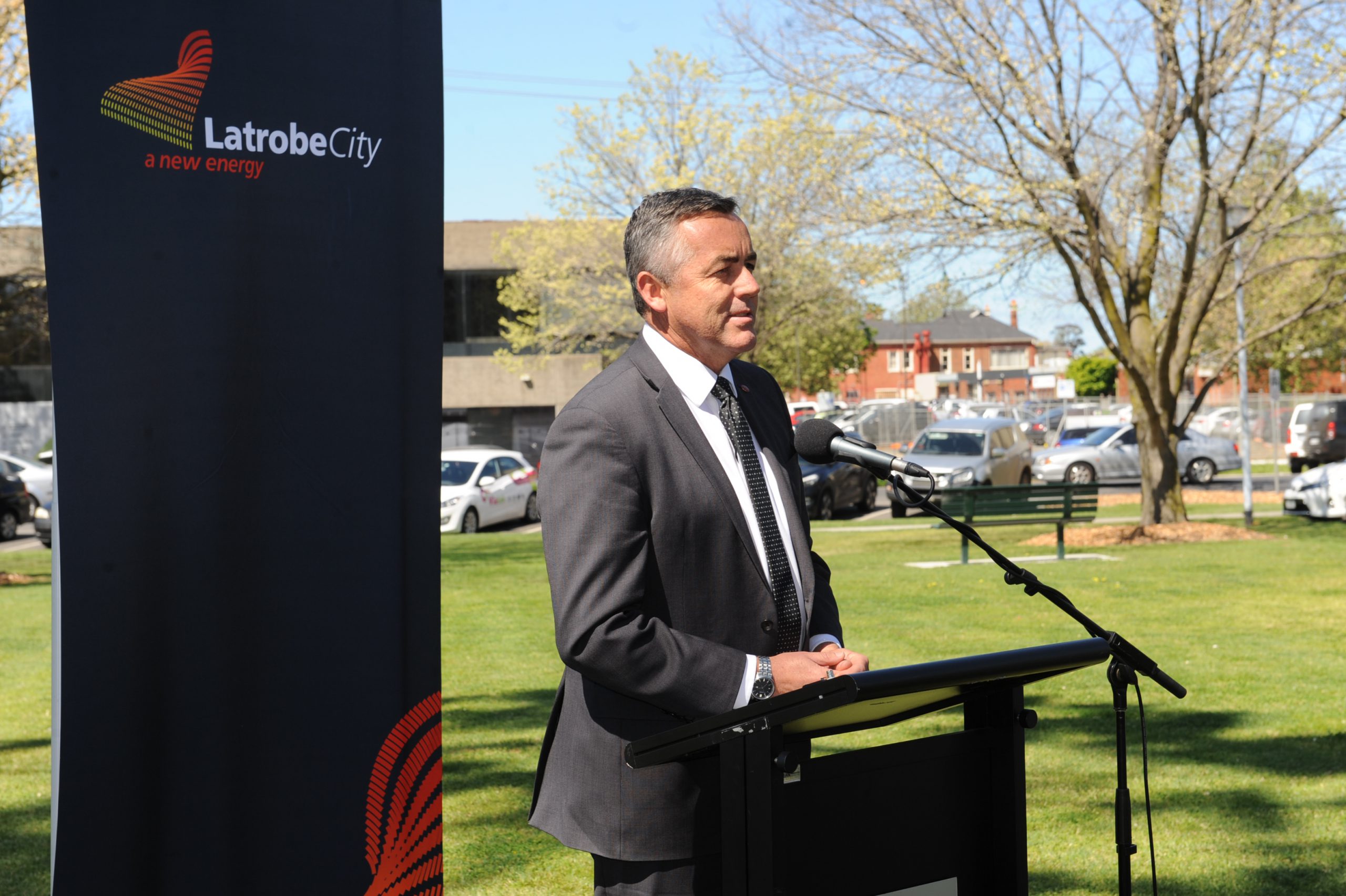 Bryce Eishold
Gippsland MP Darren Chester has spoken out in support of local businesses after it was revealed last week a company which received state government funding owed more than $1 million to Latrobe Valley businesses.

Steelvision received more than $750,000 in Hazelwood transition funding to open a new precast concrete and manufacturing site in Morwell last year.
Mr Chester said he was "bitterly disappointed" to see local businesses at risk of losing money following the closure of Steelvision's Morwell site.
"Naturally I am concerned for the jobs of local workers and I am keen to make sure they receive their entitlements," Mr Chester said.
On Monday, The Express revealed Steelvision's major contract with Parliament House in Canberra had been cancelled after the company allegedly falsified documents stating it had been paying its sub-contractors during the multi-million dollar works.
"I was made aware of Steelvision's financial difficulties during the construction of security fencing at Parliament House, Canberra and wrote to the presiding officers at that time," Mr Chester said.
"Contracts of this nature require the contractor and sub-contractors to provide monthly statutory declarations that other businesses engaged to provide goods or services had been paid the previous month.
"Steelvision had been providing these declarations as required."
The Express has made more than a dozen attempts to contact Steelvision managing director David Gooley since the story first went to print last week, however, Mr Gooley is yet to respond to requests for an interview.

Mr Chester did not comment on whether the state government should provide compensation to Latrobe Valley businesses owed money by Steelvision which closed its doors before Christmas.
"This matter is the responsibility of the state government and I will be doing what I can to support local workers and businesses to ensure they are looked after as the situation is resolved," Mr Chester said.

It comes as Member for Morwell Russell Northe last week called on the state government to compensate local businesses affected by the company's closure.
"The state government simply can't wipe its hands of this mess and it must bear responsibility and provide leadership in fixing the problem it has helped to create," Mr Northe said.
"The reality is that Steelvision would not have opened its doors in Morwell if it wasn't for the state government providing hundreds of thousands of dollars to the company."