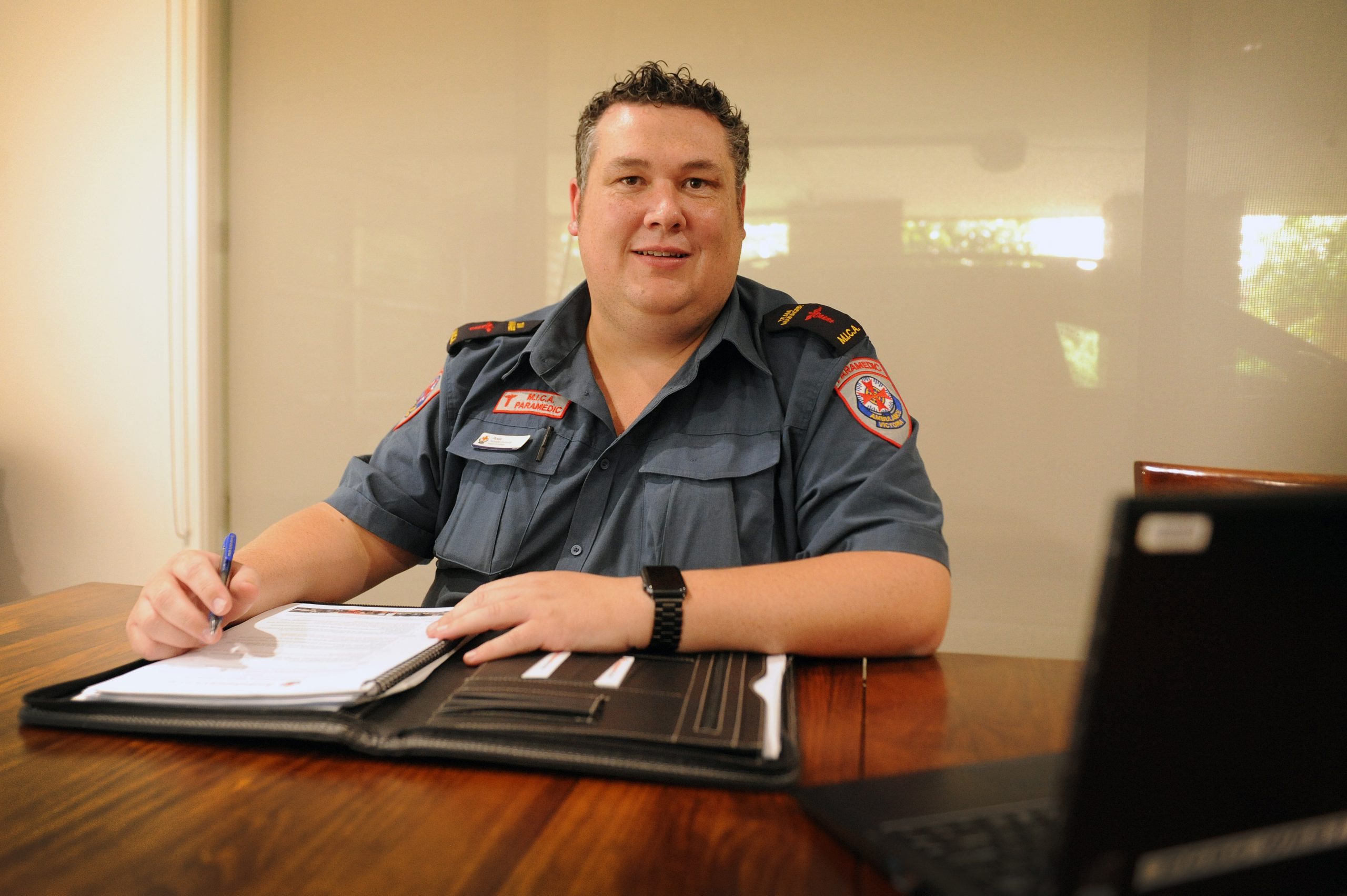 Heidi Kraak
Not one to take all the glory for himself, Traralgon resident Ross Salathiel was quick to point out the achievements that earned him an Ambulance Service Medal at the weekend were a team effort.

"I think the big thing is that while it is nice to get an award, it's not why you do it," he said.
"There are a lot of other people that have been involved in the projects I've done."

Over his 15 years of service across Gippsland, Mr Salathiel has racked up quite a list of achievements which includes leading the state-wide rollout of paramedics using "clot-busting" drugs on heart-attack patients – something that was historically only done in hospitals.
This work is widely recognised as having improved the outcomes of patients suffering heart attacks across the state.

Mr Salathiel was also instrumental in the process, from concept to establishment, of GippSIM – a mobile simulation ambulance vehicle which operates around the region.
He was appointed to a state-government created position last year where he works in small communities, mostly in Baw Baw shire, where there is no access to hospitals, medical facilities or ambulances.
"So I do a lot of working with small places, working with Erica, Rawson, Walhalla, Noojee, to make sure they have defibrillators, people who know how to use them, what to do in an emergency, because help is a long way away," he said.

"A lot of that is working with small hospitals to upskill their staff."
Mr Salathiel is one of 17 Ambulance Victoria recipients of the 2019 Ambulance Service Medal.
The award was established in 1999 to recognise the distinguished service of men and women within Australia's ambulance system.
Ambulance Victoria chief executive Associate Professor Tony Walker said Mr Salathiel provided service beyond the call of duty, the very best of ambulance care, and had worked to improve service delivery and outcomes for patients.
Commander Neville Leigh Taylor, who served with Victoria Police in Morwell for a time, also received an Australian Police Medal.
He was promoted to senior constable in 1984 and transferred to the Morwell Criminal Investigation Branch (CIB). After multiple transfers and promotions, he was promoted to an inspector at the Commonwealth Games Planning Office which prepared the policing plan for the Melbourne 2006 Commonwealth Games.
At the conclusion of the project he transferred to Southern Metro Region. He was promoted to the rank of superintendent in 2008 as the divisional commander based in Morwell, and in 2010 he transferred to Road Policing Command, where he introduced significant organisational road policing structure changes. In 2015 he commenced a visiting fellowship role at the Australian Institute for Police Management (AIPM) and was subsequently promoted to the rank of commander, at the Capability Development Group in 2017.
Commander Taylor has, through his various roles, established internal and external relationships, both nationally and internationally, resulting in improved development opportunities for VICPOL, which ultimately benefits the community of Victoria.