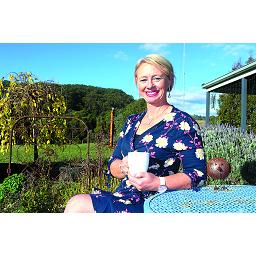 Michelle Slater
Two Budgeree residents were honoured with certificates for contributions to the community in Saturday's Australia Day celebrations at Boolarra.

It was the third consecutive year that Budgeree has made the recognition list.
Leanne Potter and Alan Hall were two of seven district locals recognised at the ceremony organised by the Boolarra Community Development group.
Ms Potter had spent the past few years working to transform the Budgeree Hall into a vibrant community space and has been one of the driving forces behind its renovation.
The fifth-generation Budgeree woman secured more than $140,000 in state government funding and in-kind donations to preserve the building.
She is also campaigning to secure the future of the community's historic school and is a strong advocate for rural mental health through Lifeline Gippsland.
"Communities can't operate without volunteers and to have a healthy vibrant community we need volunteers to contribute their experience and expertise," she said.
Mr Hall was recognised for his work on the local community newsletter The Boolarra Link, as its sub-editor, proofreader and secretary.
Other locals to receive certificates include "quiet achiever" Dave Grima, long-serving Boolarra CFA member Garry Healey and Boolarra Primary School volunteer Nadine Gleeson. Local sporting club volunteers were also awarded for their work behind the scenes, including Boolarra Bowls Club office bearer Pam Allen and Boolarra Football Netball Club's Kaylah Pike.