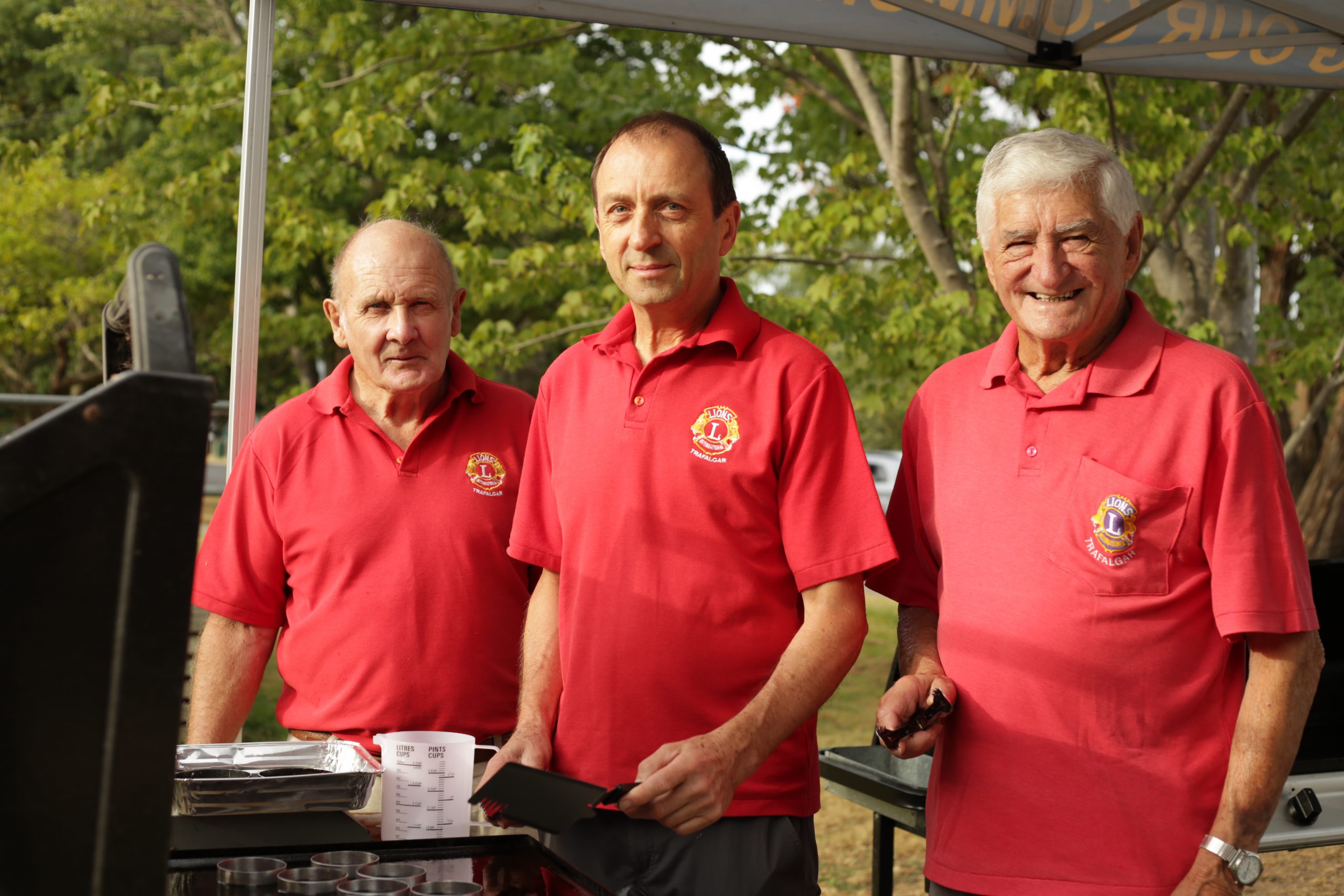 Anne Simmons
A tireless volunteer at the Trafalgar East Hall, Bill Ringin, and 2018 Trafalgar High School captain, Liam White, both received accolades on Australia Day for their community service.
About 120 Trafalgar locals came together on the morning of January 26 at the town's public hall where they heard of the achievements of the two award-winners and then rearranged the furniture for breakfast.
Mr Ringin is this year's Trafalgar Citizen of the Year for his more than 30-years of active involvement in maintaining the historic hall.
While he has long recorded meeting minutes and dealt with formal correspondence, he has also rolled up his sleeves to mow lawns and repair damage at the Trafalgar East Hall using his own equipment.
Mr Ringin has also lent a hand with the Moe and District Historical Society, Old Gippstown and with beekeeping at the Gippsland Apiarist Association.
Trafalgar's Youth Citizen of the Year, Liam White, was recognised for his academic achievement, leadership, inclusive qualities and cricketing skills at the ceremony.
The guest speaker for the morning was Neil Joiner from the Trafalgar Holden Museum.
Mr Joiner led the audience to consider Holden's contribution to Australian identity, something that becomes "more nostalgic than ever" since manufacturing ended in 2017.
Trafalgar Community Development Association ran the event with secretary Sue Jacka describing it as a "positive" and "inclusive" morning.
"It's just to celebrate to being a small town that does lots of good things," Ms Jacka said.
"People enjoyed their time with their neighbours and community members were being introduced to people they hadn't met before."
The Lions Club of Trafalgar organised a free barbecue breakfast with cold drinks for the gathering in the historic hall which was decked out with balloons and flowers.