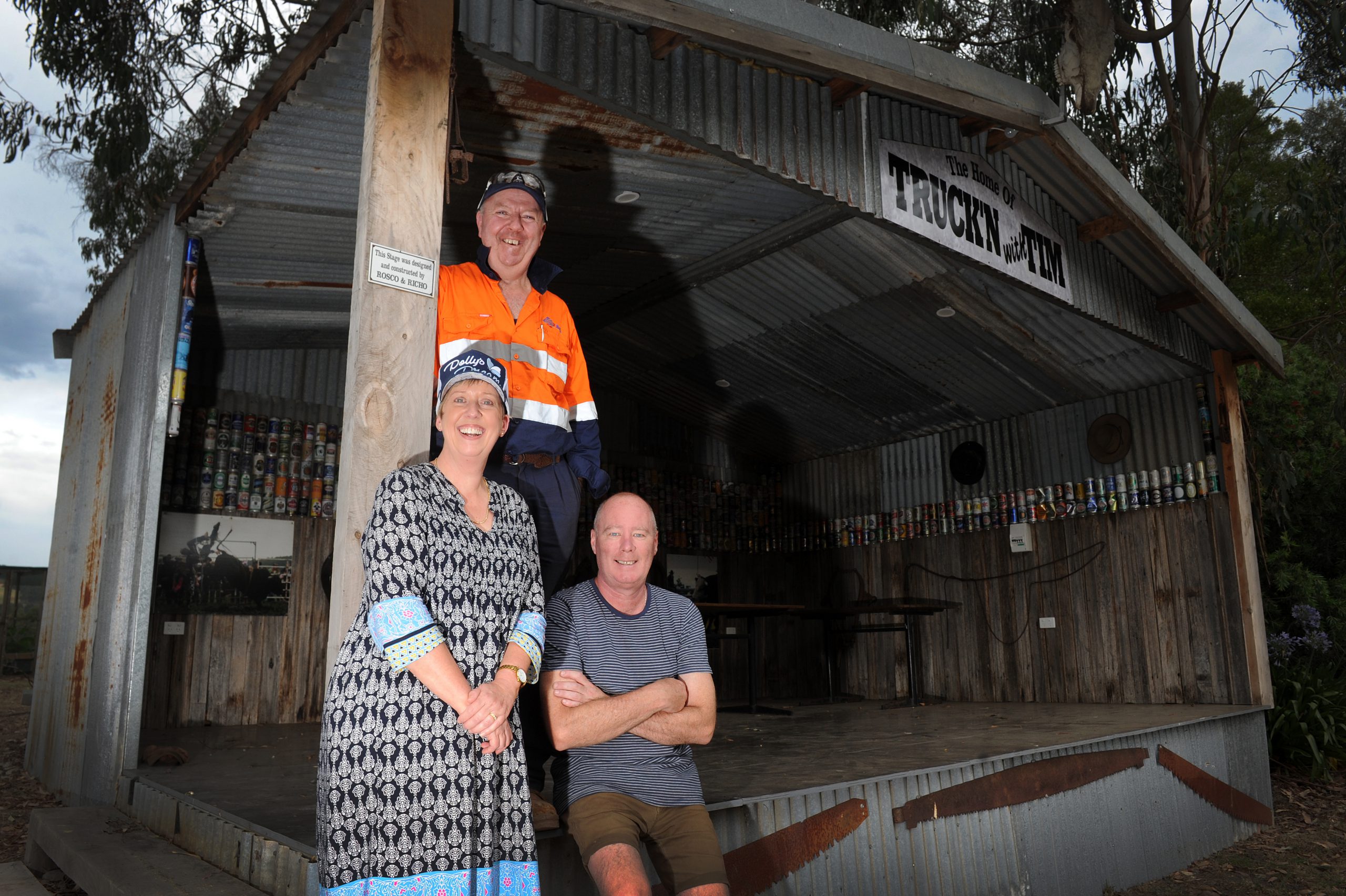 Anne Simmons
The Boolarra Community Hotel's reinvigorated entertainment program will feature an outback experience show of live farm animals and guitar-playing on horseback.
Multiple Golden Guitar winning country performer Tom Curtain will stop in the Latrobe Valley town on his tour, with five horses, seven dogs and "a few ducks" in tow from Katherine.
"We had to keep the cattle and a buffalo behind," Mr Curtain said.
For nearly a year, the entertainer has shone a light on bullying in rural communities and schools, encouraging kids to speak up and reach out to others.
In mid-2018 Mr Curtain released the song Speak Up which he wrote after the passing of Amy 'Dolly' Everett, a teenaged daughter of close friends.
"I was very devastated obviously after Dolly passed away due to a bout of bullying. I'd seen the words 'speak up, even if your voice shakes' she had written before she passed away," Mr Curtain said.
The song, which features those words, peaked at number one on the iTunes country music chart and all the proceeds go towards anti-bullying organisation Dolly's Dream.
"Every concert we do, we have parents, students coming up in tears after the show … They've obviously been affected by bullying in some form," Mr Curtain said.
Demonstrations where he trains young dogs "full of cheek and bad manners" and horses will be a big feature of the show where "we fly by the seat of our pants".
"Trying to ride around without a bridle playing guitar it's a bit tricky sometimes you get bucked off," he said.
"I love getting out there putting on a show that brings families together."
The Katherine Outback Experience show will be followed by a set from Truck'n with Tim.
When the pub's chef left late last year, the community members who had invested in the hotel put their heads together to grow its clientele base.
Hotel trustee board chairman and licensee Barry Richards said by making the hotel an "entertainment destination", people would also support the local community.
The Boolarra community had concerns for the pub last year when the former chef left, but the 140 unit holders responded by putting their heads together for a revitalisation strategy.
"The town [once] had three hotels, a couple of milk bars … now we've got a hotel, a post office and a milk bar and that's it and if we don't look after those, the place shrivels up," Mr Richards said.
"This Speak Up tour, it is a really big event and it's gaining huge momentum because it is focusing on something that's right at the forefront of everyone's mind … mental health."
He said the town would probably never know if it helped "one of our kids" speak up and address a problem.
The family-friendly event will be at the Boolarra Community Hotel on Saturday, February 16, 6pm-8.30pm.
For tickets via Eventbrite, find Boolarra Community Hotel on Facebook.