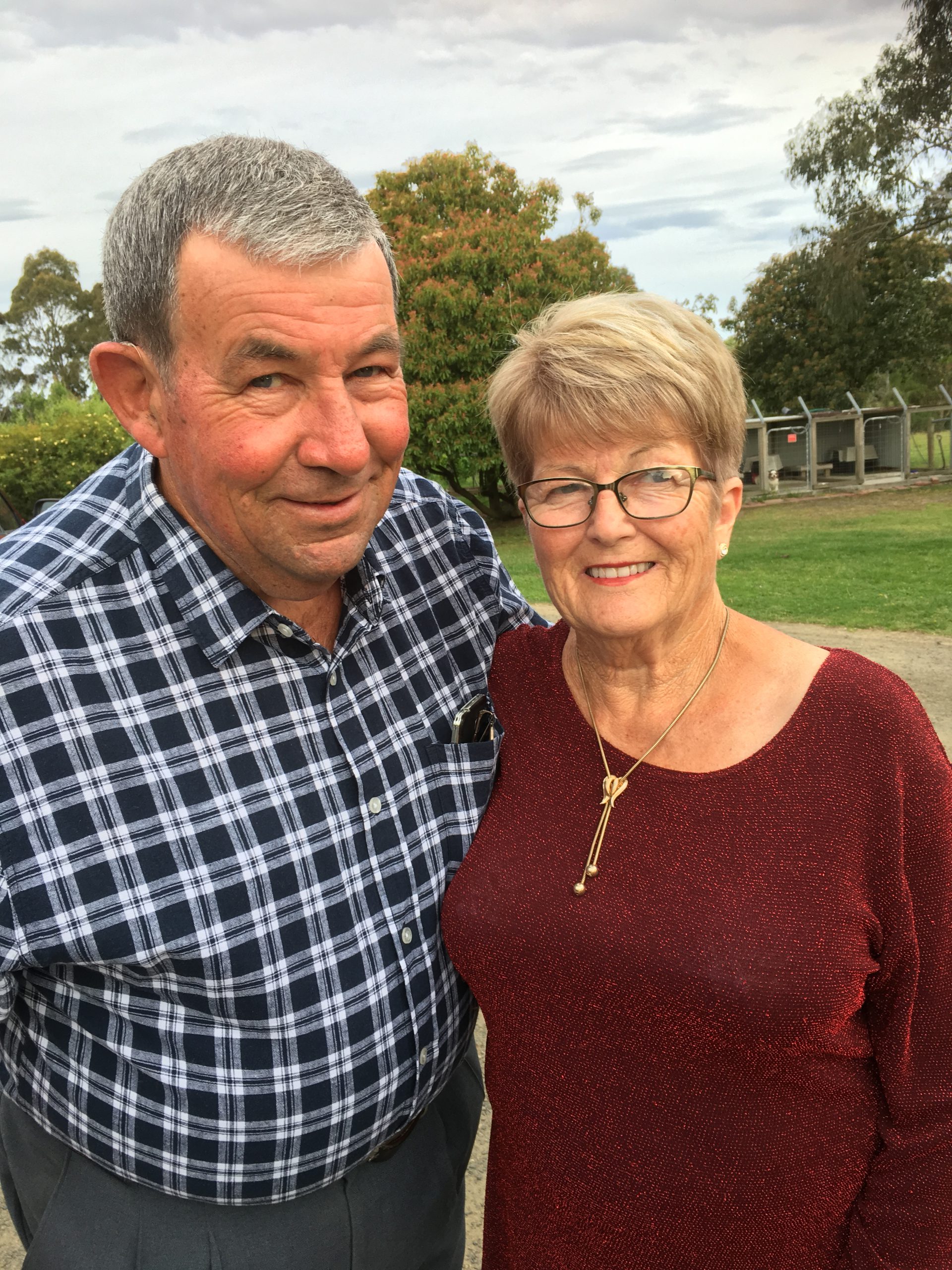 Heidi Kraak
While Kerry Watson is remembered for his substantial service to the community, it was the paramount importance he placed on his family that sticks in the minds of wife Lauris and three daughters Olivia, Katrina and Lisa.

Despite an impressive resume of vocational and volunteer hats and a consistently "hectic schedule", quality time spent with family was a priority for the former mayor of Traralgon.

Kerry died earlier this month following a battle with pancreatic cancer – diagnosed in 2013, the prognosis at the time was not good but despite all odds he lived another six years.

Born in Shepparton in 1948, Kerry developed an "adventurous spirit" exploring the streets of the country town on his trusty trike and swimming in the local pool before his family moved to Bairnsdale in 1959.
Known for his involvement in just about all sports and extra-curricular activities on offer in high school – a pattern that characterised the rest of his life – Kerry completed a degree in microbiology at RMIT and took jobs around Victoria before settling back in Shepparton, where he met Lauris on a blind date.
Returning home after a fun night at the Masonic ball, Kerry told his landlord he'd met the girl he would marry – four months later he proposed and the couple were married in May 1974.
In 1976, Kerry's employer transferred him to work at the new Loy Yang Power Station and the couple moved to Traralgon – Lauris was six months pregnant with their first child.
Community service characterised much of Kerry's life, having held many positions of note, including councillor, and later, mayor of the City of Traralgon, Justice of the Peace, Rural Ambulance Victoria chair, Latrobe Valley Salvation Army zone chairman, Pyramid Building Society Gippsland manager, Kosciuszko Street Primary School council president, and he was admitted as a 'fellow' of Australia Institute of Company Directors.
Kerry also ran the Red Shield appeal for years, worked with RWAV Rural Work Force Agency to recruit overseas-trained doctors to positions in rural Australia, worked with the disadvantaged and people with special needs to find employment under the guide of Scope, and, as a keen sportsman, he was heavily involved in local tennis and badminton clubs.
Endlessly extroverted, after retirement Kerry and Lauris took a number of trips around the country staying in caravan parks along the way – Lauris recalled, upon arrival at each park, Kerry would "disappear" to meet other campers and invite them to "sippers" at the Watson site at 4pm. Campers would arrive Esky and wine glass in hand for a yarn.

"He'd introduce us and then make everyone say their name and then the next person in line had to remember, [he] made a game out of it," Lauris said.
"He made so many friends on his travels in Australia."
It had always been Kerry's dream to walk his daughters down the aisle and, following his diagnosis and being told to "get his affairs in order" he got his wish – he walked all three of his daughters down the aisle within minutes of each other.
"He always had time for family," Lauris said.
"On this earth, he wanted to make sure he served a purpose.
"He didn't want pats on the back, [he would] just do it if it was the right thing to do."
Kerry is survived by wife Lauris, daughters Olivia, Katrina and Lisa, three sons-in-law and grandsons Linkin, Braxton and Murphy.