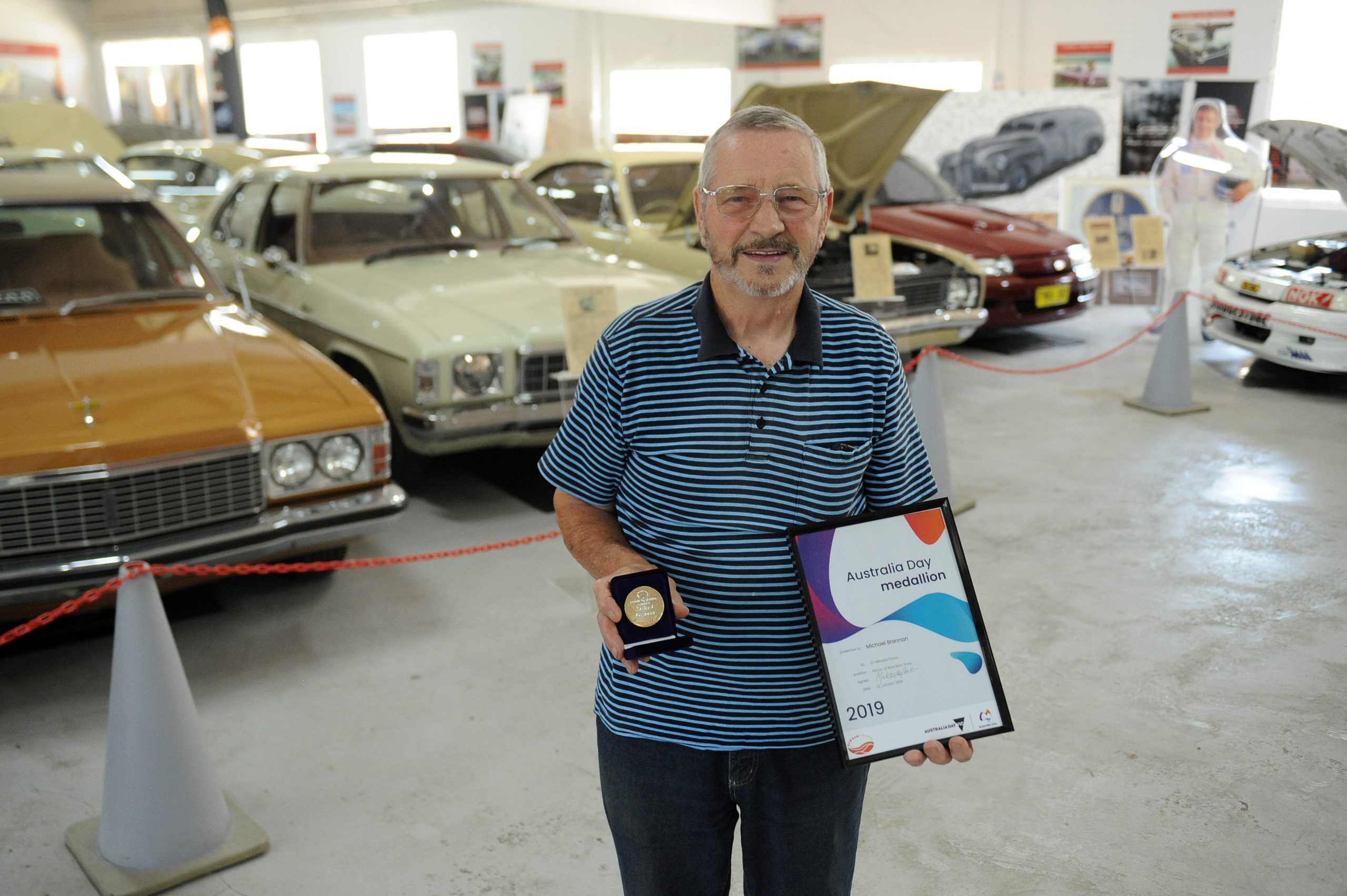 Michelle Slater
Long-serving Trafalgar volunteer Michael Brennan received a Baw Baw Shire Australia Day medallion for his work across several local community groups, including preserving Australian car history.

Mr Brennan was one of seven Baw Baw residents who were honoured at the shire's Australia Day awards at the West Gippsland Arts Centre on Tuesday night.
"I was absolutely stunned. I thought it was a practical joke when I got the call," Mr Brennan said.
Mr Brennan was recognised for volunteering at the town's Holden museum for the past 10 years, the Trafalgar and District Op Shop and Andrews House aged care.
He is also a mentor at the Trafalgar Youth Resource Centre where he helps to run one-on-one programs for local kids.
"It's great to see some of these kids now grow up and blossom into adults. It's very pleasing and some of them are now volunteering at the museum," Mr Brennan said.
"The Trafalgar community is absolutely magic – if you are a volunteer, you gain more out of it than what you give."
The former Irishman has lived in Trafalgar for 33 years and moved to the region to be with his wife Glennys' family in Narracan.
He became involved in his local community when he retired from boat building in Traralgon and now uses his trade skills at the museum.