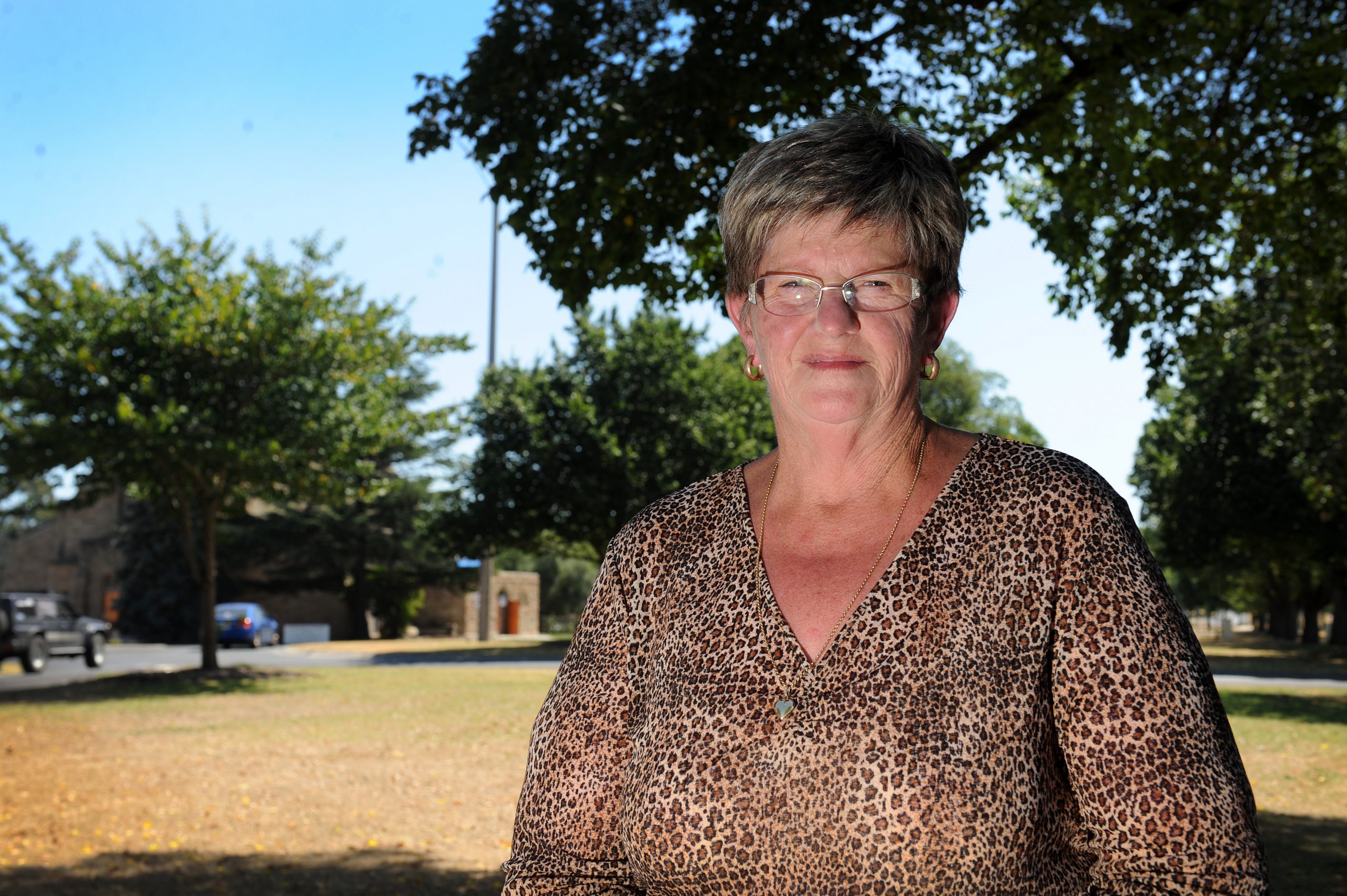 Heidi Kraak
While Cowarr resident Helen Hoppner's commitment to the flourishing of small communities in Gippsland was recognised in 2016 when she received an Order of Australia Medal, local recognition is, perhaps, much more special.

Ms Hoppner was named the Toongabbie Citizen of the Year at an Australia Day ceremony in Toongabbie on Saturday in recognition of her extensive work developing the Gippsland Plains Rail Trail and the Toongabbie/Traralgon Mothers Day Classic Event, among other civic activities.

The winner is selected by the Lions Club of Wellington Latrobe for services to the community – while Ms Hoppner resides in Cowarr, she has, at times, lived in Toongabbie and actively volunteers in both towns.
With many ancestral ties to the area, Ms Hoppner has served as chair of the Gippsland Plains Rail Trail Committee of Management for more than 20 years, chaired the Life Education Gippsland Region Committee, is a life member of Timber Communities Australia, is a joint organiser of the Toongabbie/Traralgon Mothers Day Classic Event and is a member of the Cowwarr Hall committee of management.
Having lived in the area all her life, Ms Hoppner said volunteering was fundamental to the way she was raised.
"I grew up in a small community … everyone was part of something, the school community, footy or netball club – that was just part of what you did," she said.
"I don't think that is the case now because kids have got many things to do but that was how I grew up."
Referring to her long list of volunteering activities as her "retirement CV", Ms Hoppner said her various roles had helped her become "very close" to the community.
"I love the area. Why would you want to move?" she said.
"We're all kind of interlinked – that happens with small communities.
"When [the] chips are down, when the fires are out, everyone pulls together – it is just amazing."
Despite the controversies surrounding Australia Day, Ms Hoppner said the day was important for small communities to come together.
"I'm an Australian, we are all Australian – I don't care what race or nationality you are, if you have decided to settle here, you're here," she said.
"And I think it is a great day that people … [who] you don't see them for 12 months, you see them for Australia Day at the breakfast every time because they are all passionate about their country.
"I think it is a great thing. Hooray for Australia Day – whatever day it is."