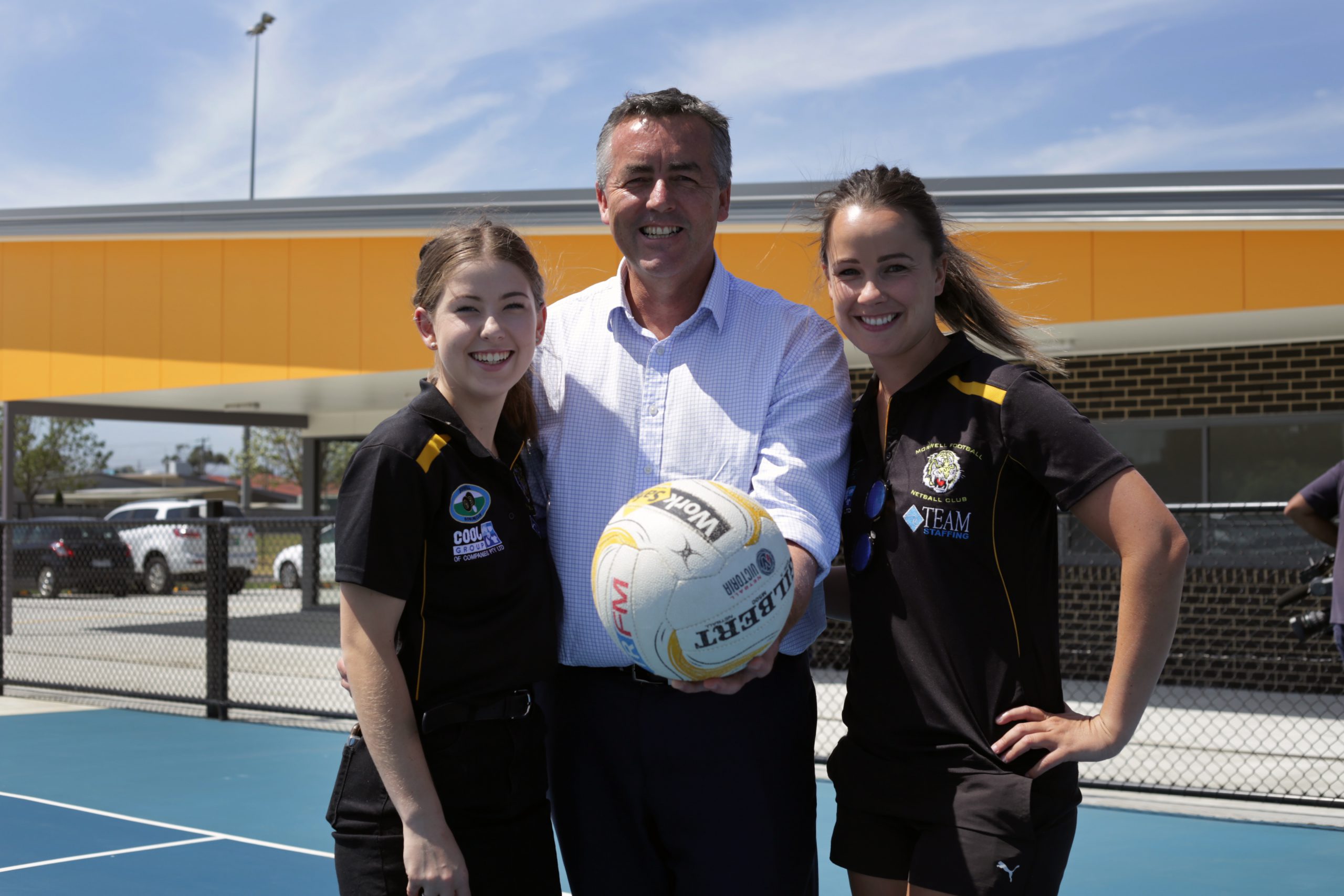 Anne Simmons
Morwell's netball and cricket clubs last week celebrated the opening of a new shared pavilion at Morwell Recreation Reserve.
Federal member for Gippsland Darren Chester officially opened the $2.7 million infrastructure on Thursday, January 24, saying the facilities were good for the liveability of the local community and attracting events to the region.
"If you have decent facilities you get higher class events in the region and that actually creates jobs as well," Mr Chester said.
A Morwell Netball Club under 17s player, Lucy Bertrand, was responsible for taking her club's plea to higher levels.
"Our facilities were pretty poor – girls were changing in cars, the mud was coming onto courts. It was really bad so I decided to send letters out to politicians," Lucy said.
Lucy helped secure funding after approaching member for Morwell Russell Northe.
The master plan for the redevelopment comes to $9 million, with $5 million federal funding and $4 million from the state government.
Last week, the first stages were delivered, including new netball courts, a shared pavilion, car parking and landscaping.
Mr Chester said having new netball change rooms would help attract and retain young and old players in the sport.
"It's great for the netballers in particular to have probably some of the best facilities in our region now," he said.
"It's great to see the master plan being brought forward 10 or 15 years and really delivering results right now."
Latrobe City mayor Graeme Middlemiss said at the event, sport had "always been a key part of our community".
"People participate at all levels and certainly, post-Hazelwood we really needed a lift for our community and sport has been one of those things that has helped keep our community morale and these kinds of facilities just build on that," Mr Middlemiss said.
The Morwell reserve will host a round four AFLW clash between Collingwood and GWS Giants on February 23.
A new synthetic training oval and an office for AFL Gippsland are going through a tender process.