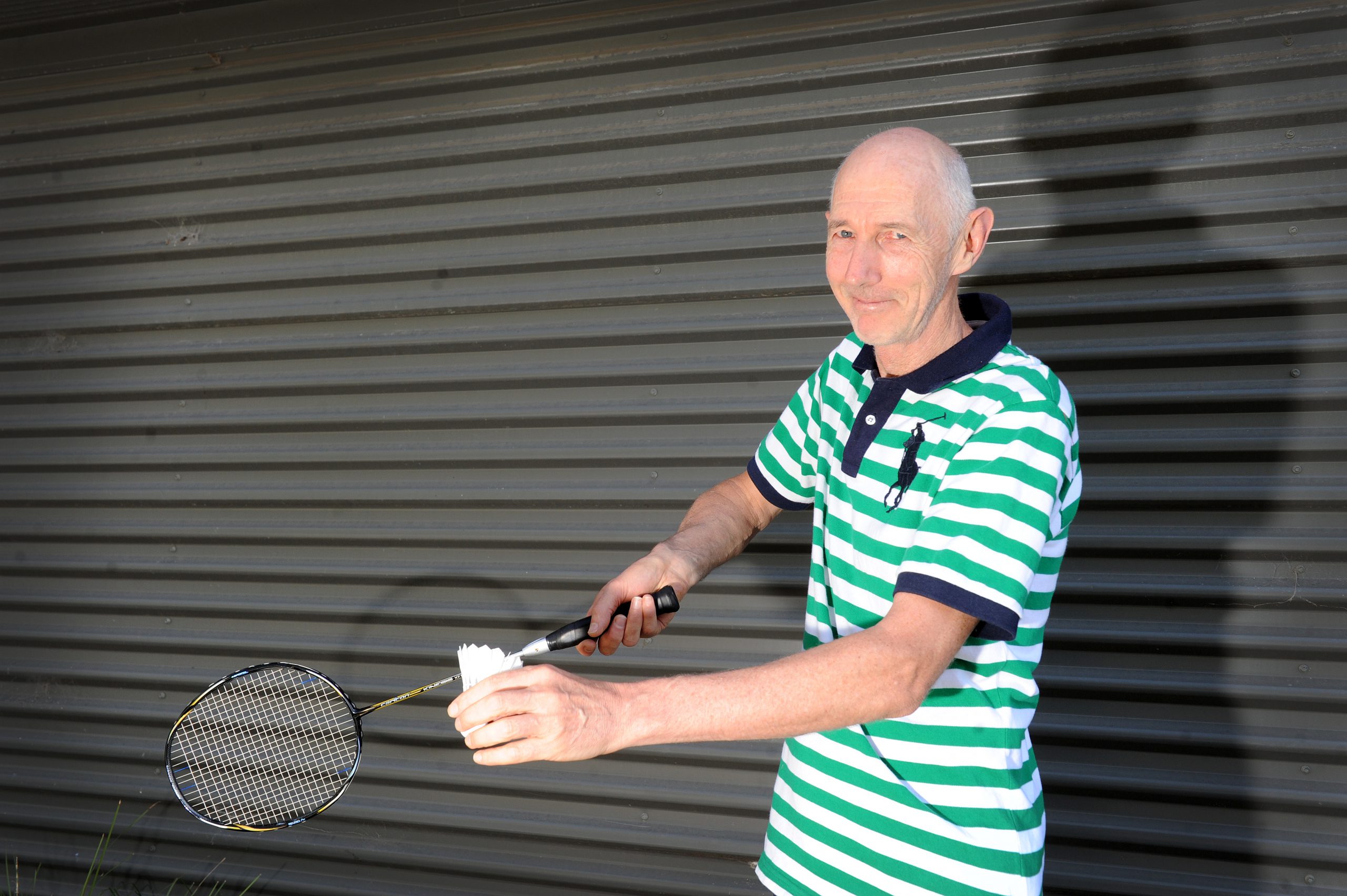 Cher Jimenez
GARY Silvester was only tagging along with his brother and sister when he was introduced to badminton.

Back then the sport was huge in Traralgon South where the family lived.
"Back then it [badminton] was much bigger than what it is now," the 60-year-old, who was inducted on Saturday to the Latrobe City Council's Sporting Hall of Fame in the legend category, said.
"I used to practice with my sister and annoy her all the time."
From the age of 11 when he started in the lowest grade, Mr Silvester made his way up to A grade at the age of 14 where he was also introduced to his mixed doubles partner Betty Timmins.
They played together for the next 25 years and became good friends.
In 1984 Mr Silvester teamed with Tracey Small for the US Open.
Mr Silvester said badminton took him many places including overseas where he earned some titles for Australia.
As a young player he made several trips to Melbourne to practice and play, although the two-hour travel to and from the city was quite draining.
"When you were young you can do these things. It was the best year of my life, in the '80s you're young and you're experiencing everything," he said.
He won six team championships and was runner-up in five Australian individual games.
He bagged two Yonex International mixed doubles, the Pasadena mixed doubles and in 1994 won gold in the World Masters Games in both mixed doubles and men's doubles.
Mr Silvester won seven Victorian state titles and was crowned three times as the state player of the year based on tournament results.
In 1983 he won the Victorian Country Week men's singles title along with 11 men's doubles and five mixed doubles titles.
Mr Silvester considers the 1983 Victorian Country Week single's competition and the 1994 World Masters Games the most emotional of all because he did not expect to win.
On Saturday the Traralgon resident was inducted into the Sporting Hall of Fame joining sporting legends Phillip Norman Blunt and Don Coupe.