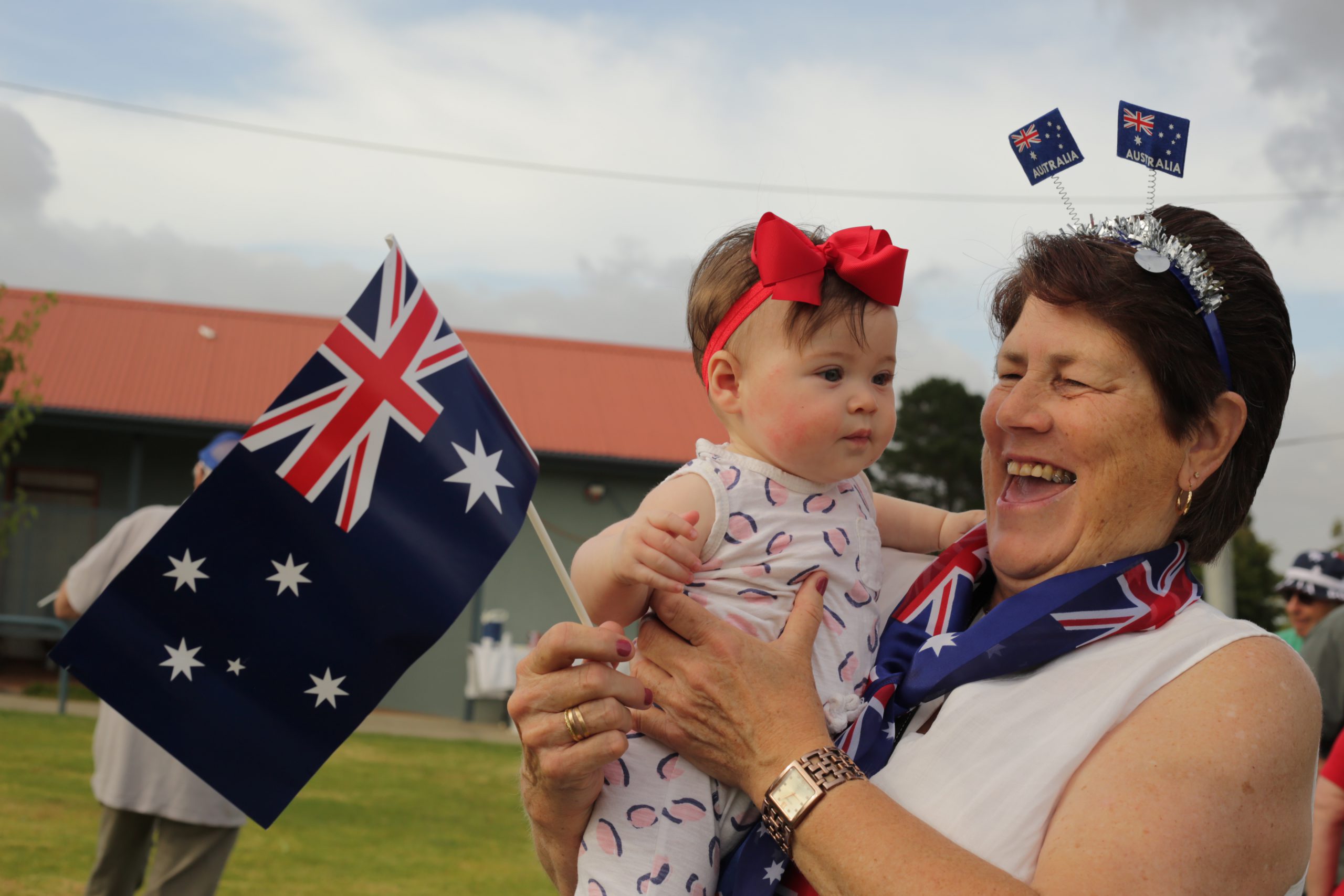 Anne Simmons
Yallourn North's community started January 26 with a social breakfast in Lions Park before their own primary school students sang at Kernot Hall, Morwell for Latrobe City's main Australia Day ceremony.
Judy Lipman from the Yallourn North Action Group has been responsible for organising the event for about 14 years and said there was a "wonderful community spirit" in the town.
"There's people who have come back from New South Wales and that's what it's all about. Australia Day is for people to reconnect," Ms Lipman said.
After a barbecue by the Yallourn North Fire Brigade, about 40 friends and family members sang Advance Australia Fair together and watched as local of 79 years, Mal Paulet, raised the Australian flag.
Ms Lipman said the town was the Latrobe Valley's "best-kept secret", with "all these wonderful facilities" such as the swimming pool, kindergarten, primary school and Lions Park.
"I moved here in 1976 and within 24 hours we decided this was where we were putting our roots down," Ms Lipman said.
Latrobe City mayor Graeme Middlemiss attended the event he described as being "at community level".
"These are the people of Yallourn North enjoying themselves, getting together, socialising. I think this is the real spirit of Australia Day," Cr Middlemiss said.
"These functions are very, very enjoyable."
Organising such an event is a team effort for Ms Lipman, who said she had "a good band of helpers" behind her.
"Our fire brigade come to the party … members of the historical society provide bits and pieces, the hall committee provide the tables, the chairs," Ms Lipman said.