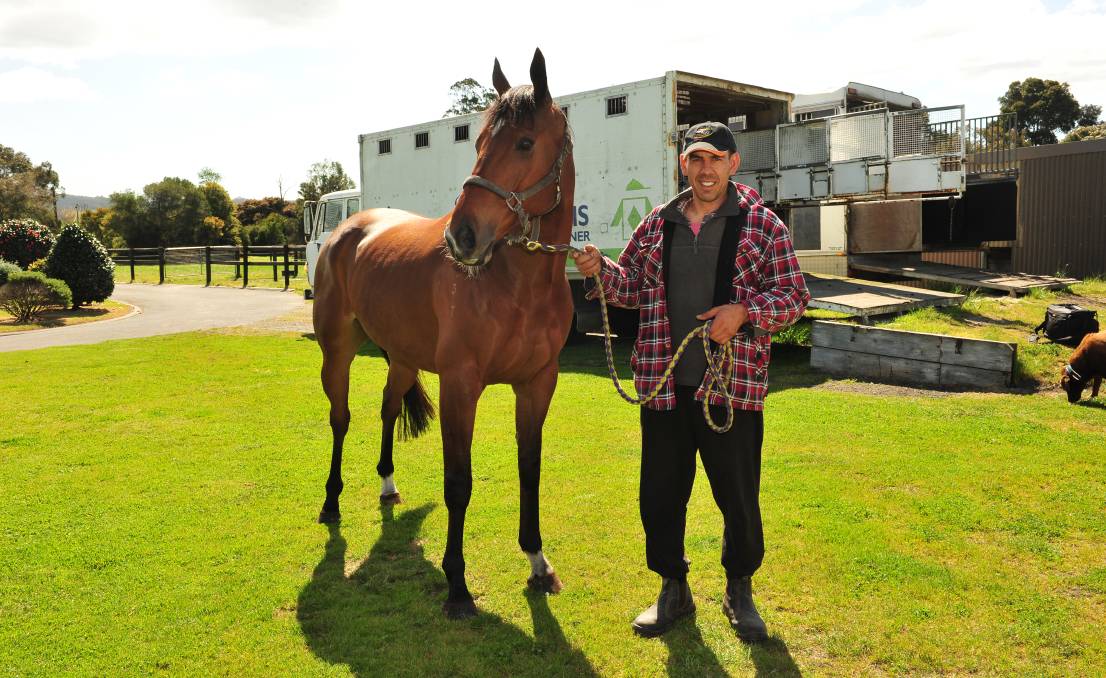 Kate Withers
HORSE RACING

With a prize purse of $5 million, the newest addition to the autumn racing calendar is the richest 1600-metre race in the world and one of Moe's own is in line for a start.
The All-Star Mile – which will be run for the first time at Flemington next month – is the only race in Australia where starters are voted in by the public and trainer Peter Gelagotis has not one but three contenders up for selection.
Gelagotis' Moss 'n' Dale, described as "a punter's pal", rarely puts a hoof wrong and has run first on 14 occasions and placed nine times from 31 outings.
The Queensland-bred horse is already receiving a groundswell of public support and sits in fifth out of 130 horses in the public vote where the top 10 will gain starts.
"Moss 'n' Dale is very well travelled, well credentialed horse," Gelagotis said.
"He's a winner in three states, he's a group three winner, has won nearly a million dollars in prize money.
"People supporting our stable or [who] follow racing in the region are jumping on Moss 'n' Dale because he wins regularly and when he's at his right range and the circumstances suit he generally doesn't let you down."
Jockey Jack Martin will take the reins of Moss 'n' Dale should he earn a start in the All-Star Mile and has shown plenty of promise with the six-year-old.
"Jack is a young apprentice who's got good ability and is going places. He's got a cool head and the ownership group has stayed loyal because he gels with the horse so well," Gelagotis said.
"His strike rate is exceptional and he's got a really good understanding of the horse."
Six-year-old Call Me Handsome and seven-year-old Malaguerra are Gelagotis' other potential starters.
"Call Me Handsome is lighter raced but he is a stakes winner over 1700 metres and is a very consistent and honest horse. He's a popular horse too," he said.
"Malaguerra is two-time group one winner who has never won at 1600 metres in his career but he's a group one winner."
The prospect of having just one runner in the richest race of its kind in the world was "super exciting" for Gelagotis who hoped the Gippsland community would get behind their own and vote.
"From a community aspect it'd be great if everybody got behind our horses," he said.
"It would just be fantastic to have a representative in the world's richest mile race.
"I think it's a great concept. It promotes our community by having a runner and it'd definitely be appreciated from the ownership groups if Gippsland horses were supported by Gippsland people."
Voting for the All-Star Mile is open until Monday, February 18.
All voters go in the draw to win a share of $500,000 in prize money.
To vote, visit allstarmile.com.au/profiles.html#/ and search for Moss 'n' Dale, Call Me Handsome or Malaguerra.