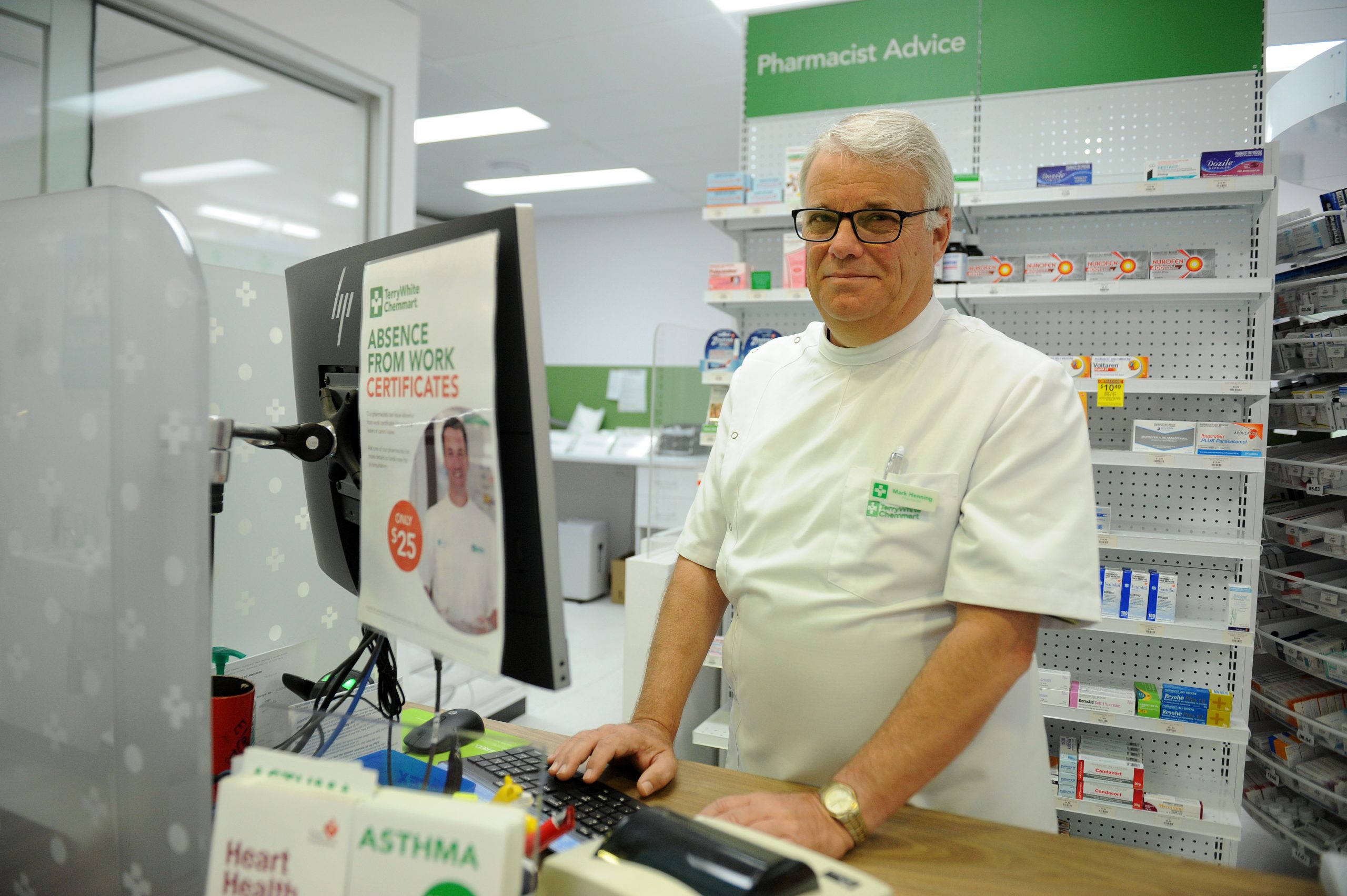 Anne Simmons
A Traralgon pharmacist says he encounters avoidable patient confusion about their prescribed medications on a daily basis.

The comments follow a new report developed for the Pharmaceutical Society of Australia revealing 250,000 hospital admissions annually were the result of medication-related problems.

Additionally, 400,000 presentations to emergency departments were likely to be due to medication-related problems, and 50 per cent of this harm was preventable, according to the report.
In the 2017/2018 financial year, 65 people presented to the emergency department at Latrobe Regional Hospital for non-intentional drug poisoning, according to data from the Victorian Agency for Health Information. This may include accidental overdoses from illicit substances.
Pharmaceutical Society of Australia vice-president Shane Jackson said medicine safety should be a national health priority.
"The amount of times I see medication prescribed actually to treat a side-effect of another medicine," Dr Jackson said.
Meanwhile, Traralgon pharmacist Mark Henning said issues often arose from patients seeing multiple doctors and pharmacists, then being prescribed multiple medications from the same class.
"They go to a doctor with a complaint … the doctor will say the medication is not working, 'let's give you something else' and they don't stop taking the old ones and they end up having problems," Mr Henning said.
"Every one of those situations is preventable.
"The whole emphasis is on communication so we want to encourage communication laterally between all health professionals – that might be doctors, pharmacists, nurses and patient – and that will resolve most problems."
Even recently, someone came into the shop with a drug interaction from something prescribed at a hospital when a pharmacist was not there, he said.
The report found there was at least one medication error three out of five times when pharmacists were not involved in preparing hospital discharge summaries.
Latrobe Regional Hospital introduced a pharmacist to its emergency department in 2018 who is now there five days a week.
Increasing the pharmacist's presence to weekends "is under discussion", says the Traralgon hospital's pharmacy manager Kenneth Ch'ng.
He said patients were given a medication list at discharge from hospital which outlined any changes in medicines which should then be sent to a GP.
But even common household drugs like paracetamol can be "very confusing" for some people because it comes in different names, like under the brand name Panadol, Mr Ch'ng said.
"[Patients] can make it easier for hospitals to help them if they do a few things for themselves … knowing what the brand is, what the drug is … how it works and also maintaining their own medication list," he said.
Dr Jackson said the report revealed "we all need to do better", including the health system in entirety.