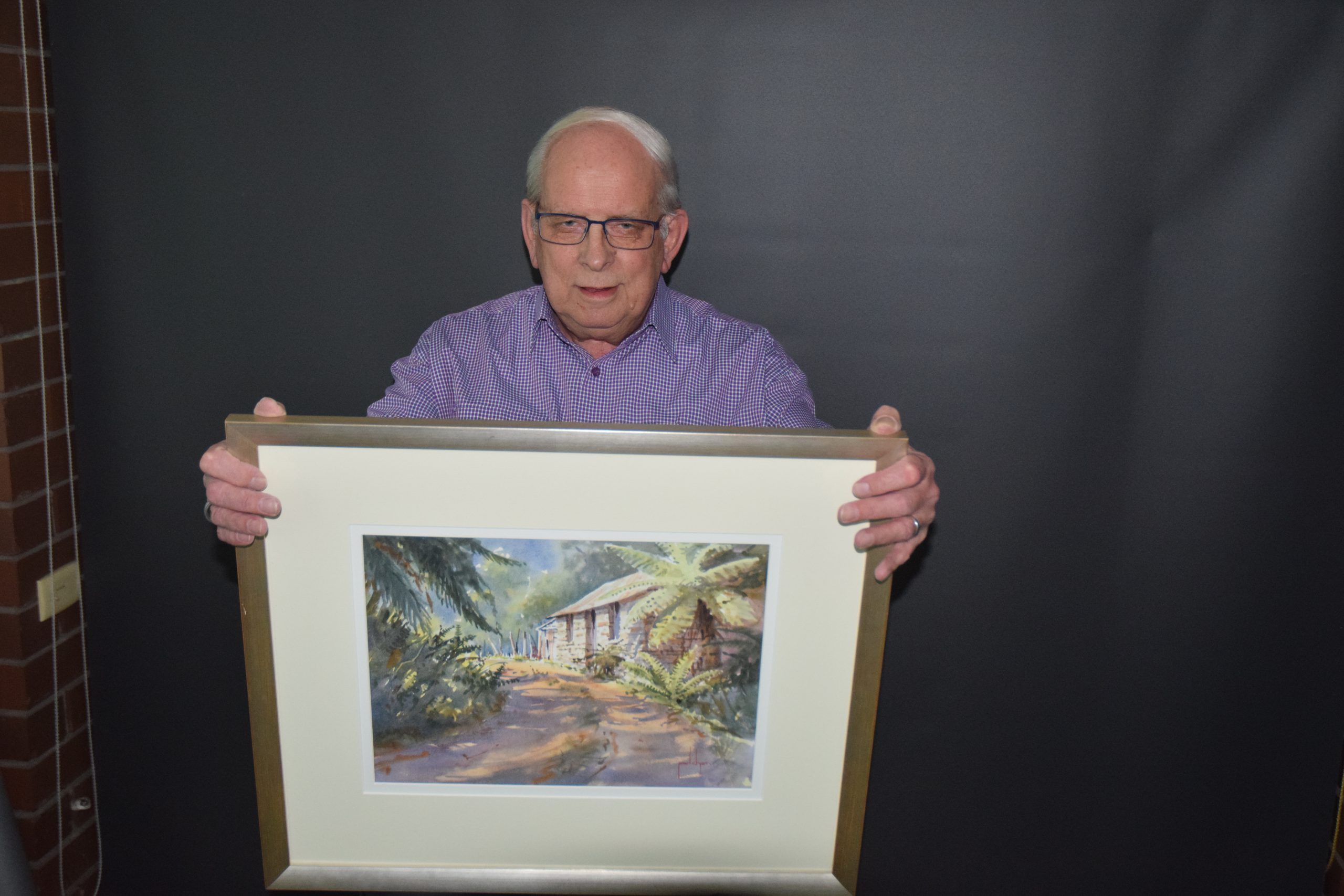 Bryce Eishold
David Amiet's stint in the editorial department writing movie reviews for The Express may have been short-lived, but his official roles with the paper over the years have been quite the opposite.

David, known more affectionately as Davo around the George Street, Morwell building, celebrated 50 years working for the Latrobe Valley Express on Friday, having joined the organisation in February 1969 as the paper's production manager.

In the five decades David has worked for the organisation, he has accrued almost a year of long service leave and claims to have worked thousands of hours in overtime, not because he was asked do so, but because he "loves the job".

From production manager, David worked in advertising as an assistant manager, then as the office manager, before taking over control of the distribution of The Express, and eventually ending up in administration.

His move to the Latrobe Valley was sparked in 1968 in search of a better lifestyle and he chose Traralgon originally where his cousin Bob Byrne was living at the time.
It was Bob who introduced David to Express founder, the late Patrick (Pat) Hegarty, through a service club the pair were involved with and Pat offered David the job of production manager "instantly".

At the time, David was a qualified tradesman in printing and graphic arts, having completed a five-year apprenticeship with Melbourne company Show Ads Omega.
He was the first employee at The Express to receive a desktop computer – a second-hand computer the paper had acquired from the Night Owl video store.

On the odd occasion, David would write move reviews which would feature in the always-popular entertainment pages of The Express.

"I used the headline 'Sweet sins of sexy Susan', and I'm talking about the late '60s here, and of course then we had dozens of phone calls down the front from everybody's mother," David said.
"It sort of died off doing those write ups after that. It was just one of those things that sticks in your mind."
Another moment David recalls was an interaction he had with the late Keith Hopkins, who was general manager of the paper at the time.
"He used to have a vinyl chair which had a big spring at the back and you could lean right back in it. He had me and the press operator here at half past seven one night," David said
"He liked leaning back in his chair and all of a sudden the spring broke. You just saw these two little feet up in the air. It was like in the comics and that was probably one of the funniest things I've seen.
"Keith used to keep us back to half-past-seven or eight o'clock or something. You didn't get paid for any of that."
While David has no plans to retire because he "wouldn't know what to do", he thanked those for their support and friendship over the years, including the many former Express employees and those in business he has dealt with.

Express general manager Bruce Ellen thanked David for his service during a presentation in front of staff on Friday before he was presented with an original watercolour painting by former colleague and artist Bob Pelchen.

"In today's work environment it's a unique achievement to reach 50 years," Mr Ellen said.
"[David's] credo has been 'there is only one way to do a job and that's the correct way' and he's done that admirably across every role he's played at The Express."