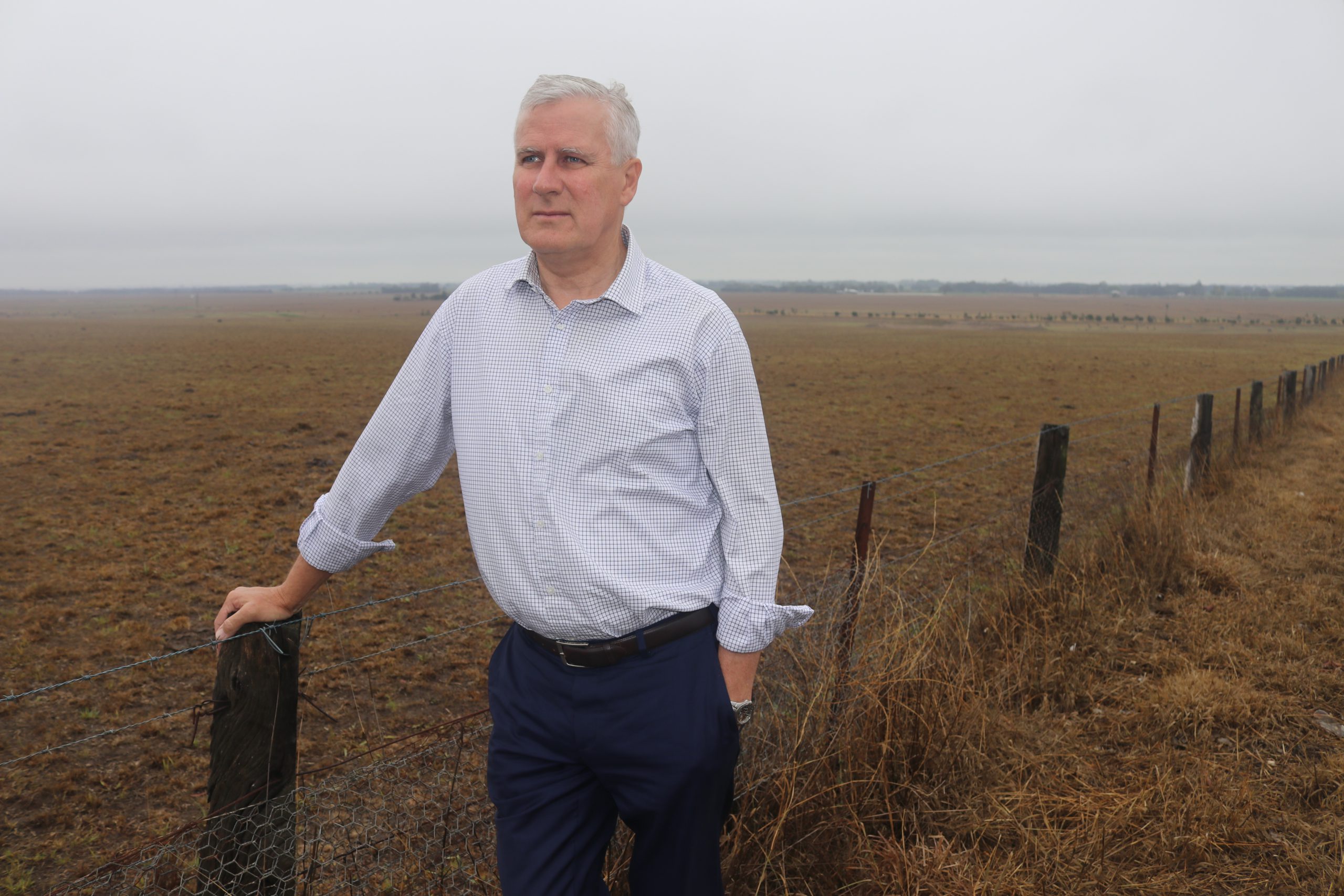 Michelle Slater
Deputy Prime Minister Michael McCormack has praised the efforts of farmers in the wake of the drought.
Mr McCormack, who visited the Latrobe Valley last week on a drought and infrastructure tour, was responding to Bureau of Meteorology January climate summaries, which revealed Morwell's mean monthly temperature was 5.1 degrees above average.
The data also revealed that Morwell received only 38 per cent of its usual January rainfall, and the month was Australia's warmest on record.
"The climate's been changing all the way through, ever since time began. Yes, it was a hot summer. We've had a lot of hot summers. We've had droughts before," Mr McCormack said.
"You know what? After this event, we will have a flood – there's nothing surer – then we'll be cursing the amount of rain we are getting."
Mr McCormack warned against introducing ambitious renewable energy targets, and called for a "balance of policies" to make sure Australia met global emissions targets.
"What we don't want to do is prevent farmers from doing the great job they are doing, or de-industrialise Australia or make sure Australia doesn't have a manufacturing future," he said.
"We've seen how many people lost their jobs in the Hazelwood closure. We've seen how many people lost their jobs when governments get altruistic about climate and shut down everything to appease a few greenies in the city."
Mr McCormack commended farmers for their resilience in challenging seasonal conditions and acknowledged the impact droughts were having on local communities.
"The fact is, agriculture stacked up pretty well last year. We still had the same agricultural output as we had the year before," he said.
"Farmers are the world's best environmentalists when it comes to protecting land and water."