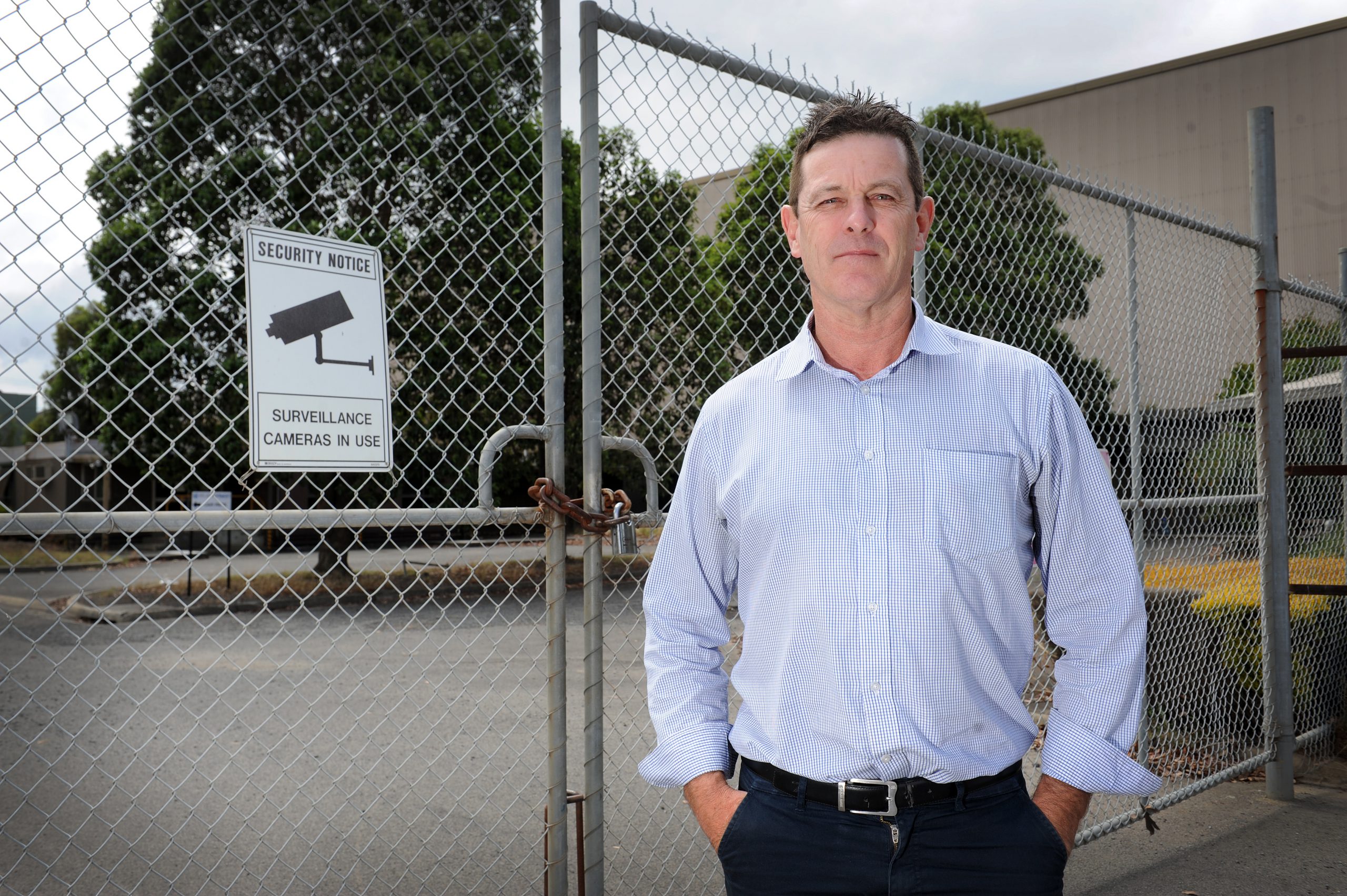 Bryce Eishold
Morwell MP Russell Northe will this week write to the ombudsman and auditor-general to seek an urgent investigation into the decision which led to the state government giving Steelvision more than $750,000.

Mr Northe says the government has been "missing in action" since The Express last month revealed the company owed more than $1 million dollars to Latrobe Valley businesses .
The embattled company also owes more than $10 million to creditors across the country after closing its Morwell factory last month – less than a year after receiving a Hazelwood transition grant from Regional Development Victoria.
The company was placed into administration on Tuesday, January 22.
"It is my intention to make contact with both the offices of the ombudsman and the auditor-general within the next few days to seek their support of an independent investigation," Mr Northe said.
"The disappointing aspect of this saga is the state government announced with great fanfare that Steelvision were coming to Morwell and the benefits associated with this business being in our community.
"However, they are missing in action now that the company has folded and that's simply staggering given the only reason they set up in Morwell was because of a significant state government financial contribution."
Mr Northe said it was important for affected businesses and employees caught up "in this whole sorry saga" to be renumerated and to ensure a similar "debacle" does not happen again.
Boltco managing director David Mason, whose company is owed more than $52,000 by Steelvision, welcomed Mr Northe's move.
"The silence from the state government and RDV has been deafening. I believe anything that Russell Northe can do by getting the ombudsman or auditor-general to investigate the matter would be great," Mr Mason said.
"I think somebody in the state government should be held accountable for this debacle. We need to make sure something like this doesn't happen again because of the impact it's had on local businesses."
Willaton Transport managing director Brian Willaton, whose company is owed more than $120,000, believes reimbursement from the state government is his company's only option for recouping unpaid debts.
"I feel if there can be some advantage to us, then it should happen. After seeing how much is owed, I think we have very little chance of recovering anything from the company," Mr Willaton.
Ten questions on notice have also been lodged by Mr Northe for Jobs, Innovation and Trade Minister Martin Pakula in relation to the state's government's support and assistance for Steelvision, including "what financial checks and balances were undertaken".
A spokeswoman for Regional Development Victoria, the department responsible for Steelvision's assistance, has previously said it undertook a "financial risk assessment", but has refused to provide detail on the specifics of the assessment itself.
"Hence the reason the necessity for an independent investigation to completely understand what has occurred from start to finish," Mr Northe said.
It comes as Mr Northe wrote to Premier Daniel Andrews and Treasurer Tim Pallas last month calling for a three-point plan to be implemented. The plan included compensation for affected businesses, a meeting between stakeholders and the state government and an investigation into the matter.