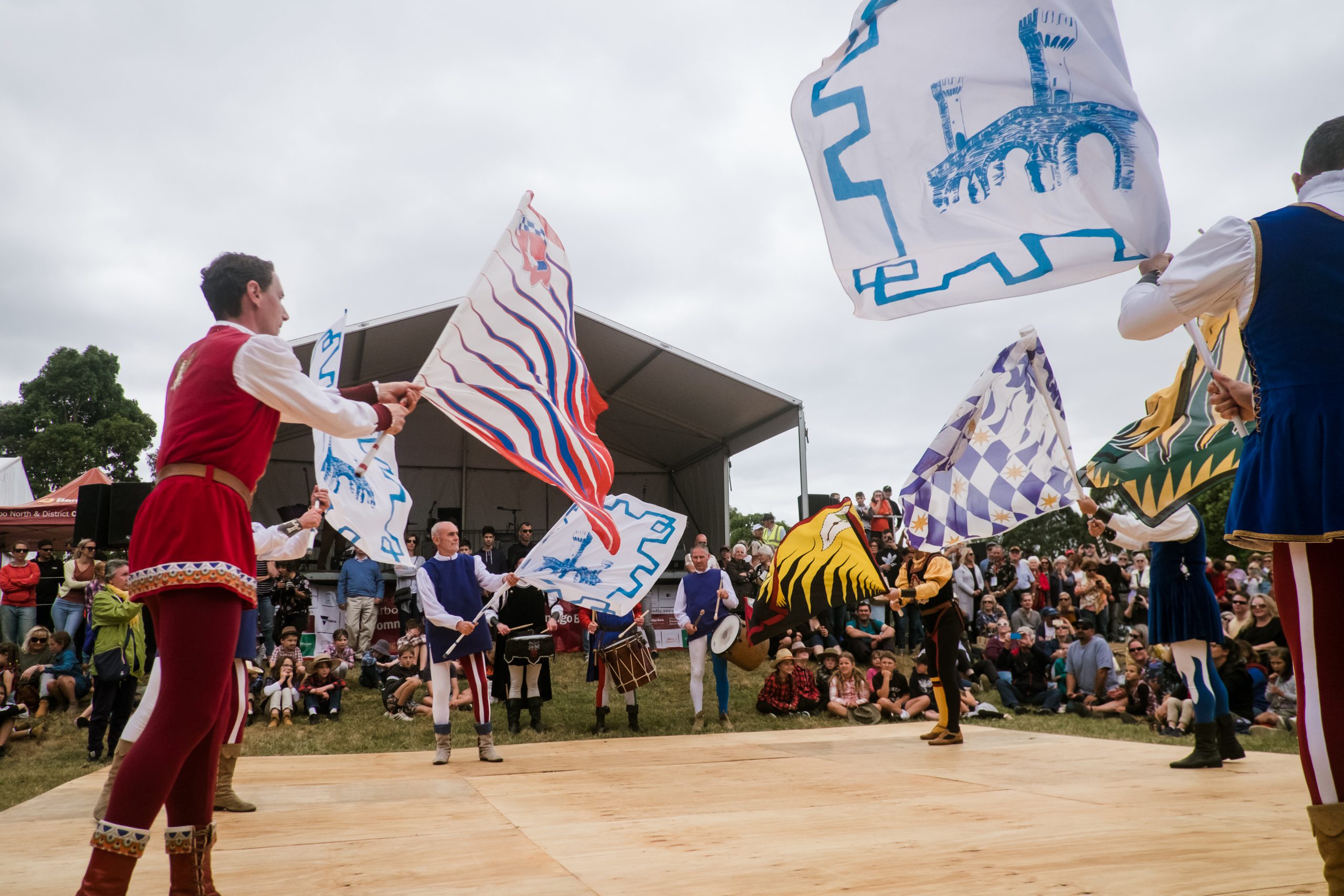 Michelle Slater
Mirboo North looked more like the Mediterranean when visitors flocked to Baromi Park for the town's fourth annual Italian Festa on Sunday.
Italian Festa organiser Rosie Romano estimated this year's visitor numbers had doubled with people coming from across the state to share all aspects of Italian culture.
"You couldn't even see a blade of grass. There were people everywhere and food stalls sold out by 10.30am. There was nowhere to park," Ms Romano said.
"The day was unbelievable. It was everything we had planned and more. It was about sharing our culture and welcoming family and friends."
Ms Romano said this year's highlight was traditional flag throwing demonstrations from the Sbandietori di Faenza in their first Victorian appearance.
She said they had put on a stunning spectacle of medieval pageantry in full costume to the sound of trumpets and drums.
"People were just in awe because this sort of display goes back to the 1500s and you can only see something like this in the cities and towns in Italy so people didn't know what to expect," she said.