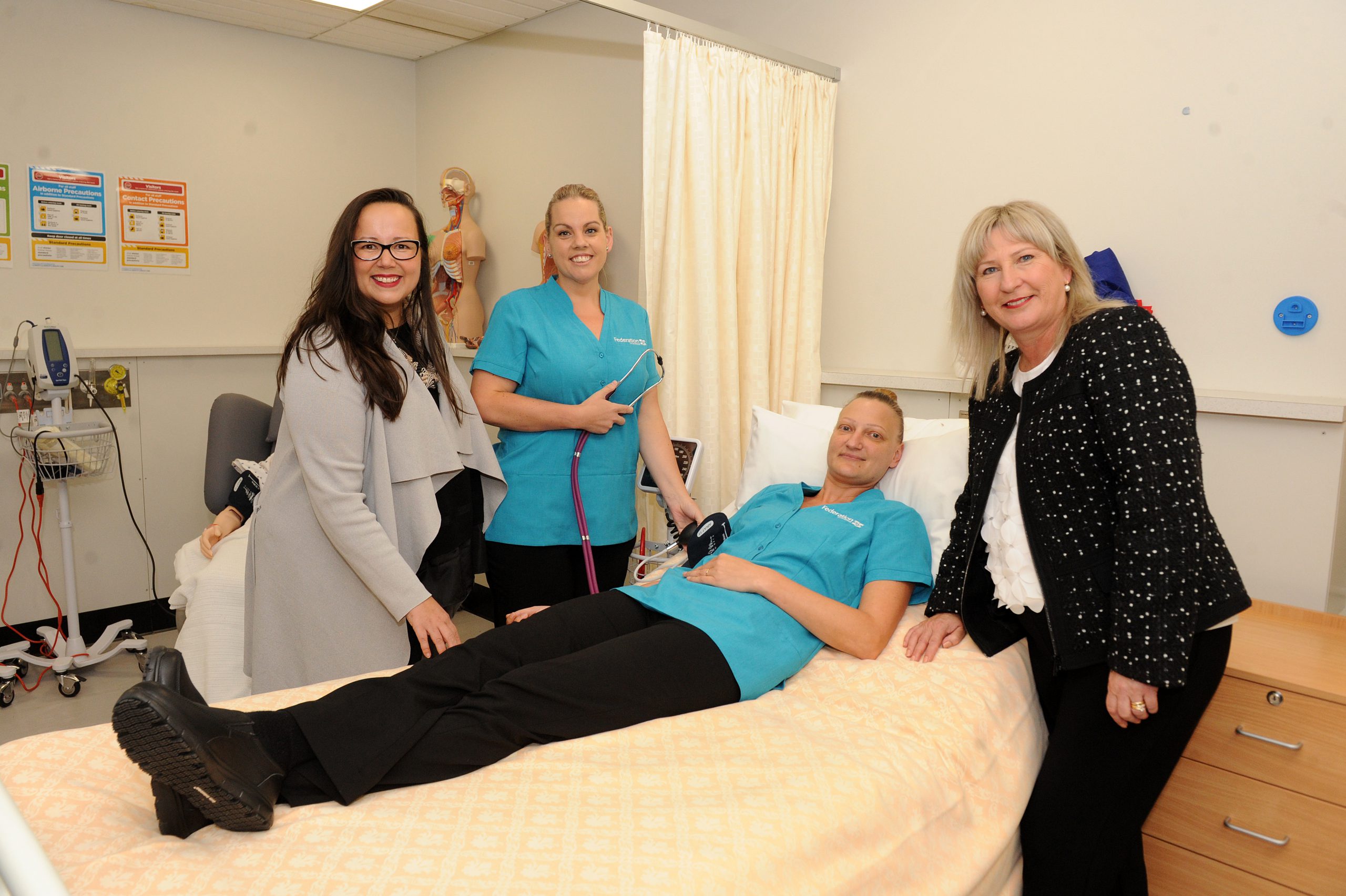 Federation Training in Morwell has been swamped by students taking advantage of the Victorian government's free TAFE course program as enrolments have quadrupled in some courses.

Training and Skills Minister Gayle Tierney was at the FedTraining Morwell campus on Thursday launching the program that aims to produce skilled workers in sectors where the demand is high.
Federation Training is offering 29 free courses across its campuses and has seen the most significant uptakes in health, community support and individual support services.

Ms Tierney said Morwell had a particularly high uptake of nursing students which would help connect students to the region's booming demand for health sector jobs.
She said more than 1000 students had already enrolled at FedTraining – four times the number in the same courses as last year and a 30 per cent increase across regional Victoria.
"People have seen this as an opportunity that they had never dreamed would come their way and they have grabbed this opportunity with both hands," Ms Tierney said.
"Free TAFE enables people who couldn't otherwise really think about undertaking a course that is going to lead to a job."
Ms Tierney said the government met with industry groups and the Victorian skills commissioner to ensure that the free courses matched specific demands.
Diploma of nursing student Janelle Leighton said the free TAFE course presented a great opportunity at the right time in her life to study and pursue her dream of becoming a nurse.
"When an opportunity presented to do something like this so valuable for free, I just had to do it, I couldn't miss it," she said.
"It's nice to stay local and work in the local community and local hospital, rather than go to the city to study and to do your placement as your only option, which makes it hard."
FedTraining chief executive Grant Radford said new students were enrolling on a daily basis, with more due this week.
He said they also had a major recruitment campaign for more staff to cater for the influx of new students.
"I've got a sore hand from all the contracts I've been signing for all the new staff. We've had to increase staffing levels to meet all the growth we are experiencing at the moment."
Member for Eastern Victoria Harriet Shing said the courses would produce skills needed into the future as the region's health sector was going from strength to strength.