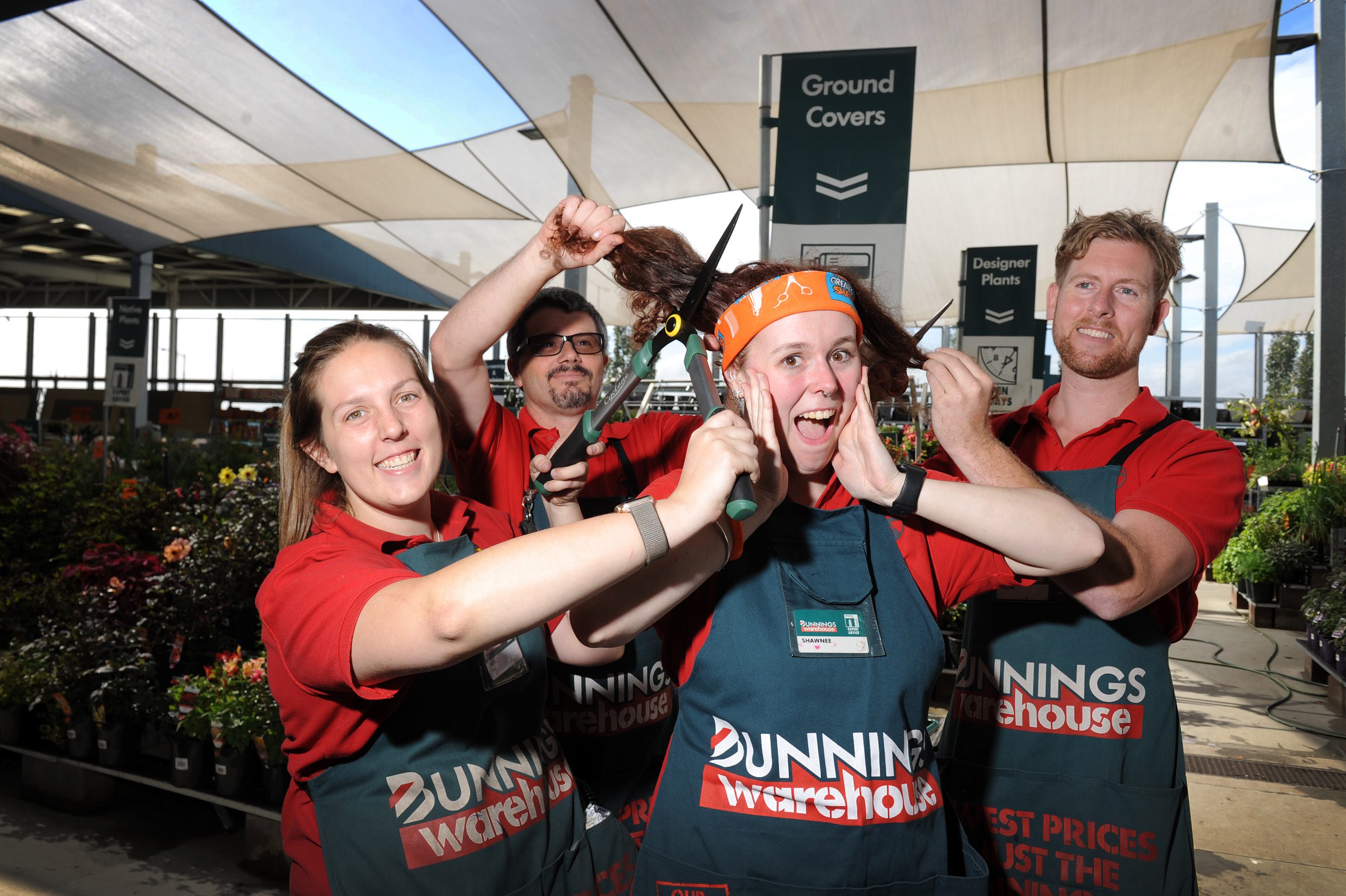 Heidi Kraak
Shawnee Salter didn't think twice when she volunteered to chop off her curly locks – she'd done it before and "the great cause" was all the motivation she needed to do it again.

The 26-year-old Bunnings Traralgon employee will shave her head for the World's Greatest Shave on Saturday, March 21 between 1pm and 1.30pm in front of the Bunnings Traralgon cafe and is encouraging the community to come along, watch and donate.
Ms Salter shaved her head three years ago to raise funds for the Leukaemia Foundation, which conducts research into different forms of blood cancer – something the Bunnings staff aim to do every year.
"They didn't have many takers this year … so I thought I'd do it again," she said.

"I'm doing something that is of great benefit to so many people living with blood cancer."
The issue is personal for Ms Salter as she has a grandmother who had ovarian and breast cancer and a cousin who was recently diagnosed with terminal brain cancer.
"One of the team members here also had cancer – it has been in remission for a very long time but that was why I did it three years ago," she said.
"I wanted to lend a hand, do something for the community, for the charity – I didn't really have to think about it.
"It's such a great cause, they help so many people."
On the day of the shave, visitors will be able to have their hair temporarily coloured or shaved as well for a donation – Ms Salter is aiming to raise $3000 after she blew her $1000 goal out of the park last time, reaching more than $2000.
"It would be really great if people could come along – bring some popcorn, watch the show," Ms Salter said.
"Even just being there, part of the audience and being supportive and stuff … would be great."
To donate, visit leukaemia.org.au and search for Shawnee Salter, phone 1800 500 088 or make a cash donation at Bunnings Traralgon.