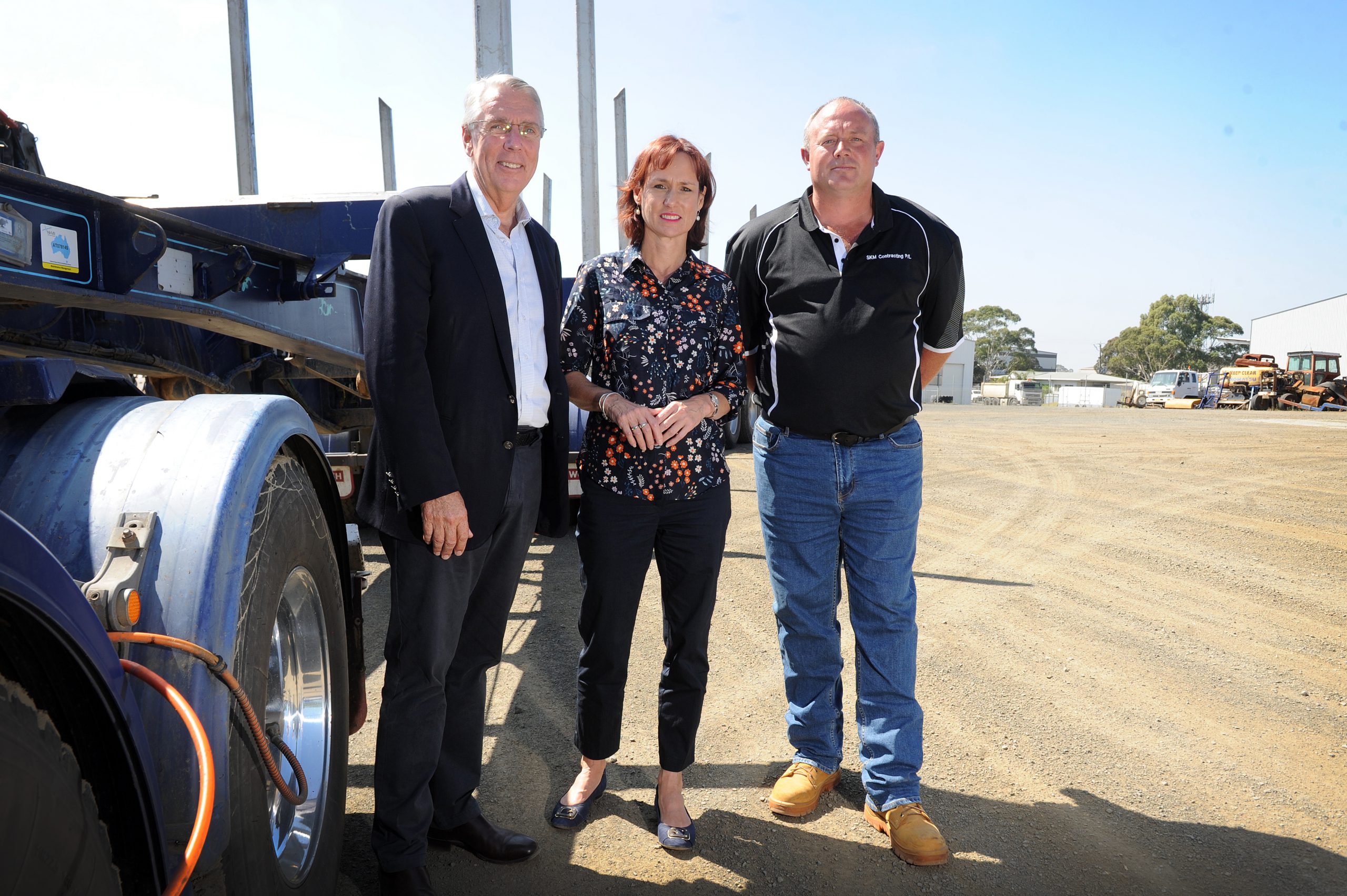 Heidi Kraak
The state government was trying to close the state's forestry industry down by stealth, Nationals leader Peter Walsh told media while visiting Traralgon on Friday.

VicForests, the state-owned entity responsible for the harvesting of state forests, is having to stand contractors down because "there is no timber to harvest", he said.
The comments come after Mr Walsh called on Premier Daniel Andrews in Parliament last week to save "2500 forestry jobs and a further 1400 jobs at Australian Paper in the Morwell area" by signing off on a timber release plan, which he said was supposed to have been finalised in July 2018.
Premier Daniel Andrews told Parliament he would seek an update from the relevant ministers regarding the timber release plan, however, Mr Walsh told media in Traralgon he was "bitterly disappointed on behalf of the industry" with the Premier's response, stating Mr Andrews "fluffed around" and "wouldn't give a commitment to actually make something happen".
"This is about the Andrews government having a plan to effectively starve the industry of timber so people just go away and do something else," Mr Walsh said.
"They're not saying they're going to stop native forest harvesting, they're just saying 'we're not going to do a timber release plan so there will be no timber'.
"Everyone will go broke. Everyone will suffer, just for some ideological views in the department and [on] part of the Andrews government."
Latrobe Valley-based harvest and haul contractor Simon McConarchy said his business had not had work since the Australia Day weekend and he was concerned for the job security of "seven or eight" employees.
"We can't keep going without our TRP – I've already spoken to those blokes [employees] that if things get much worse they'll have to look for other work," he said.
"We'll do our damndest but at the current stage it is out of our control what is going on.
"Every contractor is only as good as our employees … [I have] concerns for our employees and their families."
The lack of indication about when the timber release plan would be released was the "biggest thing" for Mr McMcConarchy and he called on the Premier to release the plan immediately and "let us know what [the] long-term plan is with the industry".
"We're all grown adults. We can handle bad news – just say it," he said.
"It is not knowing what is going on that is the biggest thing … we just want answers for the industry."
A government spokesperson said the state government was working with VicForests to ensure the new plan would deliver certainty for the industry, while also meeting environmental and legal obligations, and community expectations.