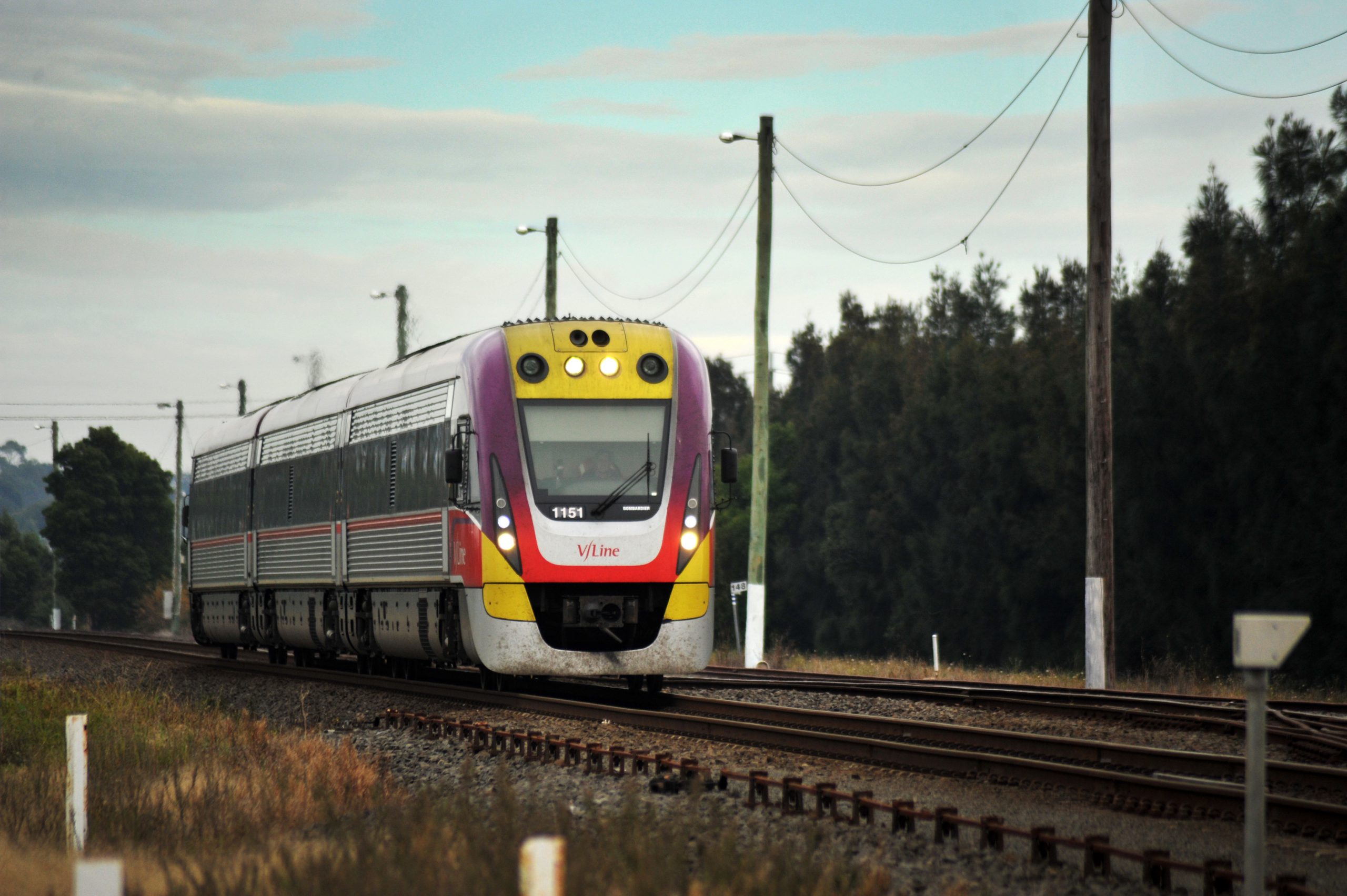 Bryce Eishold
Major delays are expected on the Gippsland line in April as nine suburban and regional railway lines will be shut down for three weeks for work on the Melbourne Metro Tunnel project.

Power, signalling and station upgrades will be undertaken to prepare for the state's new high capacity metropolitan trains, while construction work will be undertaken at South Yarra railway station ahead of work on the $11 billion project.
The Gippsland line will be one of nine lines to be shut down across the state between Saturday, April 6 and Tuesday, April 23, while free travel will be made available on replacement bus services.
Gippsland V/Line Users Group convenor Natalie Thorne welcomed the metropolitan works, acknowledging the line "should" experience fewer delays from as early as next year.
However, Ms Thorne said the region would continue to experience lengthy delays for the rest of the year, and questioned whether the upgrades would improve the speed or reliability of the service in years to come.
"Everyone agrees the upgrades need to happen. The concerns Gippslanders have is that at the end of this, Gippsland services are unlikely to be any faster," Ms Thorne said.
"There's also a concern that we may not continue to have our single-seat service, meaning that you don't have to change at Pakenham or Dandenong.
"I'm worried that the rail corridor will get full. It'll run out of capacity and Gippslanders will be the first to be taken out of the service … and put onto Metro trains. At the end of the day we might not even get a faster or better service out of this."
But member for Eastern Victoria Harriet Shing disputed Ms Thorne's claims and said the new high capacity trains which would run on the metropolitan lines allowed for more room and an increase in services.
"Firstly, that metropolitan trains can carry many more passengers, and secondly that trains can be run more closely together," Ms Shing said.
"As a result, regional line trains will not be facing the same type of congestion as has occurred in the past and, in addition to the extra carriages and services we have already introduced, regional passengers will receive a better service overall."
"What we would like to see in parallel with these works happening is a conversation about how we will ensure that Gippsland services are able to run express through that metro corridor," Ms Thorne said.
Ms Shing urged people to plan their journeys and leave time for disruptions which are expected to add to travel times during peak periods.
"Many people have been extremely positive about the bus service replacements and have in fact saved time on their commutes," Ms Shing said.
More information is available at ptv.vic.gov.au.