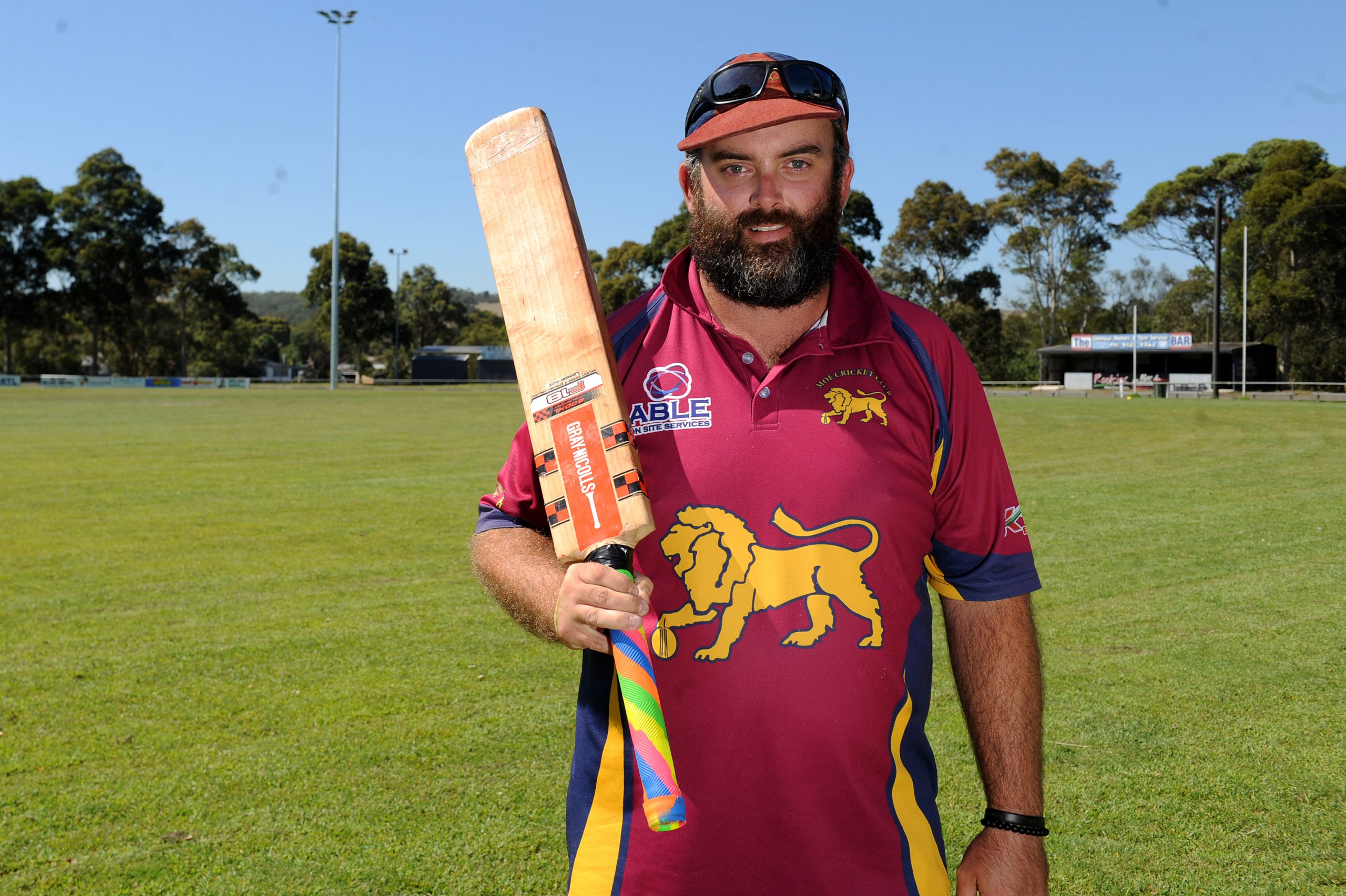 Kate Withers
CRICKET

Known by most at the Moe Cricket Club as 'Randy', C grade batsman Rob Straughair showed some serious finesse last weekend when he hit his way into club record books with a stellar unbeaten knock of 203.

Before his side's round 14 clash with Newborough Blue, the magical century had eluded the skipper – described by Lions vice-president Matt Webber as a "dirty slogger" – for his whole career.
"He has never cracked the ton before and then went out and got the double," Webber said.
"He batted for the full 40 overs."
Despite becoming just the second Moe player to notch a double century behind president Paul Kane, Webber said Straughair was "uncomfortable" with the weight of the achievement.
"He came into the rooms that night and it looked like someone had pinched his lunch money," he said.
"He wasn't smiling at all and I said 'mate, get around it, you've just cracked a double ton'."
Webber has played alongside the "handy" batsman's fury before and knows first-hand the wrath of his firepower but maintains he has "knuckled down" since taking on the captaincy.
"He just sees ball and hits ball and he's just your regular country cricketer who likes to have a hit," he said.
"I've played with him and he just hits it straight over the bowler's head on the first ball.
"Since he's been captain he has tried to be a bit more sensible."
To follow up the record-breaking innings, Straughair returned the following week and was dismissed for a duck.