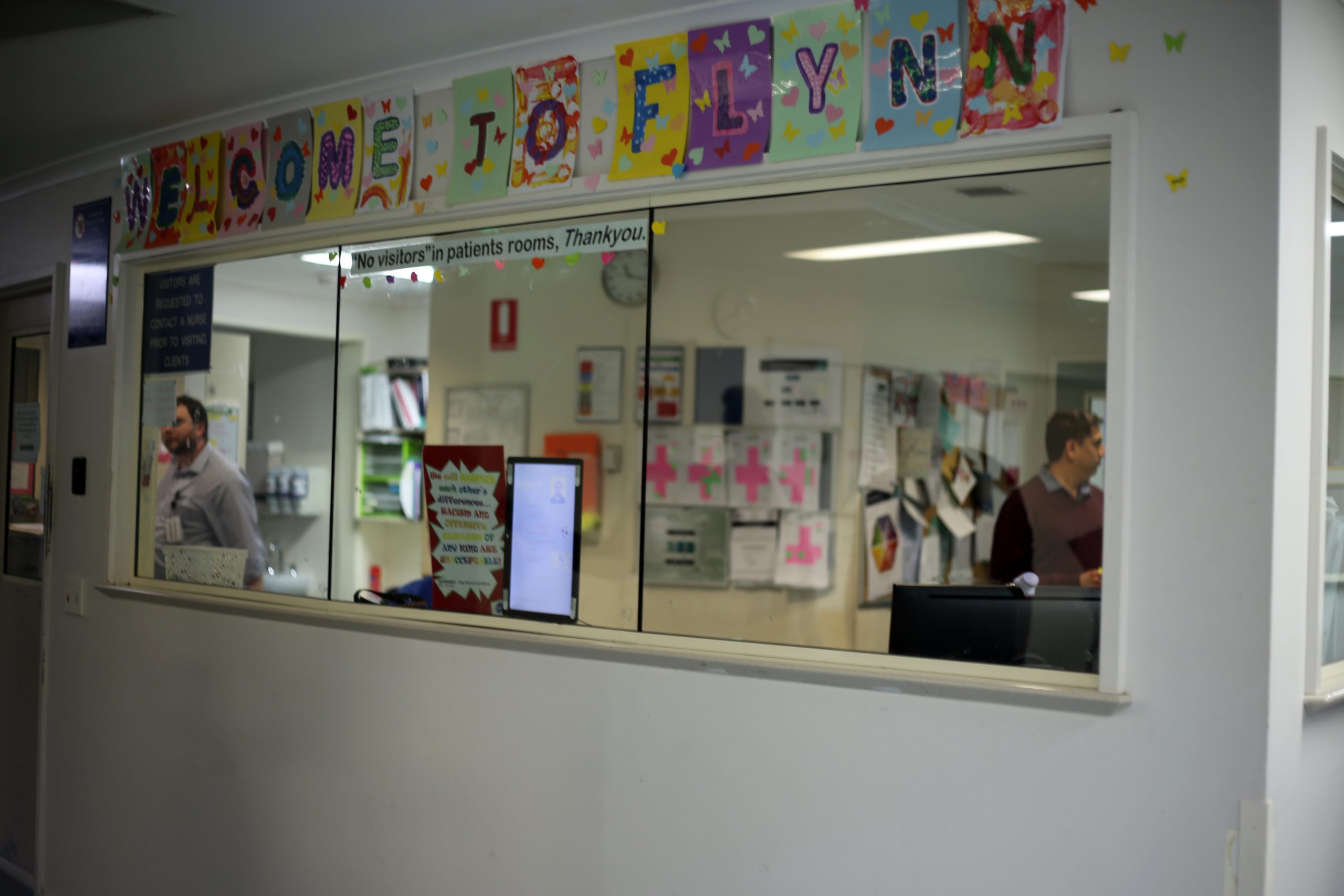 By Anne Simmons and Bryce Eishold
A union says its survey of almost 60 staff at Latrobe Regional Hospital has revealed a culture of intimidation and bullying in its mental health services.
Health and Community Services Union invited all its members in the hospital's mental health workforce to complete an online survey over a three-week period ending in February.
The Traralgon hospital has a mental health workforce of about 350, including 55 staff at its acute mental health unit Flynn.
The survey found 71 per cent of respondents felt intimidated at work and about half of those workers felt threatened on a daily or weekly basis.
Latrobe Regional Hospital chief executive Peter Craighead said the results were "concerning" and that the hospital took a "zero tolerance stance" to intimidatory behaviour.
Nearly 40 per cent of the staff who completed the survey said they felt threatened because of hospital management and 33 per cent attributed intimidation to patients
The survey also uncovered many staff were dealing with high workloads with 95 per cent of respondents reporting they worked short-staffed over the past year.
Eighty-nine per cent of respondents believed there would be negative consequences for speaking up about their working conditions.
HACSU communications officer Joe Taylor said that "speaks volumes" for the culture at the hospital.
"The majority of the workforce are bullied but are too scared to speak up," Mr Taylor said.
"The survey just shows that the organisation is just rife with bullying and any manager who had an open mind and looked at those results would have to conclude they have got a really serious management problem at LRH."
Mr Taylor said the union conducted the survey because of the "ever-increasing" number of incidents reported by members.
Mr Craighead said while the survey's findings were "concerning", neither he nor senior mental health staff were aware of the survey or its results until media contacted the hospital despite meeting with the union regularly.
"We don't want our staff feeling unhappy or unsafe," Mr Craighead told The Express.
"It's concerning a number of staff surveyed by HACSU feel intimidated in their workplace and [are] unable to speak up about safety or their work conditions.
"LRH's bullying and harassment education is mandatory for all staff so we know training modules on how to identify such behaviours and more importantly report them, are being completed."
Mr Craighead said LRH took a "zero tolerance stance" on workplace bullying, and said the hospital's Workplace Support Program established last year had assisted staff through LRH's complaints process.
"These are employees from across the organisation, including mental health, who have been trained to support their peers affected by bullying, harassment, discrimination or other workplace matters," Mr Craighead said.
He also said there were a number of other initiatives which encouraged staff to share their concerns including through the Victoria Health Incident Management System, occupational health and safety represeantives and the hospital's organisational development committee which consists of staff and management who aim to improve conditions.
"Our message to staff is to report all incidents affecting them in the workplace. If they don't feel comfortable speaking to their supervisor, contact a Workplace Support Officer or speak to a peer," Mr Craighead said.
"We want our workers to feel supported and we want to put the right processes in place to assist them but we need them to report their concerns so we are aware of the areas to address."
A recent separate People Matter Survey conducted at the hospital indicated 71 per cent of the 873 respondents from all departments were satisfied with their job at LRH while 88 per cent enjoyed working in their job.
"Of all of the respondents, 23 per cent said they have had a personal experience of bullying. While I certainly don't want to make light of their experience, this figure is about average compared with regional hospitals our size," Mr Craighead said.
In August 2018, Mental Health Minister Martin Foley visited the hospital to announce an upgrade to the nurses' station at Flynn, designed to improve safety in the unit.
Later that month a leaked internal report disclosed there were three inpatient suicides at LRH in a year, which was the highest number in the state's public sector.
Mr Taylor said HACSU representatives had confirmed they would be forwarding the recent survey results to Health Minister Martin Foley.
In a statement, Mental Health Minister Martin Foley praised the work of the hospital's mental health workers.
"[They] do an amazing job in what can be challenging circumstances – our priority is to provide a safe and supported environment for both patients undergoing mental health treatment and the staff who take care of them," Mr Foley said.
"Latrobe Regional Hospital has made a number of safety and security upgrades over the past few months, and we're working with staff and the unions which represent them on what more we can do to keep them happy and safe."