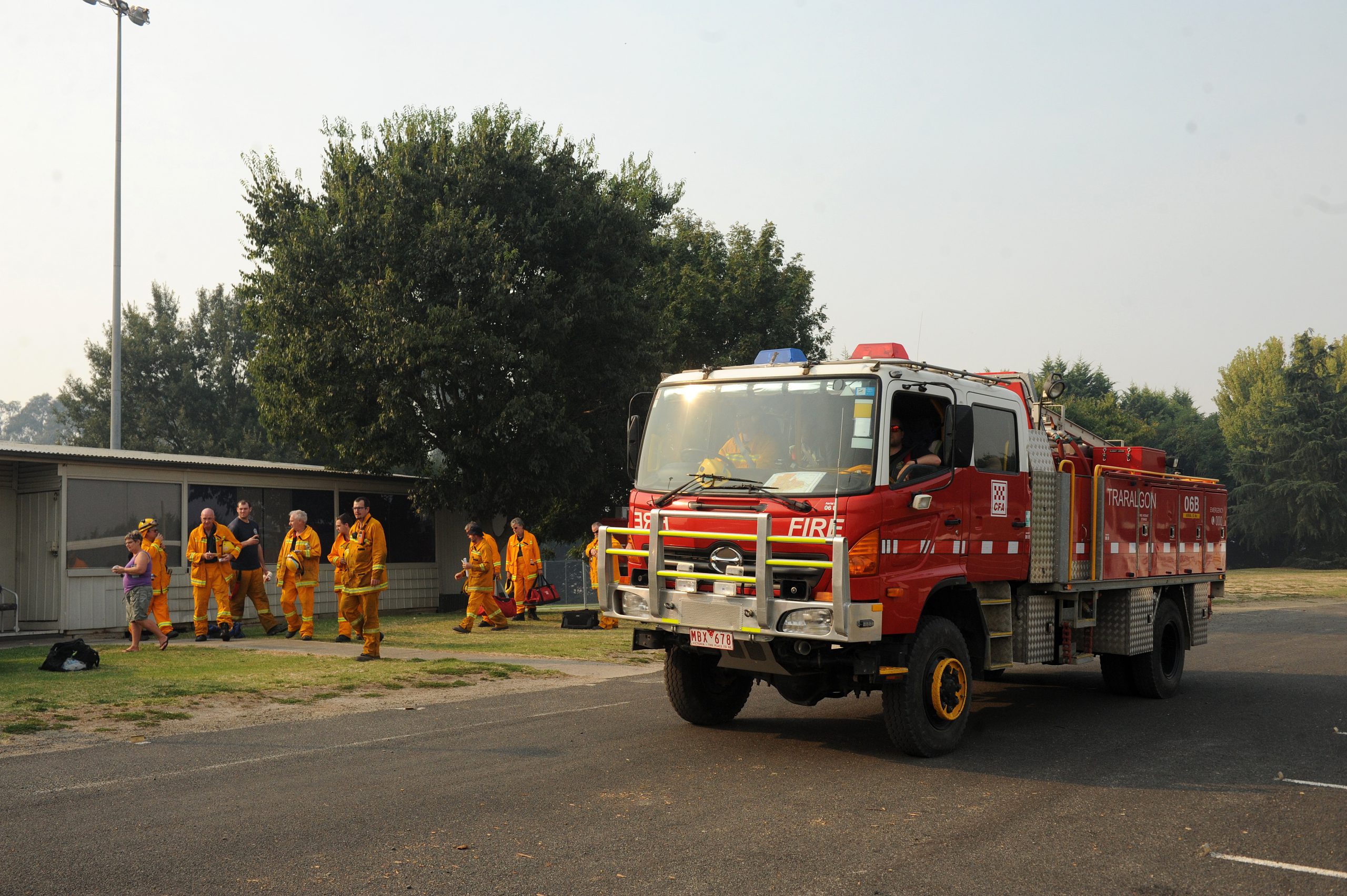 Bryce Eishold
A crew of about 20 New South Wales specialist firefighters trained to work in steep and difficult terrain will join the frontline of the Yinnar South-Budgeree blaze today which has burnt about 1800 hectares.

The fire, which authorities believe started about 11am on Saturday, was downgraded on Monday from an emergency to a watch and act.

Forest Fire Management Victoria incident controller Peter West said overnight conditions had been "relatively benign" which meant there had been limited "movement or spread" of the fire in the past 24 hours.

Mr West said fire crews would be working with favourable weather conditions this week to minimise the spread of the fire which is not yet under control.
Those affected by fire are encouraged to remain vigilant.

"We've had areas of activity and small outbreaks but in general it hasn't grown significantly so it was quite an encouraging day and night last night," Mr West said.
"However, having said that we still have a substantial area of uncontrolled fire reach where when the conditions are right the fire is free to run."
Three-hundred firefighters will work on controlling the fire today, as crews battle with fire in "inaccessible and rugged" areas.
A fleet of seven aircraft will be used in an effort to control the blaze, including three water bombing helicopters, two fixed-wing aircraft and two reconnaissance aircraft used to map the growth of the fire and provide information to crews on the crowd.
"One of our issues, particularly in the south-east corner near Upper Middle Creek Road and Ritchies Road is establishing containment lines in very steep and difficult country," Mr West said.
"It makes it really difficult and dangerous to establish bulldozer lines because of the heavy forest areas."
About 20 New South Wales firefighters trained to deal with fire in steep and difficult terrain will also join the fire front this morning.
"They arrived yesterday and they'll be out on the fire line today," Mr West said.

CFA community liaison officers are expected to visit the Jeeralang Junction area today to check on the welfare of people affected by the fire, as well as to provide information and seek feedback from residents on the situation.
Mr West said the liaison officers would visit other fire-affected communities in the coming days.
"We will be updating the warning messages as appropriate, so keep alert and follow the warnings. We will adjust them as necessary … whenever there is a change in circumstances with the fire," Mr West said.
People displaced by the Yinnar South-Budgeree fire are encouraged to register at the Kernot Hall relief centre by visiting the hall in person.
For more information about the fire, visit emergency.vic.gov.au.