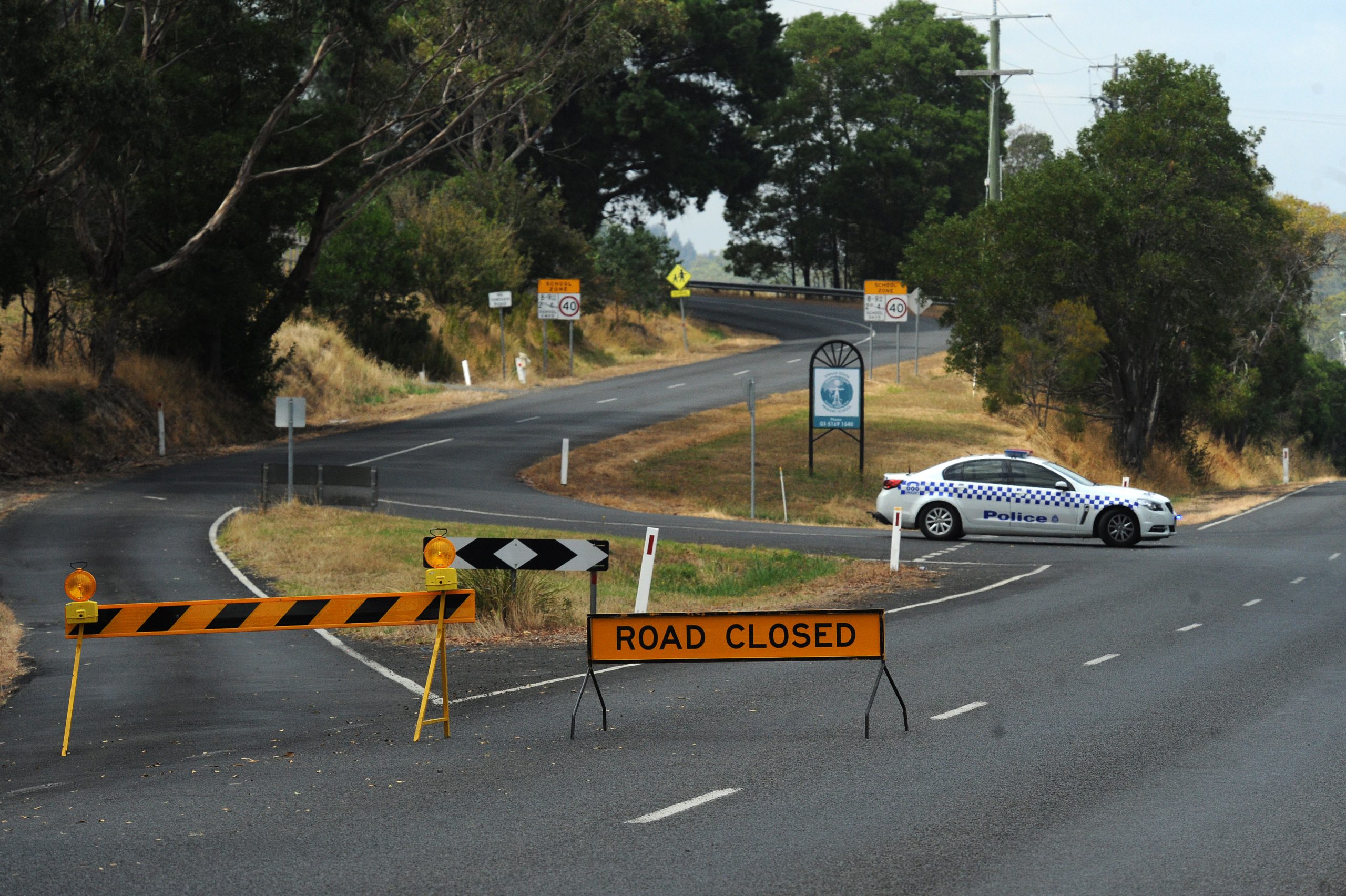 Bryce Eishold
The Yinnar South-Budgeree fire has been downgraded to an advice message this morning due to cool overnight conditions and light rain, Forest Fire Management Victoria incident controller Peter West says.

The fire has burnt almost 2000 hectares and about 20 per cent of the south-west corner of the Morwell National Park, however, the weather conditions this morning have minimised the short-term risk.
"We've had a bit of rain early this morning. Overnight the fire was quite quiet but we still had crews online overnight monitoring the fire, about 20 to 30 firefighters in total," Mr West said.
"This morning we're downgrading the warning message to the community to an advice message – it's still a going fire with long-term risk but with the rain in the short-term we've decided to downgrade it from a watch and act to an advice message."
Agriculture Victoria will visit fire-affected properties today to assess impacts on livestock and shedding, while authorities believe it could take a few weeks before the fire is brought under control.
Assessment teams will also visit fire-affected properties on Jumbuck Road on Thursday to complete risk and property assessments after two houses were this week confirmed to have been destroyed by fire.
"We have a plan of attack for the fire now, however, it's very difficult terrain and it will take time to fully establish a containment line around the fire," Mr West said.
"Warning messages go up and down as we assess the risk so if things warm up and fire behaviour increases, there's a possibility the messages could be adjusted again.
"So it could take a number of weeks to bring the fire completely under control."
Mr West said firefighters had established "good containment" of the section of fire burning in the Morwell National Park which he estimated had burnt about 100 hectares of native forest.
Two-hundred-and-thirty firefighters and six aircraft will work on the fire today, however, wet conditions could impact the response to the blaze.
"With the wet weather today we'll have to monitor the conditions to make sure it's safe for the firefighters to use the roads given the potential slippery conditions," Mr West said.
"Roadblocks are also still in place but as we can we've moved them closer to the fire to allow more people to get back to their houses.
"We are working closely to ensure access to areas for people to return where it's safe."

A spokeswoman for Latrobe City said about 10 people stayed at the relief centre at Kernot Hall in Morwell on Tuesday night, while 40 to 50 people have been provided with alternative accommodation.

More than 450 fire-affected people have registered at the relief centre since Saturday.

Donations can be made to The Gippsland Emergency Relief Fund by visiting relieffund.org.au.