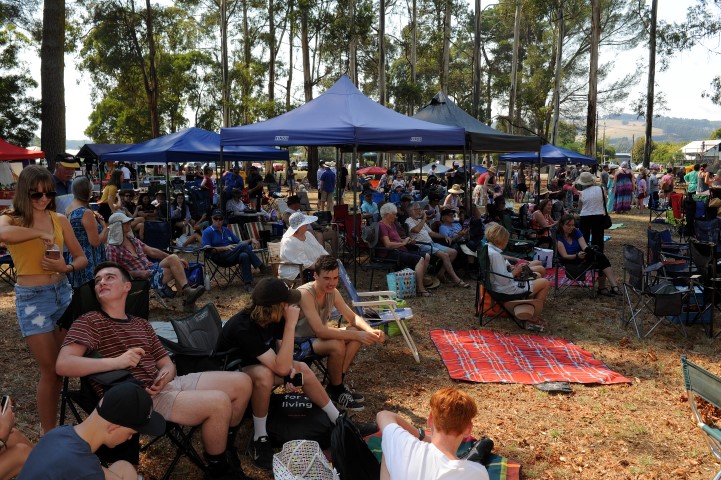 Michelle Slater
Boolarra Folk Festival organisers hailed the community festival a success as an estimated 6000 people gathered in town to listen to live and local independent music.

A festival spokeswoman said numbers were down this year due to extreme heat and bushfires in the region, but it didn't impact the relaxed nature of the event.

"We had a lot of interstate visitors who come back each year and they said they loved the festival, most people found it a pleasant day," she said.
"It's also a family reunion event for people who have left the area and they come back for the festival. It's the one day the town comes alive."
She said numbers were up from visitors taking advantage of free camping at the Boolarra Community Hotel, and many campers had come days in advance to set up their sites.
Visitors wandered around the market stalls set up in the railway park and sat in the shade to listen to a variety of live bands.
The festival was kicked off with the percussive beats of the school drummers followed by the Dreamtime Dancers.
The afternoon wound up with the livelier sounds from reggae ska outfit Shanty Town and gypsy folksters the Royal Hi Jinx, which had punters up and dancing.
The festival organisers enacted a municipal emergency plan in which bushfire information was relayed with regular announcements from the stage.
Local favourites the Strzelecki Stringbusters had to pull so band members could focus on their properties within the fire area.