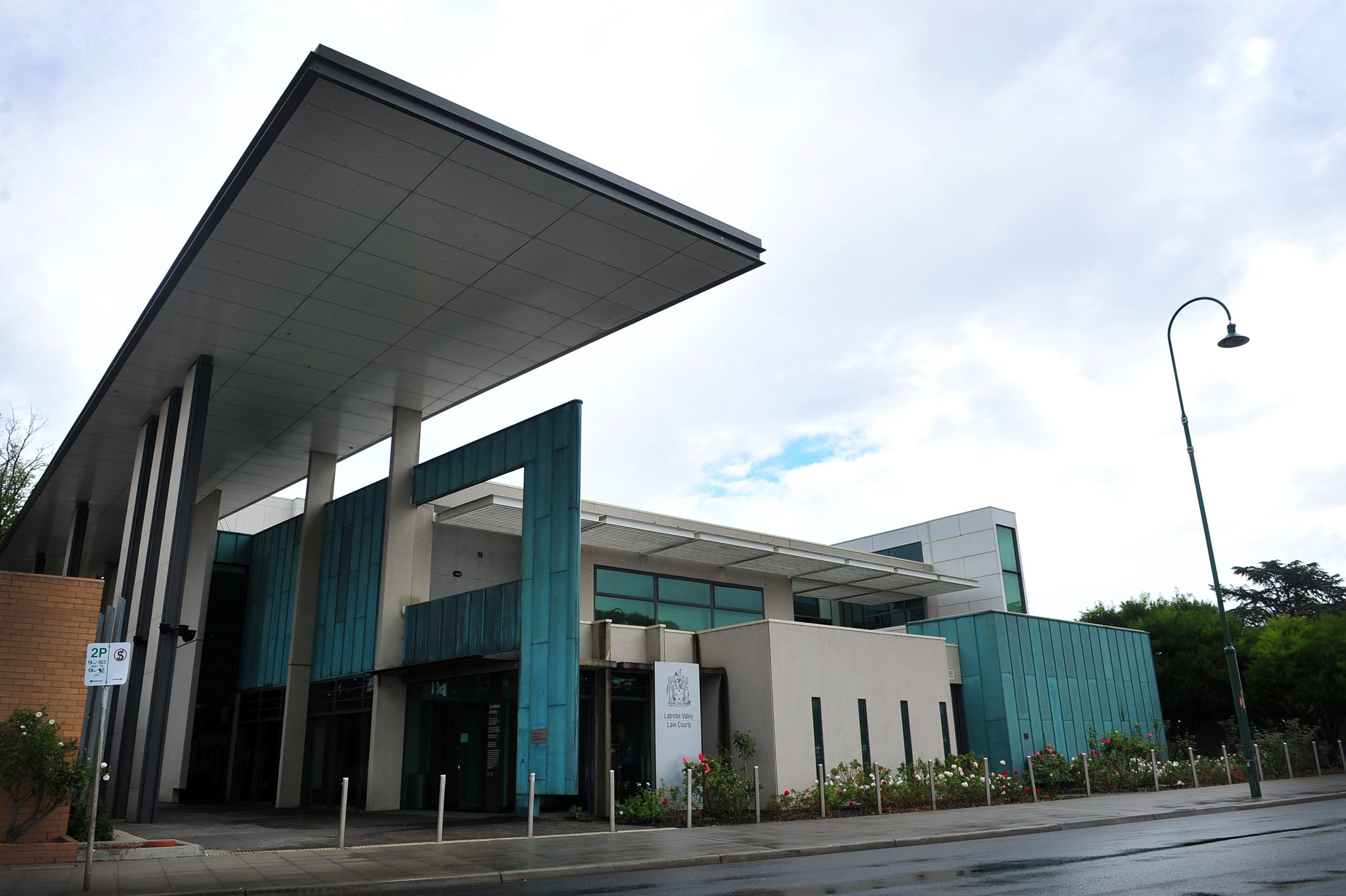 A police officer charged with assaulting a person in custody has been found guilty of two counts of unlawful assault in the Latrobe Valley Magistrates' Court.

Senior Constable Dallas Ross Howell was found guilty on Monday of unlawfully assaulting prisoner Daniel Hornsby at the Moe Police Station on September 8, 2017.
At an earlier hearing, Senior Constable Howell's defence argued the police officer of nine years and military veteran was defending himself after Hornsby had kicked out and spat at him.
CCTV footage played in court at the earlier hearing last month showed Senior Constable Howell enter the cell at the Moe Police Station about 11.30pm on September 8 to conduct a welfare check on Hornsby, who was in custody, the court heard.
The vision showed the prisoner "kick out" at Senior Constable Howell, before he was pulled off the chair by the senior constable, landing on his back with his legs in the air.

The footage showed Senior Constable Howell strike Hornsby multiple times to the head and upper body on two separate occasions within a 50-second period.
"The assault occurred directly as a result of the accused approaching Daniel [Hornsby] in the cell," Magistrate Ann Collins said on Monday.
"[Senior Constable Howell's] actions weren't to restrain or control, nor was he acting in self defence. [Hornsby's] first kick was in response to the accused's approach.
"[Hornsby] was backing away from the accused when he appeared to kick the accused in self defence. Even if I am wrong on that point and the accused was acting in self defence, his actions were excessive."
Magistrate Collins said the accused's evidence also differed from key witnesses in the case, including three separate police officers, who did not see Hornsby spit at Senior Constable Howell.

The matter will return to court for sentencing on March 19.

Man, elderly woman assaulted

Two people including an 89-year-old woman were assaulted on Wednesday morning in Morwell's Church Street.
Investigators said an unknown man and a Morwell man, became involved in an altercation about 2.10am before the Morwell man was assaulted with a hammer.
He sustained serious injuries and was transported to hospital for treatment.
Police said the offender fled the area to a nearby property where he attempted to gain entry to the home of an 83-year-old Morwell woman.
According to police she was assaulted by the man and sustained non-life-threatening injures.
She was taken to hospital for treatment after the offender fled on foot, police said.
The investigation is ongoing.
People with information are urged to phone Crime Stoppers on 1800 333 000 or report online at crimestoppersvic.com.au.