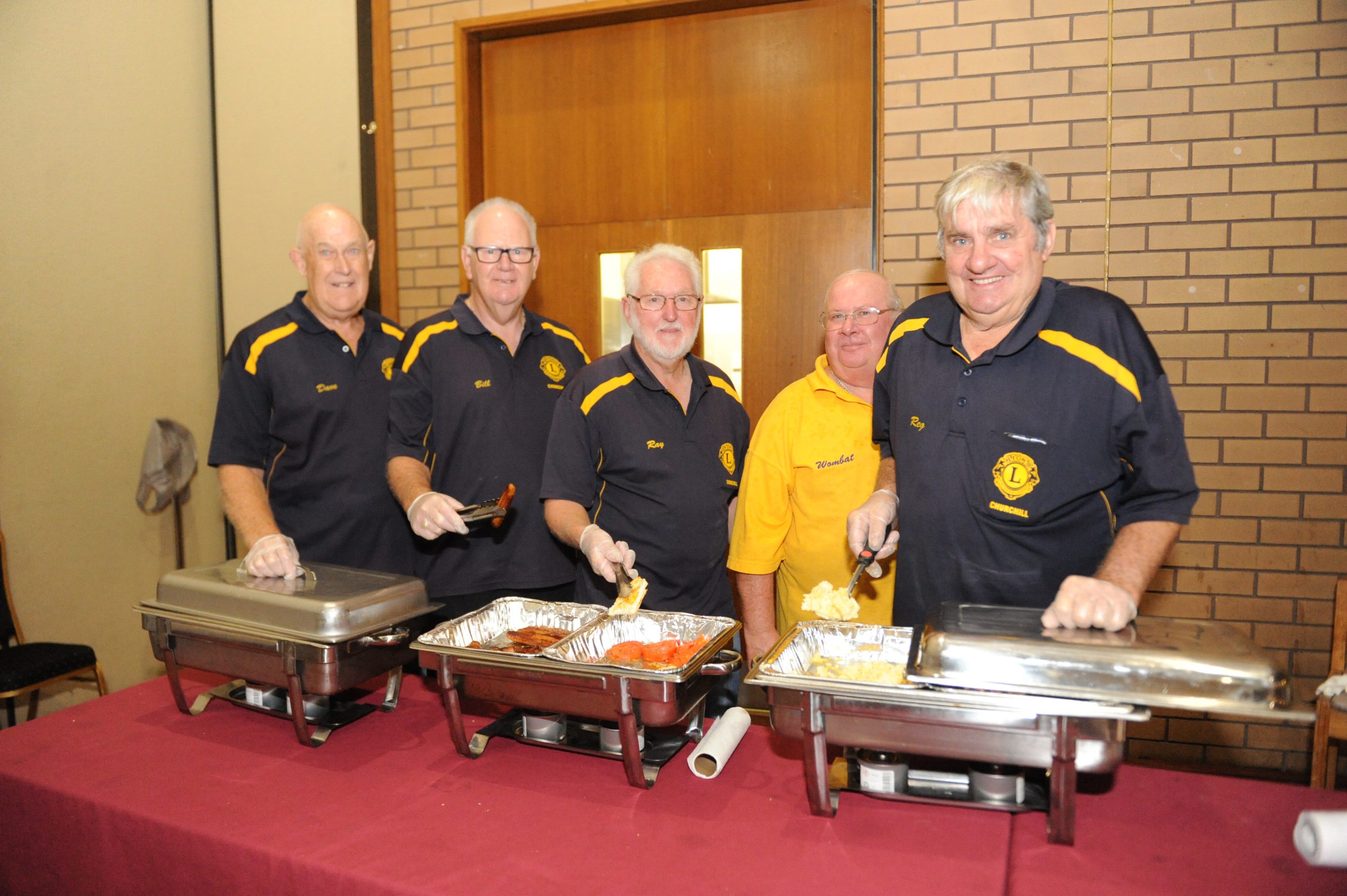 Heidi Kraak
Kernot Hall in Morwell has been a home away from home for hundreds of fire-affected people over the last week.

A quick walk through the centre demonstrates community spirit in action, with everything from live updates and fresh maps from the incident control centre in Traralgon providing accurate information for evacuees, to piles of donated toiletries and clothes.
Roads that have re-opened are listed on a wall so people can see if it is safe to return home and shower facilities are available on site.
More than 500 people who evacuated their homes following bushfire threats registered at the relief centre which was set up at the weekend.

Not all people who registered at the centre slept there, many stayed with friends and family and some were put up in hotels.
Churchill Lions were on hand around the clock to cook meals with about 10 volunteers taking turns to prepare a varied menu featuring everything from steak to fish for dinners and bacon, eggs and cereal for breakfasts.
The Country Women's Association also pitched in and cooked lunch on one of the days.
It's not the first time Churchill Lions Club president Bill Hurenkamp has played the role of chef in a time of crisis.
Mr Hurenkamp and other Churchill Lions volunteers had the ovens going 10 years ago during the Black Saturday bushfires and have cooked for many displaced people across the Latrobe Valley over the years.
"It's what we do," he said.
"It's our primary function at Lions Club. Our motto is to serve, particularly in times of emergency, like fires and floods.
"When people are doing it tough, that is when we do our little bit to help."

Churchill Lions prepared three meals a day for evacuees and volunteers at the centre.
photograph hayley mills