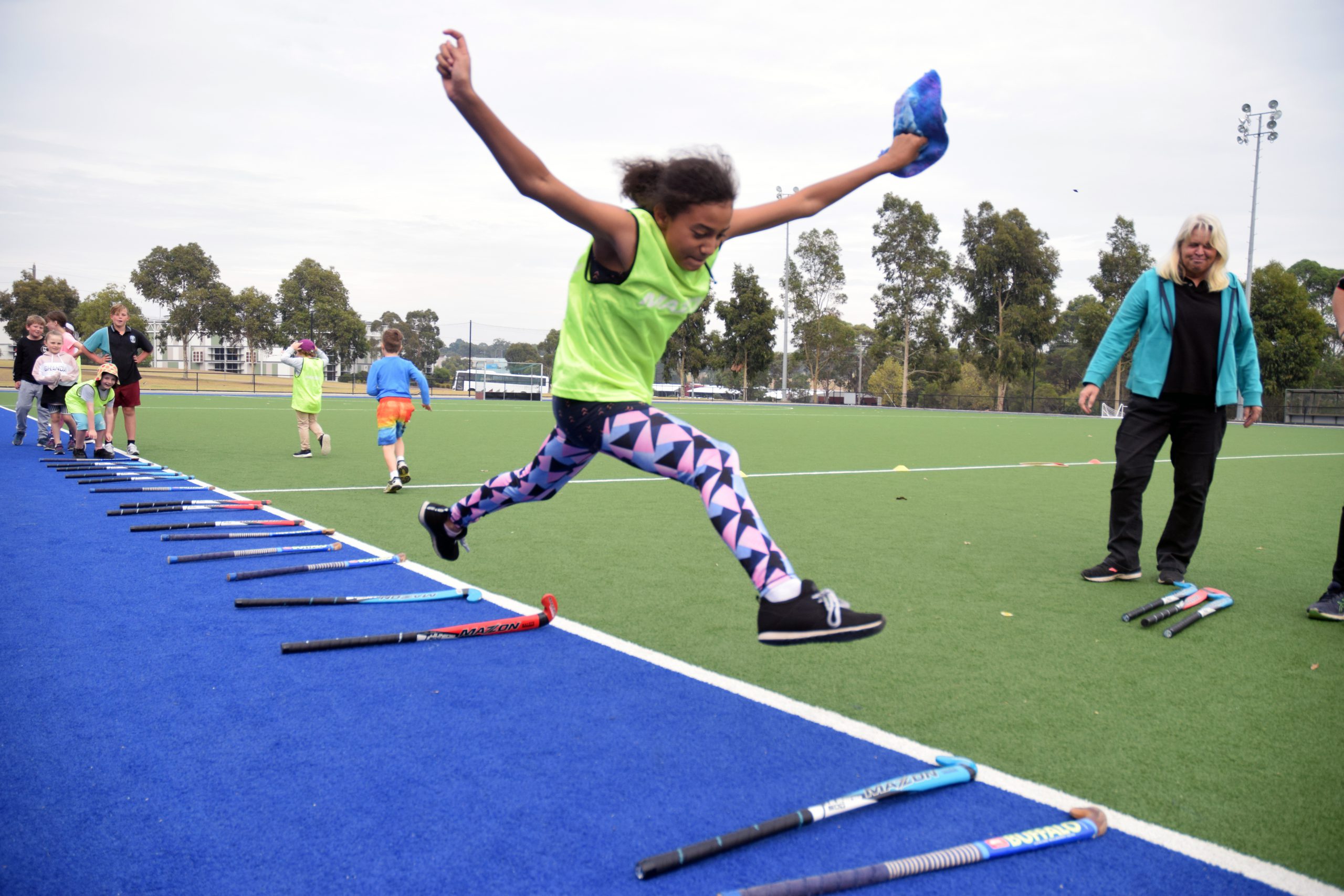 Heidi Kraak
Community spirit has come through for students and teachers at Yinnar South Primary School after fires forced them to relocate without any books, equipment or other school materials.

Students were treated to a fun few days of swimming, learning to play hockey, drumming and making crafts after a range of community groups rallied to help the school out while it was displaced.

Unsure of what he and the other teachers would be able to do with the students, Yinnar South Primary School principal Mark Di Corleto met Hazelwood Mine Fire Recovery Committee chair and fellow school principal Carolyn Boothman at the relief centre in Morwell early last week.

Ms Boothman had heard about the school's plight and sprang into action, contacting those who might be able to help out.
After being contacted by Latrobe City mayor Graeme
Middlemiss, the Latrobe Valley Hockey Association offered the school the use of its new stadium in Churchill as a temporary classroom and also offered to run a hockey skills clinic.
Local artist Dana Ashakoff, who lost a collection of works at Jinks Winery to the Bunyip fire at the weekend, also offered to run an art class for the students, while Steve Shulz led students in a session on how to drum.
Latrobe City Council opened up Churchill's Latrobe Leisure Centre for an afternoon of swimming and GippSport's Latrobe Streetgames facilitated a session featuring some fun sporting activities such as dodgeball.
Mr Di Corleto he didn't know what the school would have done without the support of the community.