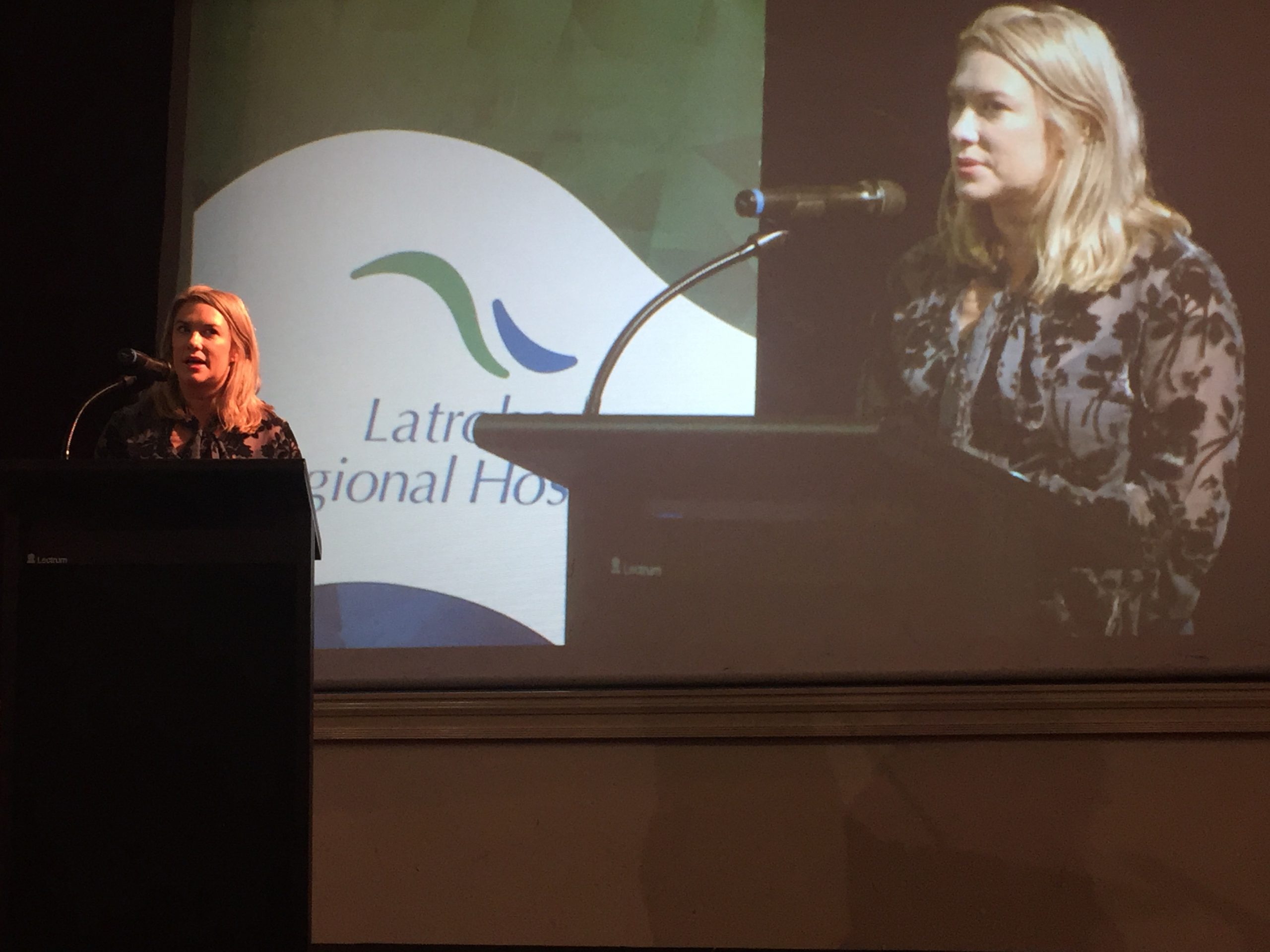 Events were held throughout the region to recognise International Women's Day, as hundreds of people turned out to celebrate.

Latrobe Regional Hospital's 19th International Women's Day lunch raised more than $6000 towards the purchase of a gamma probe, enabling surgeons to better detect cancerous breast tissue.

More than 190 people attended the lunch at the Premiere Function Centre on Wednesday in Traralgon to hear guest speaker Rachael Brown, ABC journalist and creator of the award-winning Trace podcast.
About 35 women attended an International Women's Group Latrobe luncheon at the Morwell Bowling Club on Friday with the theme of 'Balance for Better'.
Group president Soula Kanellopoulos said the event aimed to celebrate women of all ages and ethnic backgrounds.
"It's about celebrating women and their right to be safe, their right to have employment and their right to have balance in their life," she said.
Ms Kanellopoulos said the group had formed on International Women's Day 23 years ago with only eight members. It has now grown to 130 members from 23 different ethnic backgrounds.
Meanwhile, a Women in Gippsland dinner at Warragul on Thursday night heard from Emmylou MacCarthy, a TV host, producer, personality and mother who shared her story about overcoming mental illness.
Those who attended heard stories from panellists: Pam Parker, who spoke about domestic violence and volunteering in Timor Leste; Lauren Marino, a dietician; Khatija Halabi, founder of United Muslim Sisters of Latrobe Valley; and Jody O'Brien, a newcomer to Gippsland.