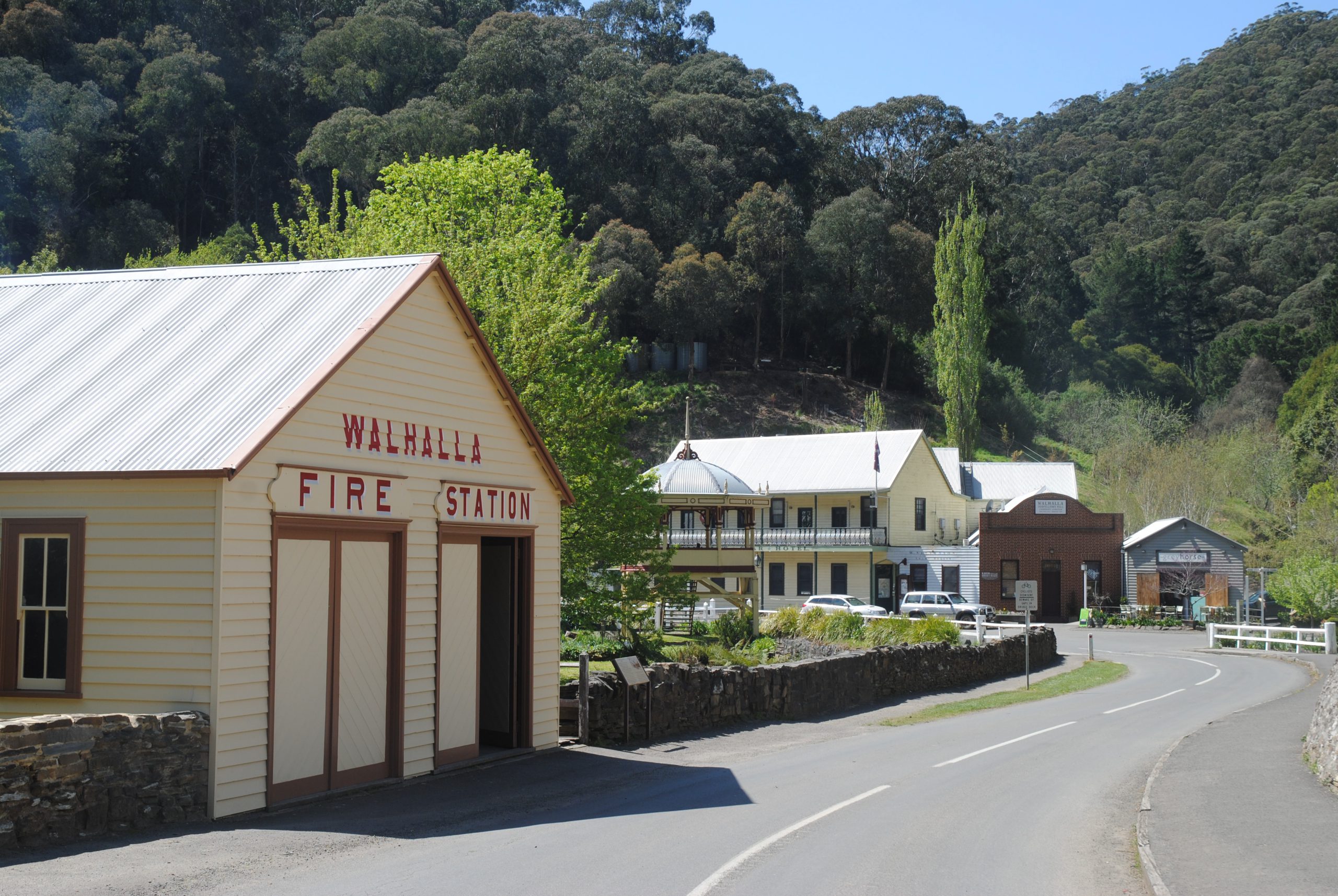 Anne Simmons
Walhalla tourism operators are urging people to visit the historic town as recent Gippsland bushfires have deterred visitors and halted revenue.

The plea comes as the Walhalla Goldfields Railway has launched a crowd-funding campaign to get an out-of-operation locomotive engine back on track.
The Fowler No. 14 has been with the railway along Stringer's Creek Gorge since the mid-1990s.
Walhalla Goldfields Railway president Phillip Milbourne said it had served the site very well until just before Christmas which was a "bumper" season for tourism.
"This came at a time we weren't expecting it … we've had to put in quite a bit of effort," Mr Milbourne said.
"That locomotive was one that operated at Yallourn Power Station for many years. It's one of those locomotives held in people's hearts I think."
About 20 volunteers have contributed to the repair works on the engine and the crew have a target of $10,000 in donations.
Mr Milbourne said recently tourist numbers to the railway had dwindled, which was "most understandable", but he would like to see people return and support all the businesses in town.
Long Tunnel Extended Mine mine manager Geoff Anderson said it was important to spread the message it was safe to go back to Walhalla.
Last week two school groups cancelled their tour to the town which Mr Anderson said would have been a loss of about $600 per group. A fire threatened the tourist town in February.
Mr Anderson said as the town was recovering, further bushfires across Gippsland deterred tourists.
"We had the Bunyip fire which didn't impact on us but the perception of Melbourne is it did so people haven't turned up," he said.
Find more information about the Pozible campaign by visiting the Walhalla Goldfields Railway Facebook page. There are further details online about a Walhalla photography competition.