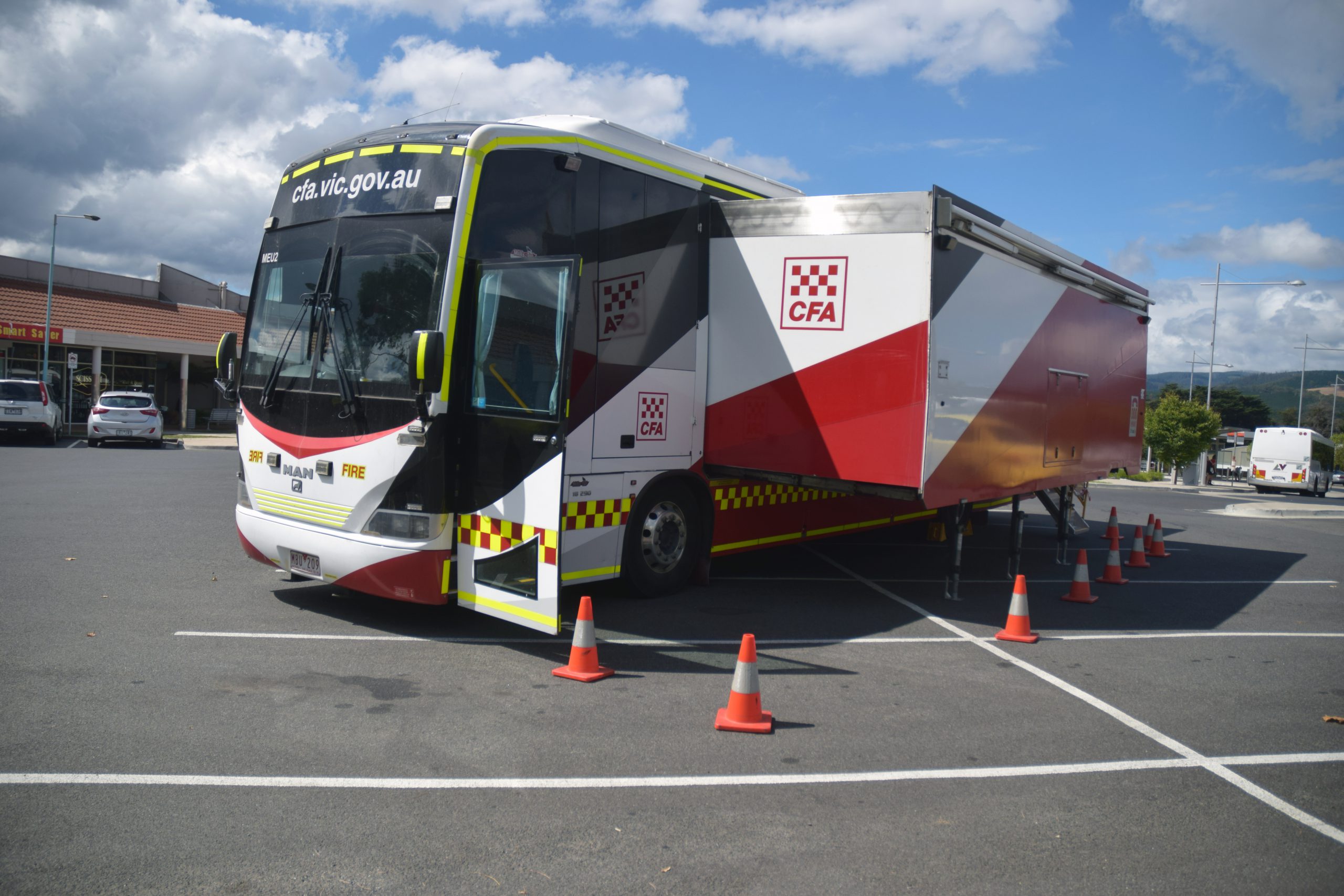 By Heidi Kraak
Firefighting crews from New Zealand and Western Australia have arrived in Gippsland to assist in the Yinnar South-Budgeree fire.

While there have been no major changes in the last few days and containment lines remain fairly stable, crews continue to focus on the southern edge of the fire and are working to black out "hot spot" areas, an Emergency Victoria Incident Control Centre spokeswoman said.

Warmer weather predicted for the weekend is not expected to impact firefighting efforts, however, the spokeswoman encouraged community members to remain vigilant as "conditions can change very quickly".
A CFA community engagement bus has been travelling the Latrobe Valley this past week, stopping in Traralgon, Morwell, Churchill and Yinnar, amongst other spots, to inform community members about the status of the fire and how it may impact them.
CFA community liaison bushfire engagement officers estimated they had spoken to about 200 people across the region in the past week, with about half of those travellers to the area and half locals.
The bus has been on the road in Gippsland since early January when fires near Rosedale began.
Fire-affected community members have not been forgotten as a number of relief funds have been launched in the region.

Gippsland Emergency Relief Fund has launched an appeal and Emergency Management Victoria has partnered with Bendigo Bank to establish a separate relief fund.

The GERF appeal has already received three applications for assistance, with all three approved and paid to families.
GERF president John Mitchell said further payments were expected to "flow in the coming days and weeks as agencies move in to assess the damage".
"We know there are people in our communities who need immediate help with practical things like clothing, food, furniture, bedding and fencing while insurance and government claims are being processed," Mr Mitchell said.
Donations can be made at any branch of the NAB bank across Australia, or in person at Alan Wilson Insurance Brokers at 40 Argyle Street, Traralgon.
The Emergency Management relief fund will provide a formal channel for the public to donate money directly to fire-affected communities.