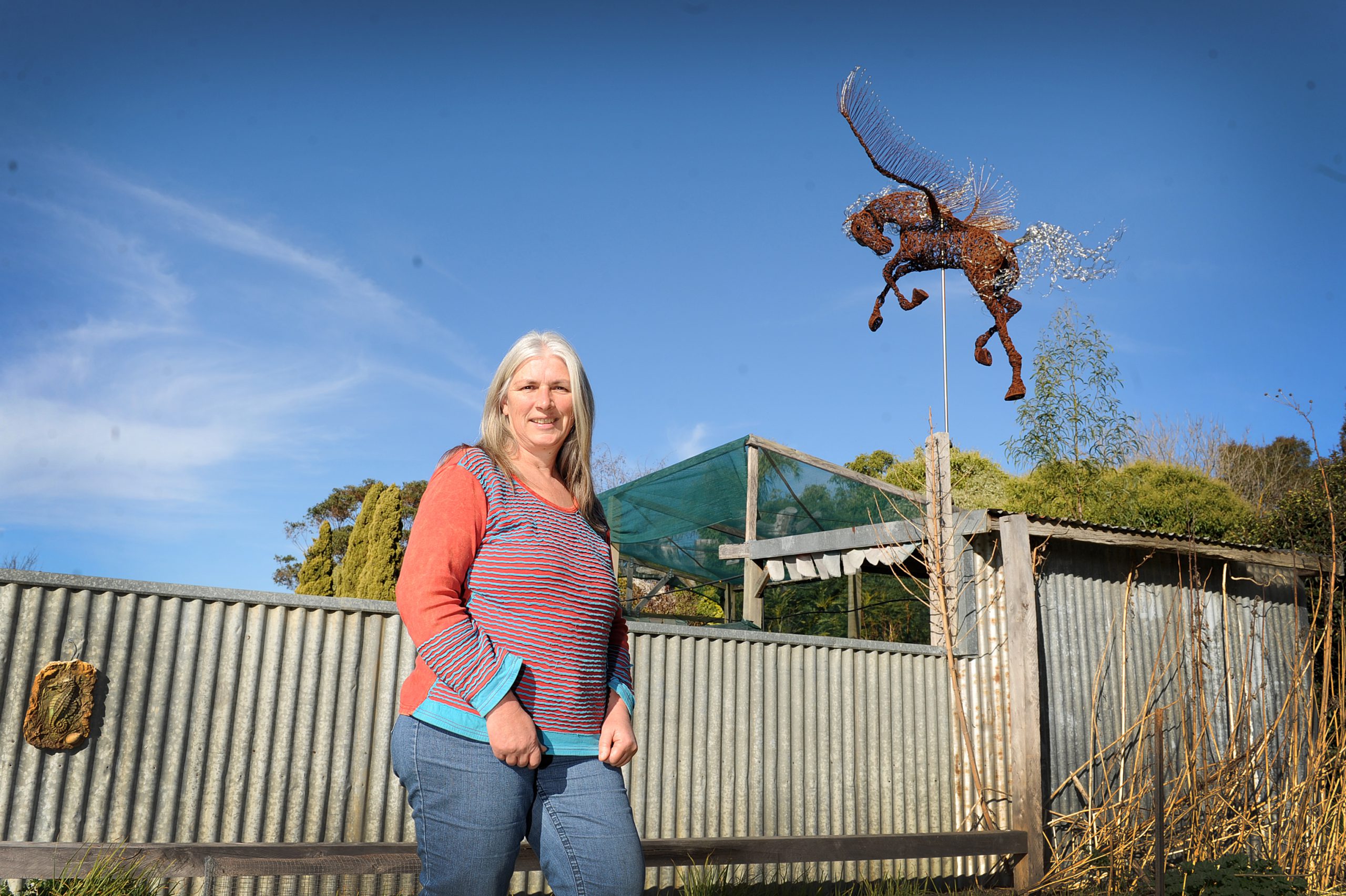 By Heidi Kraak
Ten years ago Cowwarr wire sculptor Jo Caminiti helped her friends clean up after fire tore through their Redhill Road property in Traralgon South.

Working to recover and save any interesting relics ahead of filling the skips, Jo was last year offered the recovered scrap metal to use in her own works.

However, she had another idea.
In addition to the scrap metal she was offered, Jo will be collecting metal relics salvaged from properties affected by the Black Saturday bushfires to create a sculpture that will be built at the Traralgon South District Men's Shed and erected in the Callignee memorial garden.

The project has been developed with support of the Callignee Hall Committee and the Traralgon South and District Association Community and Men's Shed and will commemorate a decade since the Black Saturday fires that claimed 11 local lives and 145 homes in Jeeralang, Hazelwood, Callignee, Koornalla and Traralgon South.
"This project encourages people to let go of their scrap to create a sculpture that will commemorate the terrible losses and be a symbol of renewal a decade on from Black Saturday," Jo said.
Jo is yet to decide what form the sculpture will take and said the "process will be what comes in and what it tells me".
"'The worst thing that could happen is I could have all the material and think of nothing, just crickets, but I'm not too
worried," she said.
"I think the interesting materials will come out being with the people and talking with the people and the material that comes will form ideas and something really interesting will be created. I don't know what it is yet but I'm convinced we'll get something really interesting."
Jo will be at the Men's Shed on Wednesday evenings to collect any scrap metal and relics people impacted by the Black Saturday fires deliver. She will also be at the shed this Saturday, March 16 from 9am until 3pm to collect materials.
On the day she will give an artist's talk and be available to talk to the community and hear their stories.
"It is an exciting project from an artistic perspective and it has been really lovely working with the communities up there as well – that is something I am looking forward to," Jo said.