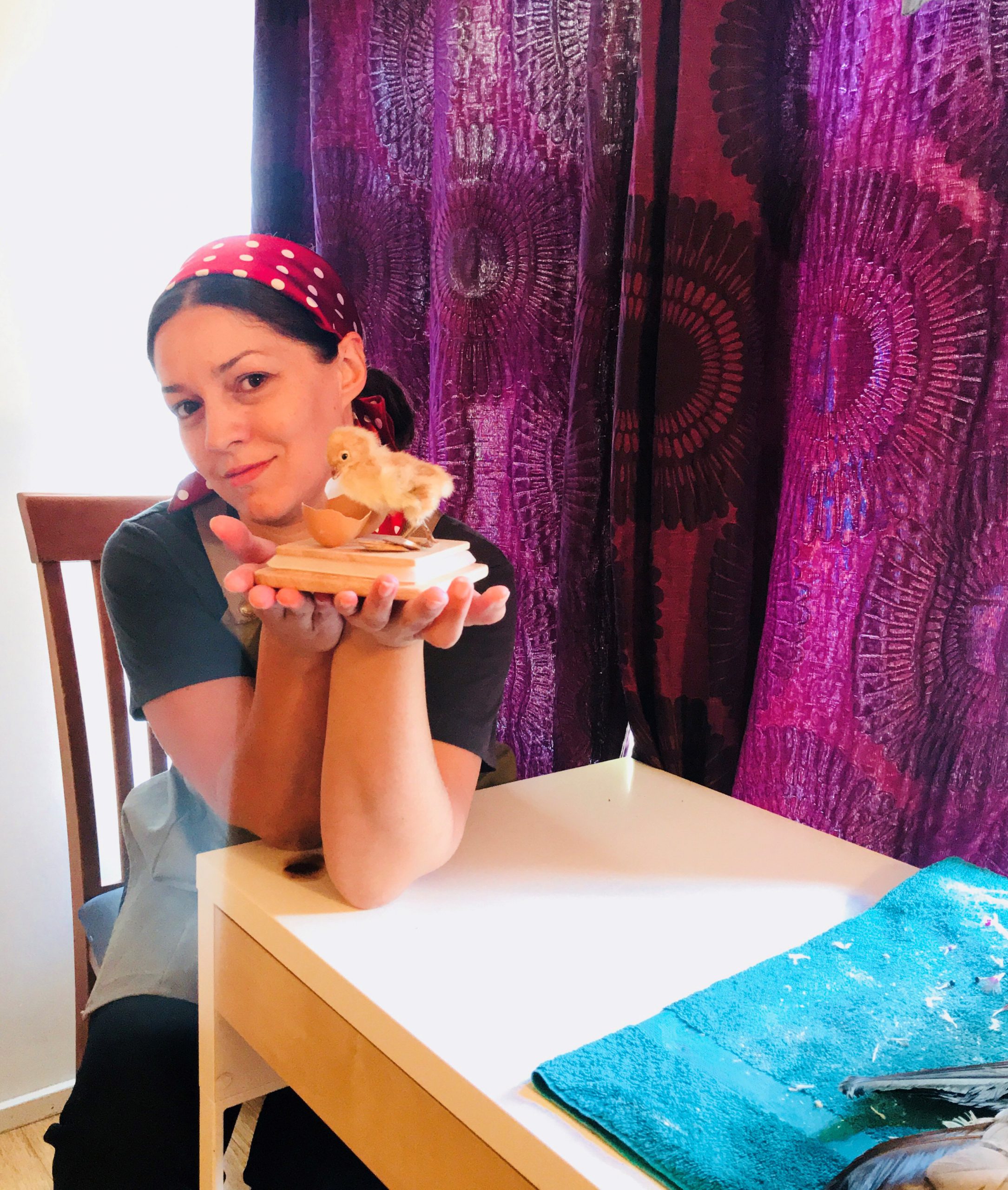 Anne Simmons
A hobby taxidermist planning to hold workshops in Trafalgar said it was hard to keep up with the flood of email enquiries after advertising online.
But by the same token, people have fired "nasty" criticism at her.
"Quite a few people come back to me – not quite death threats – but saying things like 'that's disgusting! How can you do that?'," Claudia Giacometti, a NSW resident, said.
"They don't understand you're not killing the animals. They have a different view to death: once something's dead you don't tamper with it. That's understandable."
Ms Giacometti is moving to Tasmania mid-year but plans to stop in Victoria for a couple of months on her way and host as many taxidermy workshops in Trafalgar as there is demand for.
"I'd say for every person that criticises, there are a good six or seven up for it," she said.
The NSW resident said she was self-taught at the craft because there is no formal training in Australia.
Frozen mice sold at pet stores for a snake's dinner are a common starting place for taxidermists.
"I've never wanted to kill anything to do it," Ms Giacometti said.
"I love animals and [initially] I had to overcome the 'I'm cutting an animal' thing by telling myself it is dead. It became like cutting chicken."
Between a craft shop and a supermarket, people can compile a tool kit for taxidermy, Ms Giacometti said.
A taxidermist will measure the animal to allow them to recreate the appropriate shape.
"I like to see them come back to life," she said.
"You've got this poor animal dead for whatever reason and after a bit of cutting and sewing you've got this beautiful animal."
Ms Giacometti will host workshops in Victoria from about late-April to late-June.
People will learn to skin, preserve and mount a baby chick for $180. Contact Ms Giacometti via email at sesesito@hotmail.com.