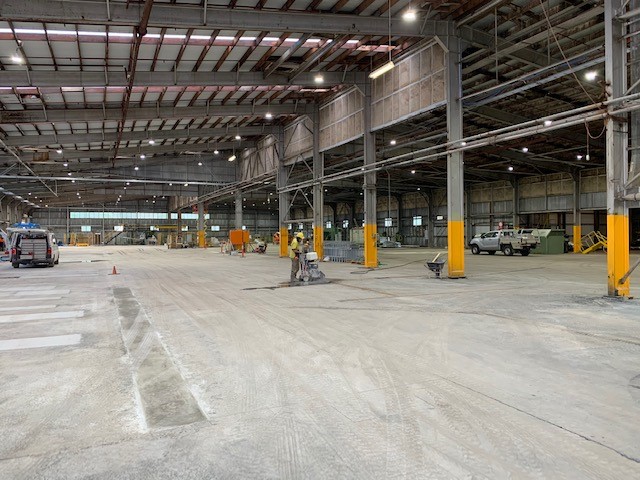 Heidi Kraak
A Sydney-based company which received $2.9 million in federal government funding to establish a low-voltage cable manufacturing facility in the former Rosedale tannery building is expected to begin production in the next two to three weeks.

Bambach is relocating its existing facility from Sydney to Rosedale.
The company said it had "at least" matched the government contribution for the facility and predicted it could employ up to 40 people by the end of the year, in addition to staff who have transferred from Sydney.
The company has employed eight local workers already.
Bambach managing director Alfred Chown said the Rosedale site was selected due to the availability of a suitable facility and the comparatively low costs for rent and outgoings compared to a city location.
"By moving, Bambach reduces its factory rent costs by two-thirds and has ample room for expansion," Mr Chown said.

"Whilst Rosedale is a fairly small town and some distance from a large city, it is not remote and is serviced by a large population in the Latrobe Valley as well as strong regional centres such as Sale."
The new facility will enable Bambach to produce cables more cost-effectively, reduce lead times from 10 weeks to less than four, and allow it to make much larger cables up to 630 square millimetres compared to 120 square millimetres.
Wellington Shire mayor Alan Hall said the shire's economic development team had been working with Bambach for some time to assist it in its plans to establish in Rosedale and its application for government funding.
"Bambach has a commitment to use local contractors and trades and they have already employed … locals in permanent roles," he said.
"We see this as a win for our local economy and for jobs growth in our region."
Member for Gippsland Darren Chester said the federal funding for Bambach was announced in April last year as part of the government's response to the closure of Hazelwood, with the money secured from the Regional Jobs and Investment Package.
"To be competitive for funding, RJIP applicants had to demonstrate the project aligned with the industry growth sectors, new market opportunities and future workforce needs outlined in Local Investment Plans," Mr Chester said.
"All RJIP applications underwent an independent assessment by AusIndustry's Business Grants Hub in line with the program guidelines."