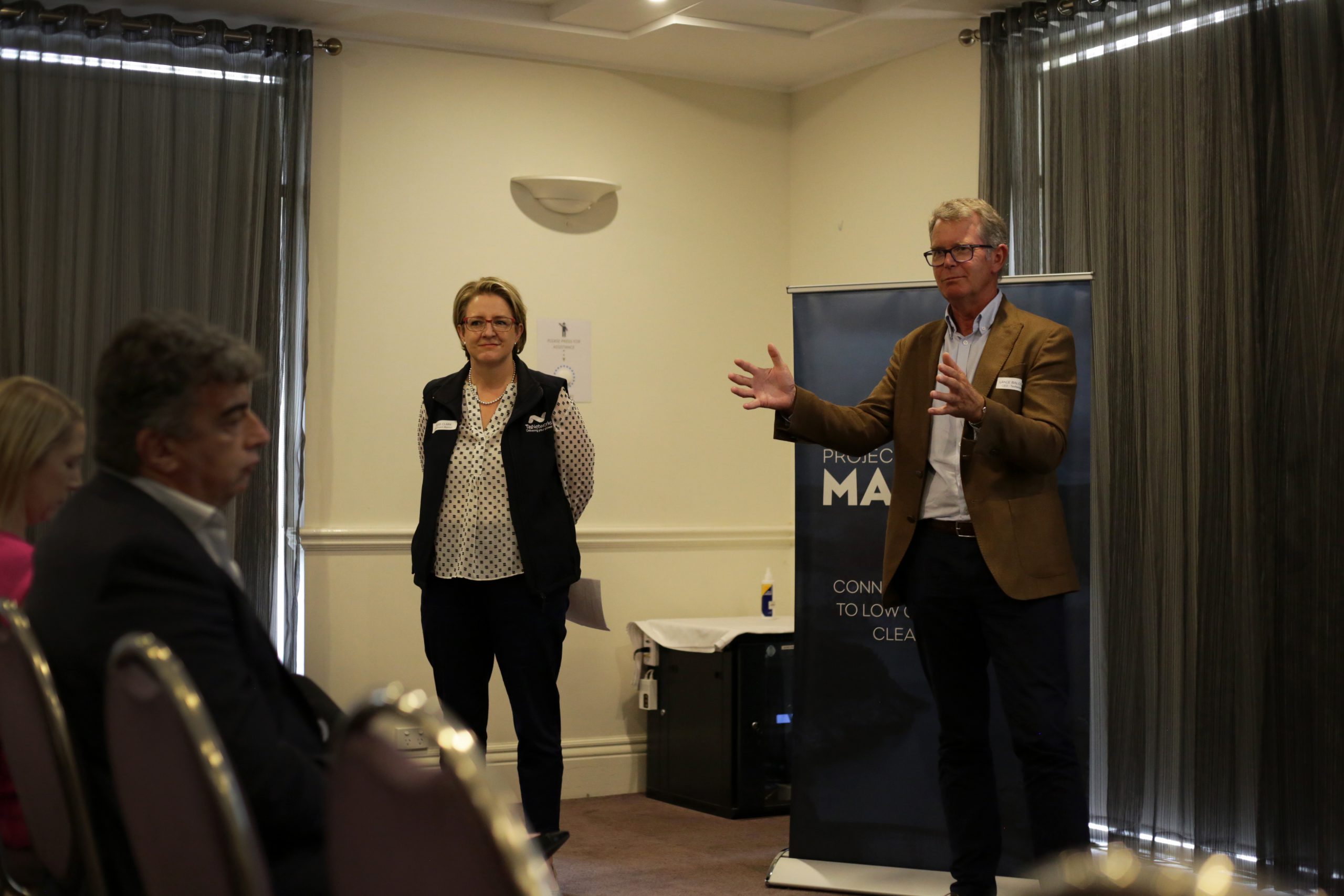 Anne Simmons
The Tasmanian state-owned company investigating a second electricity interconnector under Bass Strait to the Latrobe Valley estimates the project could create 900 direct and indirect jobs in regional Victoria.
TasNetworks presented the initial feasibility report for Project Marinus at a briefing in Traralgon last week where its chief executive Lance Balcombe said the project would provide a $1 billion economic stimulus for Victoria.
The Commonwealth government in February announced $56 million to fast-track the project and the feasibility study was funded by federal government agency ARENA.
Marinus Link would deliver Tasmania's renewable energy resources in hydro and pumped hydro to mainland Australia to offer more dispatchable on-demand energy to the National Electricity Market, the feasibility report reads.
"Excess solar, excess wind in Victoria, which would otherwise have to switch out of the market, we're able to bring that across Marinus Link, store that in pumped hydro for release in the mornings when Victorians get up and have a shower," Project Marinus head of stakeholder relations, environment and planning Benjamin White said.
"We're there to then release that stored energy at low cost and peak demand."
Construction on Marinus Link could begin as soon as 2021 depending on the outcome of the business case assessment due in December this year.
The economic viability of the project depends on the early retirement of coal-fired generation, the report reads, and the study aligns itself with Australian Energy Market Operator modelling.
Mr White said the project was not advocating for early retirement of coal-fired power stations.
"The timing for Marinus is largely when coal is scheduled to retire. It's really hard to predict when that will be," Mr White said.
"We need Marinus to be ready to support the transition but … we need to be mindful, it's more costly and a higher risk to build a project like Marinus when it's too late."
A stakeholder at last week's briefing raised concerns about landowners on the connector's 90-kilometre route between the Latrobe Valley and the south Gippsland coast.
Project Marinus have not finalised the corridor but it would take a different route to the existing interconnector Basslink.
Mr White said the project was "on the verge" of approaching affected landholders before any community forums.
"We want the community to have a say about what this thing is. Obviously it's limited so we need to be really fair and transparent about that," he said.
"We're doing our due diligence to look at what is most cost-effective, least impactful and most time expedient … and we'll put that to the community and if there's particular red flags, we want to hear those."
Grattan Institute energy fellow Guy Dundas said it was very unclear whether it was a project that made sense in 2025 or 2035 and he would be concerned about rushing to commit to it any time soon.
"We won't have more information at hand any time soon. You've got to keep that option open and continue feasibility work. You might sit on it until becomes clear coal closures are in the works," Mr Dundas said.
Marinus Link is estimated to cost about $1.3-$1.7 billion for a 600MW capacity interconnector or about $1.9-3.1 billion for a 1200MW capacity interconnector.
An EnergyAustralia spokesperson said Yallourn power station had coal reserves to 2032 and it had plans to run the plant through to that time but acknowledged "policy and market settings may impact our approach".