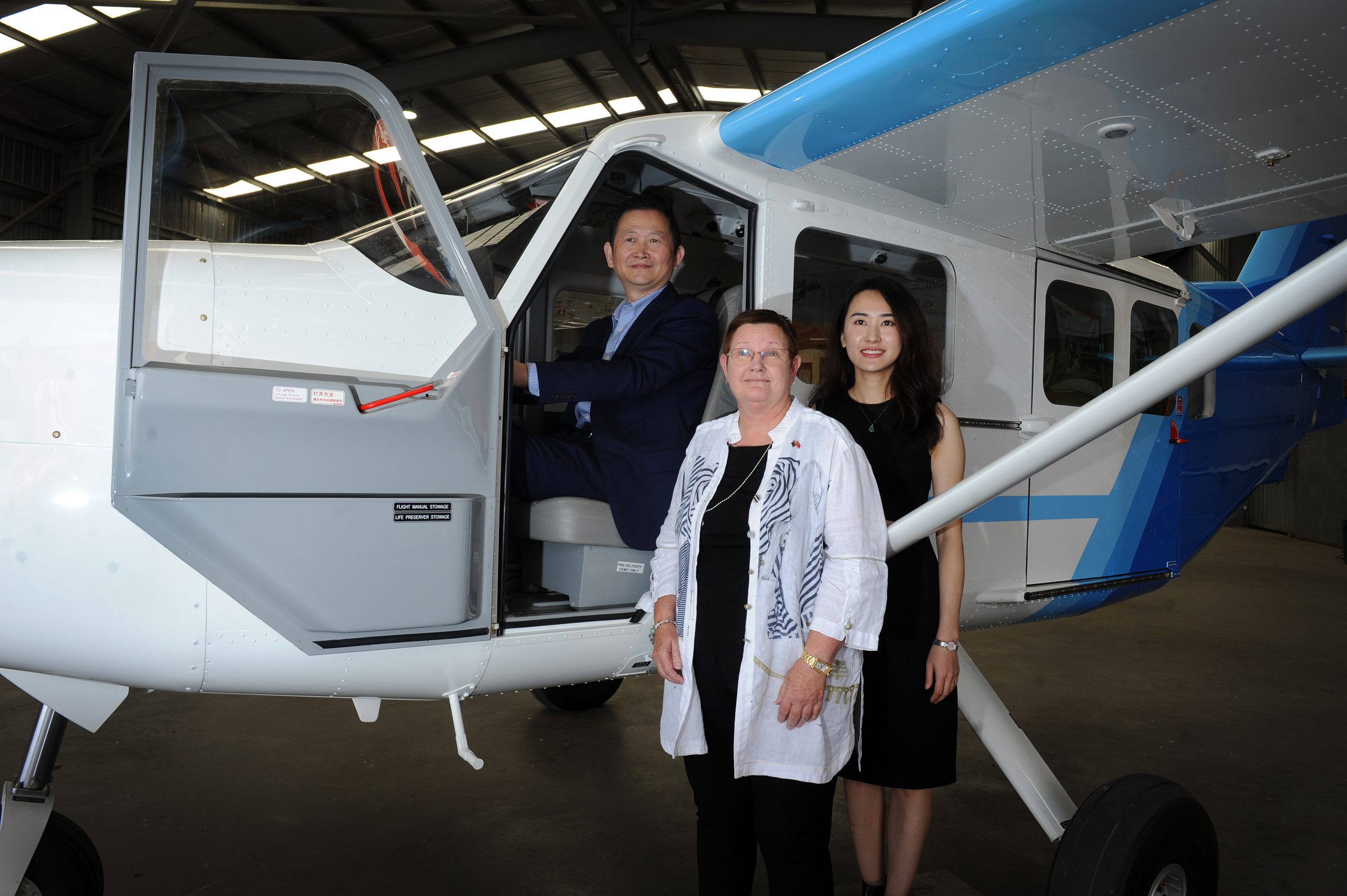 Heidi Kraak
Latrobe City's own GippsAero handed over the first three eight-seater utility aircrafts of an "exciting" 10-plane deal with Chinese company Jinggong Group on Friday.

The 10, 300-horsepower GA8 airvans, which feature piston engines, will go to a government contract with the Chinese Ministry of Sport, mainly for skydiving training and use.

A signing ceremony at the GippsAero hangars in Traralgon on Friday was attended by Jinggong Group representatives, GippsAero representatives and Latrobe City mayor Graeme Middlemiss and councillors Dale Harriman and Darrell White. GippsAero is a subsidiary of Mahindra Aerospace.The deal is the culmination of "many years of working" with the Jinggong Group. Mahindra Aerospace business development manager and customer liason manager Marguerite Morgan said she started correspondence with the Chinese company in 2006.
"It is such a large order for 10 aircraft," she said.
"When I started my discussion with Jinggong Group, the laws were not relaxed for general aviation in China. In the last five years, they have been relaxing the laws for airways and general aviation.
"Jinggong Group have been working tirelessly through this time. They are a really good, ethical company in China."
Ms Morgan said 100 per cent of GippsAero's output was being exported.
"It is bringing export dollars into the Valley," she said.
Cr Harriman said the 10-aircraft deal reflected the quality of products coming out the Latrobe Valley.
"If you have the Chinese here wanting to buy this plane, it has to be very, very good to crack into their market," he said.
"It shows the quality of the skills of people working in Latrobe City."
Cr White said the deal represented "continuity of employment" for Latrobe City.
"The fact that we've broken into this market really opens up a doorway to a whole host of new opportunities," he said.
"We need to acknowledge this hasn't happened by itself – there has been a whole host of networks created in terms of marketing the product.
"It's reputation is becoming more renowned as time goes by and so it is a great way for Latrobe City in particular, but Gippsland as a whole, to be able to be part of the international stage."