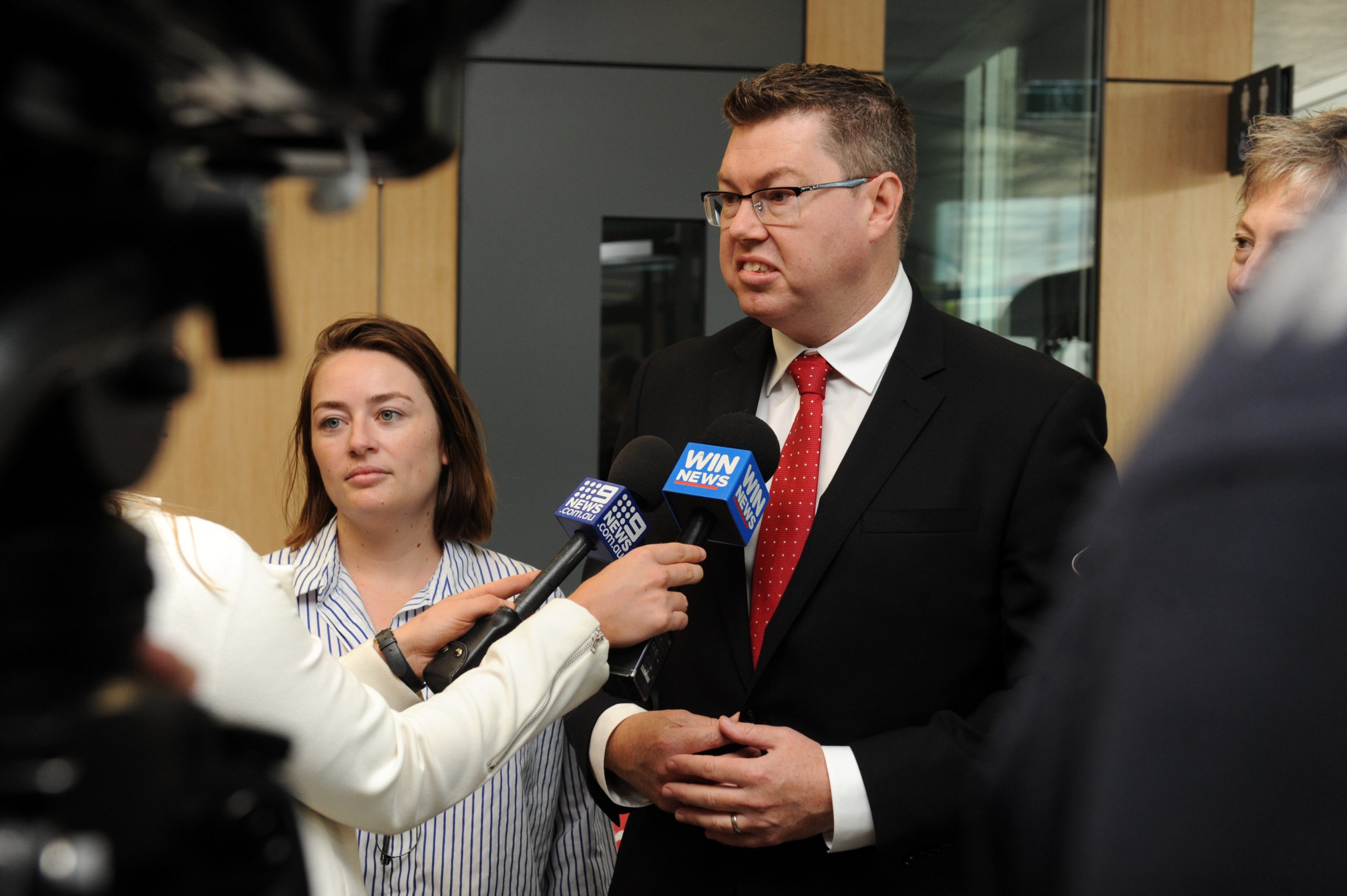 Anne Simmons
No power station worker would have to leave the industry unless they wanted to under federal Labor's plan for transition, opposition assistant spokesman on climate change, energy and infrastructure Pat Conroy said in Moe on Thursday.
Mr Conroy presented Labor's commitment to 50 per cent renewable energy and features of its 'just transition' program to a public forum at the Moe library.
Support to diversify the local economy and pooled redundancy packages for power station workers were key features of the plan.
"Regions like Latrobe should not bear the burden of transition to a cleaner energy economy. That's Labor's commitment around fairness and equity," Mr Conroy said.
Through the policy Labor would establish a Just Transitions Authority and would require power station operators provide three years' notice for closure.
Under the plan, money would be available for workers who lose their job to retrain them into renewable energy industries, Mr Conroy said.
But those who wished to stay in the industry could make use of a transfer scheme.
It would mean workers at neighbouring power stations would be offered voluntary redundancies to allow younger workers who had lost their job to transfer across.
"Our pooled redundancies model means any worker who wants to stay in the power industry will get a job," Mr Conroy said.
He said a Labor government would "take advantage" of the region's strengths to diversify the economy.
"This area has great skills and a workforce that is highly skilled in energy production. It doesn't have to be purely dependent on brown coal," Mr Conroy said.
"We can look at transitioning to renewable energy. There is an offshore wind proposal that is being developed right now.
"There is no reason the Latrobe Valley can't be at the heart of that transition."
Labor candidate for Monash Jessica O'Donnell said at the event jobs were at the forefront of the community's concerns for the future but there were "bounties" of local opportunities.
"There is infrastructure already there," Ms O'Donnell said.
"We've seen an amazing proposal … which is a waste to energy proposal so I think that more the diversification and the more renewable technology but also innovation coming to the market, the opportunities will continue on for people in the Latrobe Valley."