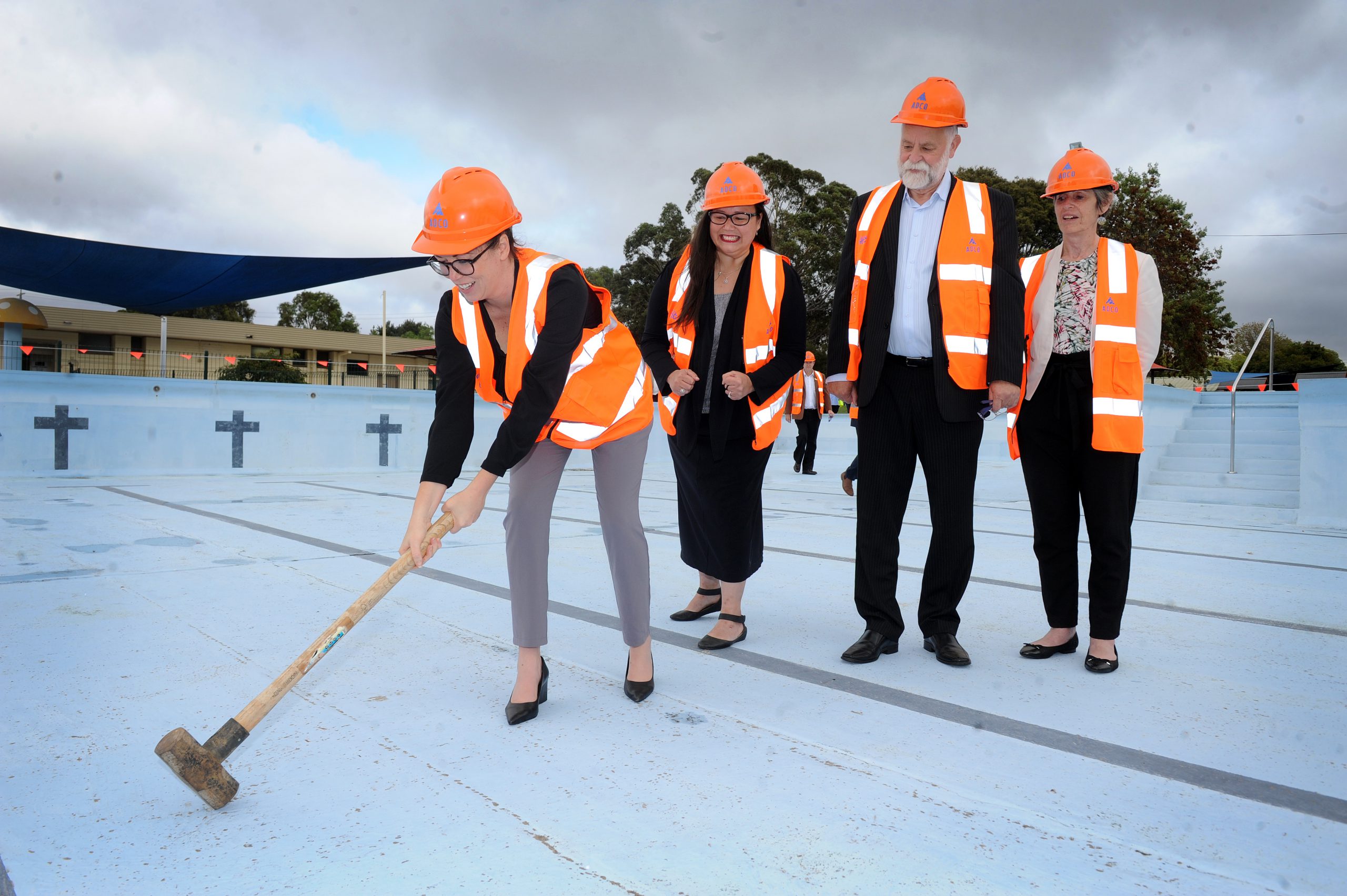 Construction has began on the new Gippsland Regional Aquatic Centre and overhaul of the Traralgon Indoor Sports Stadium following a turning of the sod ceremony on Friday morning.

Minister for Regional Development Jaclyn Symes joined member for Eastern Victoria Harriet Shing in Traralgon to announce the start of works at the site of the old Traralgon outdoor pool.
Up to 120 workers are expected on site at the peak of the project, while the completed centre is expected to create 275 ongoing operational and support roles.
The state government has contributed $63 million to the aquatic centre and indoor sports stadium projects while Latrobe City will chip in $11 million.
The aquatic centre will include a 50-metre competition pool with spectator seating, a 25-metre outdoor pool, warm water pool, indoor water play areas, water slides, a gym, geothermal heating and a wellness centre.
Meanwhile, the Traralgon Indoor Sports Stadium will be expanded to include additional facilities, allowing it to host large-scale events.
Regional Development Minster Jaclyn Symes said "we're ensuring the Latrobe Valley community has access to world-class sporting facilities in their own backyard."