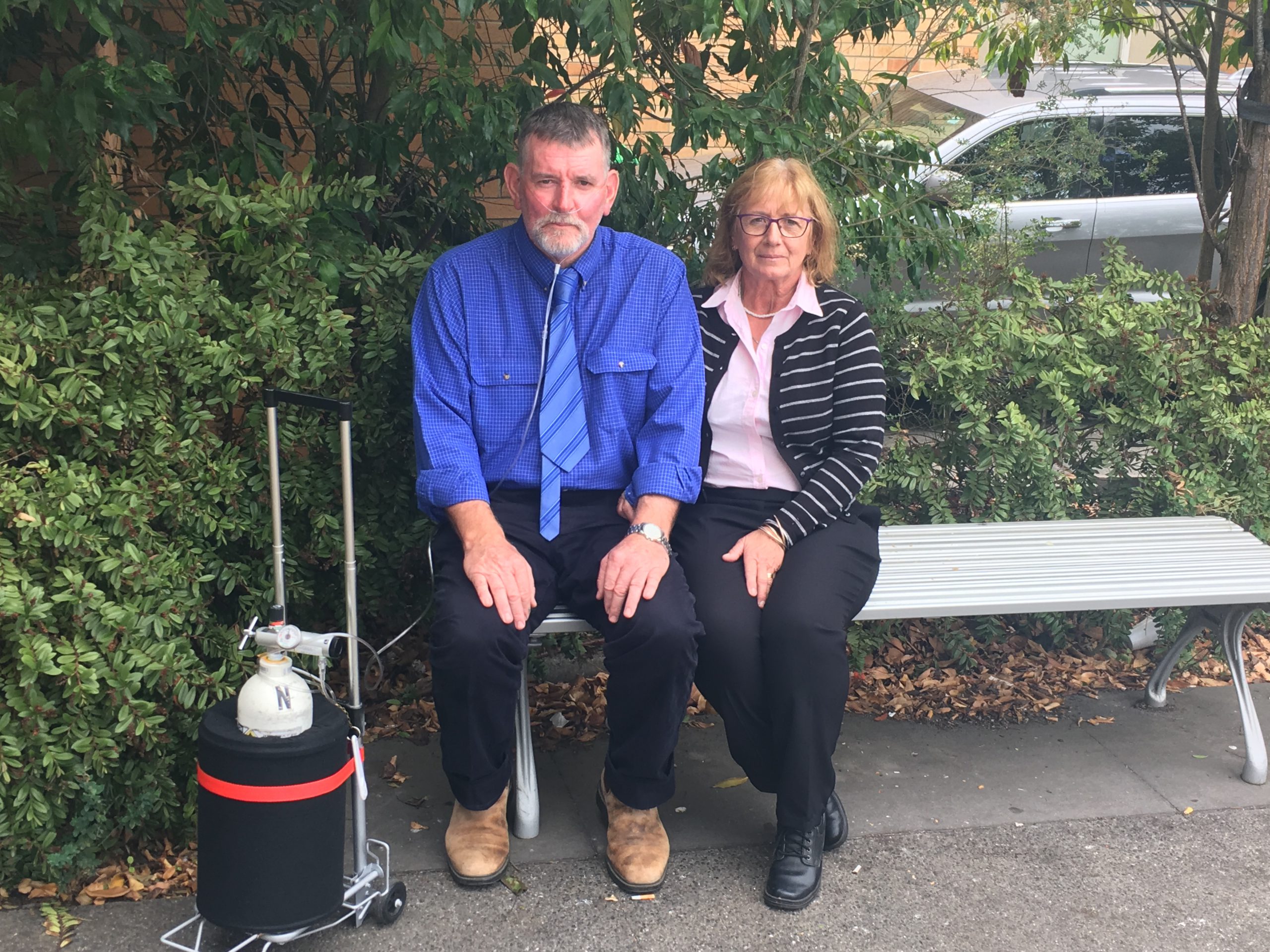 Bryce Eishold
A WorkCover hearing into a man who was diagnosed with two life-threatening conditions after working at the Hazelwood mine during the 2014 fire will return to the Latrobe Valley Magistrates' Court in May.

The three-day hearing last week heard from the plaintiff, David Briggs, and four doctors, including three respiratory specialists and a rheumatologist.
Mr Briggs, 59 of Moondarra, worked as an excavator operator in the mine during the fire which burnt for 45 days and was required to dig out burning coal so the fire could be more easily managed.
Less than six months later, Mr Briggs developed "flu-like" symptoms which would later be diagnosed as an interstitial lung disease associated with an autoimmune condition called amyopathic dermatomyositis. Last week he said he had a lung capacity of about 30 per cent.
Four doctors who gave evidence on Thursday said the Hazelwood mine fire may have contributed to Mr Briggs' condition, however, none could be conclusively drawn on the cause of his illnesses.
Mr Briggs, represented by Maurice and Blackburn lawyers, previously had a WorkCover claim was rejected by his employer, RTL Mining and Earthworks, and its insurer.
In a report tendered to the court, rheumatologist Professor Stephen Hall stated "it is more likely than not his work at the Hazelwood fire was a significant factor in contributing to" his autoimmune condition.
The court heard Mr Briggs could walk about 100 metres before he would become breathless and require the aid of an oxygen tank.
In another report tendered to the court by thoracic physician Professor Michael Pain, who saw Mr Briggs at the request of RTL's insurance company, Allianz, said the plaintiff's exposure to the fire "probably caused the onset of his condition".
In the same report dated December 20, 2018, Professor Pain stated Mr Briggs was unfit for his previous employment as an excavator operator and "is incapacitated for all forms of work involving more than mild physical exertion".
Mr Briggs worked at the mine for 12 weeks and told the court he was "no longer considered an appropriate candidate" for a lung transplant due to his rapidly deteriorating health.
The hearing is scheduled to return court on May 20.