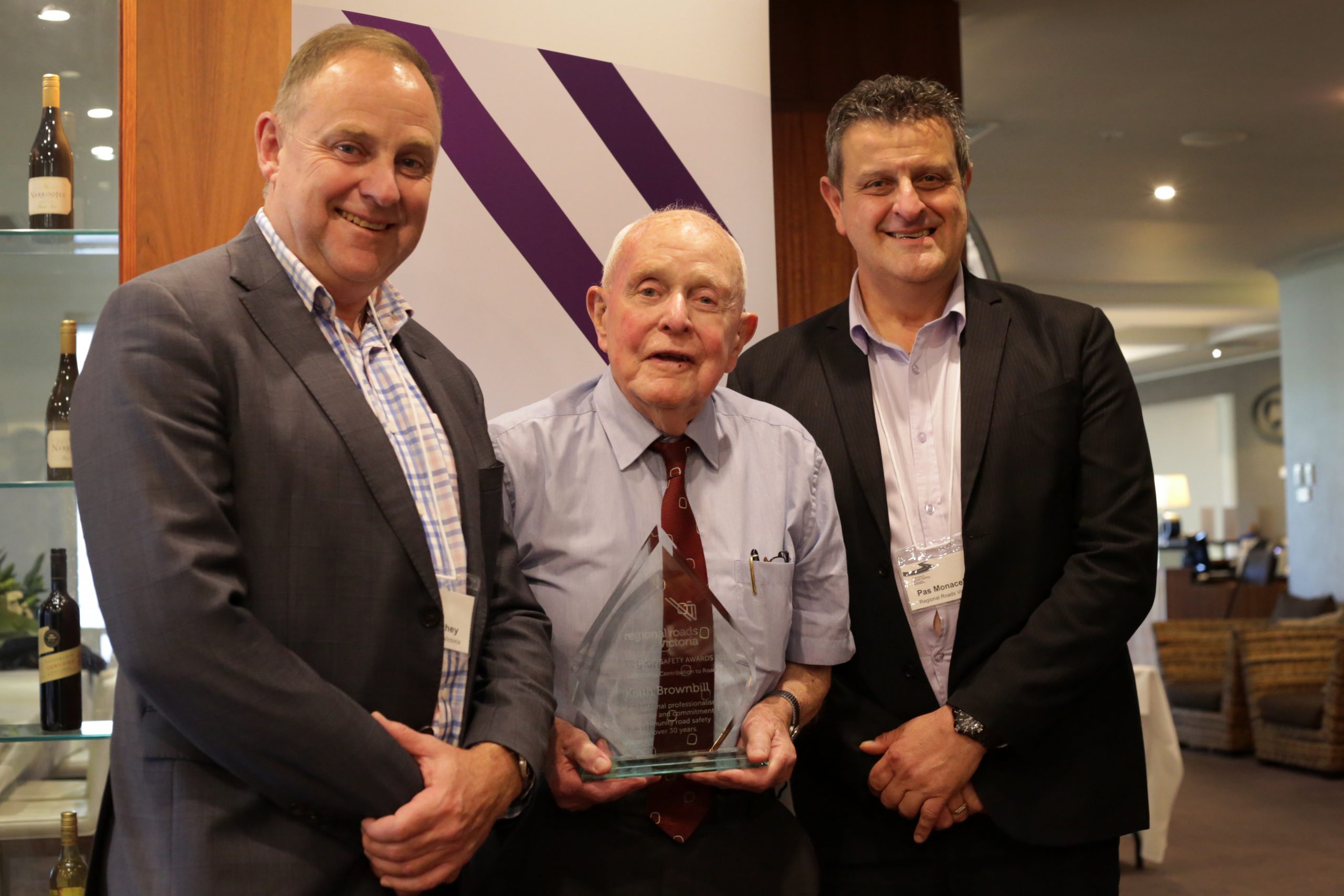 Anne Simmons
A road safety forum held in Traralgon on Thursday recognised former Morwell high school principal and long-serving community member Keith Brownbill for his 30-year effort to reduce the road toll.
Mr Brownbill, 91, was instrumental in establishing Community Road Safety Councils in Victoria which has been a format adopted across the country, Regional Roads Victoria acting regional director eastern Pas Monacella said.
"It gives me great pleasure to present the award to Keith Brownbill for his exceptional professionalism, leadership and commitment to road safety over the last 30 years," Mr Monacella said.
Mr Brownbill said it was "a very great honour" to receive the award.
"I'm not sure whether really I've done more than anybody else but I suppose I've been longer in the group than anyone else," he said.
"It's hard not to care when we see so much of the carnage on the roads and the effect this has on families and the society in general.
"We have a role to play in ensuring that our life is better and indeed longer through having safe roads."
The event marked Regional Roads Victoria's second road safety forum in Gippsland and about 150 stakeholders attended.
Mr Monacella said RRV wanted to see people push the boundaries of "business as usual" in road safety and make something possible in their community that did not seem achievable previously.
RoadSafe Gippsland chair Andrew Milbourne said groups across the industry were starting to work together which was important in achieving the goal of zero fatalities and injuries on the roads.
"It's not a popular thing to say we want to reduce speeds but if we talk to people and educate them as to why we want to reduce speeds in the area hopefully they'll take that on board," Mr Milbourne said.
Corben Consulting principal Bruce Corben said on Thursday he observed a growing sense of urgency about road safety but also a belief something could be done.
"Getting to zero inside around three decades has actually some realistic aspects to it. We think that is possible," Mr Corben said.
"It will require efforts across all elements of the system that are about the vehicle and the infrastructure and the way people function but fundamentally about speed management as well.
"We struggle to get serious take-up of that issue but it will transform risk in the network. We have to refine ways of getting greater acceptance of that."