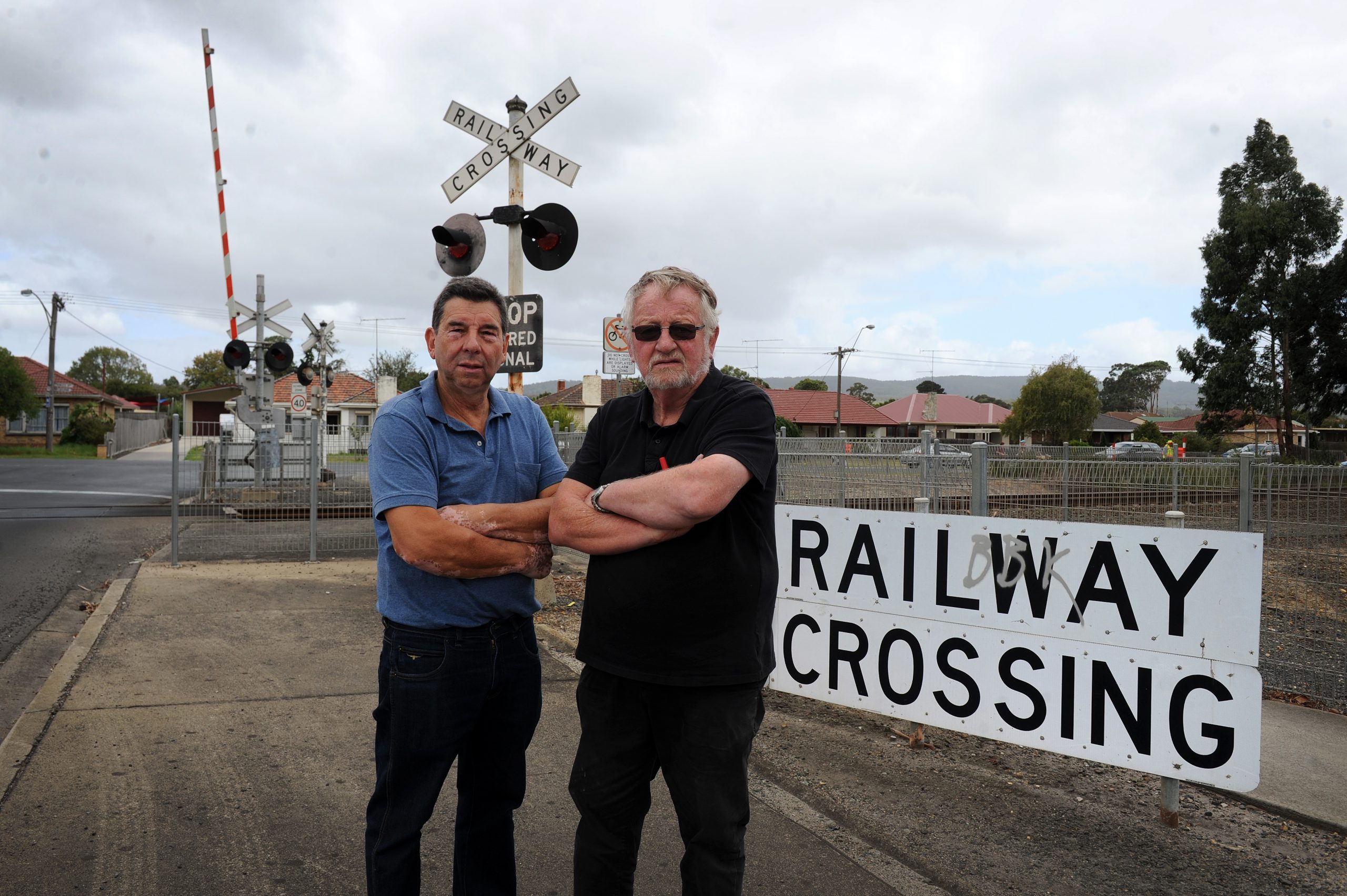 Heidi Kraak
An independent candidate for the federal seat of Monash and a former Latrobe City councillor are calling on the federal government and opposition to commit to funding an over or underpass at a railway crossing in Moe ahead of this year's federal election.

The call follows Regional Roads Victoria consultation sessions in Moe on future plans for the crossing, with the state government organisation putting forward plans to upgrade the railway crossing and intersection at Lloyd Street and Waterloo Road.
The proposed upgrades involve road widening, re-locating the pedestrian crossing and changing the right-of-way priority at the junction.
Independent candidate for Monash Michael Fozard and former Latrobe councillor Tony Zimora, however, were disappointed to learn the proposed upgrades for the crossing did not include an over or underpass, as Warragul, Traralgon and Morwell do.
They called for federal government funding for either an overpass or an underpass at the railway crossing and intersection, describing Regional Roads Victoria's proposed upgrades as a "short term solution" and a "bandaid approach".
"What they probably need here is something a little more substantial than just trying to change the road configuration," Mr Fozard said.
"Because, in my opinion, and the people that have spoken to me, they think all it is going to do is transfer a problem. "
RRV said the considerable cost and land acquisition, including homes and parkland, required to deliver a project of this scale made the existing proposal a more feasible option.
The upgrades are also yet to be funded.
RRV regional director eastern Pas Monacella said the proposed upgrades were a "long-term solution for a complex intersection".
He said the upgrades would improve traffic flow and prevent queuing over the railway line.
Federal Labor candidate for Monash Jessica O'Donnell said it was important upgrades at the crossing were "right the first time".
"The RRV consultation and community feedback needs to be taken into consideration," she said.
"If the community give feedback and don't think this address it, further conversations need to be had."