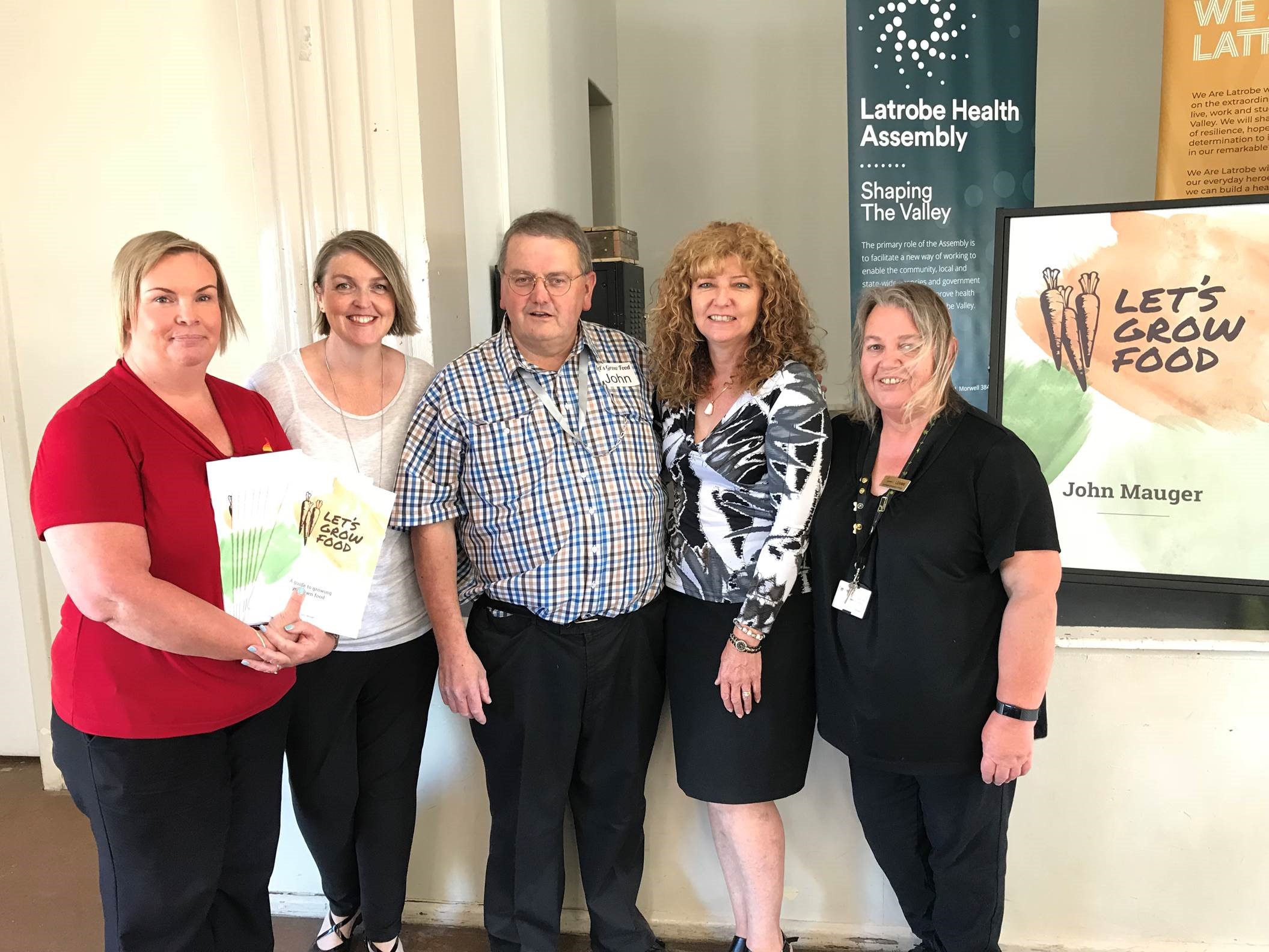 Anne Simmons
Local food gardening expert John Mauger can rebut just about any excuse for not growing vegetables at home.
Renters, plant-neglecters, nomads, apartment dwellers and those with curious dogs, be warned – or rejoice – he has an answer to your problem.
His newly-published book Let's Grow Food lists the common challenges people face when it comes to growing vegetables and offers a simple solution that is in most cases, free.
"If you wanted to grow a garden as a renting person you could use a polystyrene [container] or a big pot. Or you could grow sprouted seeds in the kitchen," Mr Mauger said.
Mr Mauger said his mission had been to help people help themselves in food growing.
This goal has led him to volunteer about 30 hours a week to teaching people to grow food at basically no cost and to cut down waste.
Early in his career he worked in a fruit tree nursery and orchard, studied organic agriculture then shared his skills with neighbourhood houses right across Gippsland before spending two years at Lake Tyers Mission.
"I lived there as my health deteriorated and I moved down here about 13 years ago from Bairnsdale and I could see there was a very big need in the Valley with generational poverty," Mr Mauger, a regular contributor to The Express, said.
Mr Mauger described how his upbringing formed the way he approaches food and waste.
"Because we've been poor, it's been important we don't waste what money we have got," he said.
"We always had a pit in the backyard. Dad dug a pit and the peelings and scraps would go in the pit every day and then when it was full we'd dig another one. Well, we were actually feeding the soil.
"If you have healthy soil you'll have healthy plants … The only problem you do have is feral birds. They just about drive me insane."
The book, he said, was about high-yield, low-maintenance, "cut-and-come-again veggies".
"Rather than leeks that take seven months to grow and they're absolutely delicious … I would grow spring onions which you can cut the top off and keep letting the top grow," he said.
Mr Mauger's recent focus has been setting up a seed bank and distributing seeds freely to the community.
"I've given away enough seeds, if only half of them grew, it would have yielded 40 tonnes of food in the last two years," he said.
An extension of the idea has been to establish a seed library in Latrobe City.
He said Traralgon library was hosting a pilot program where people could bring in seeds in labelled packs to swap for other seeds.
"People can take pumpkin seeds and grow them and they're obviously going to have buckets full of seeds from their pumpkins so bring them back for somebody else," Mr Mauger said.
People will be able to get free seeds to get started and the plan is to expand the program to other Latrobe City libraries.
Mr Mauger's book was published with a Latrobe Health Assembly grant he applied for through Latrobe Community Health Service.
It is available free as an e-book. For more information, email info@letsgrowfood.com.au.