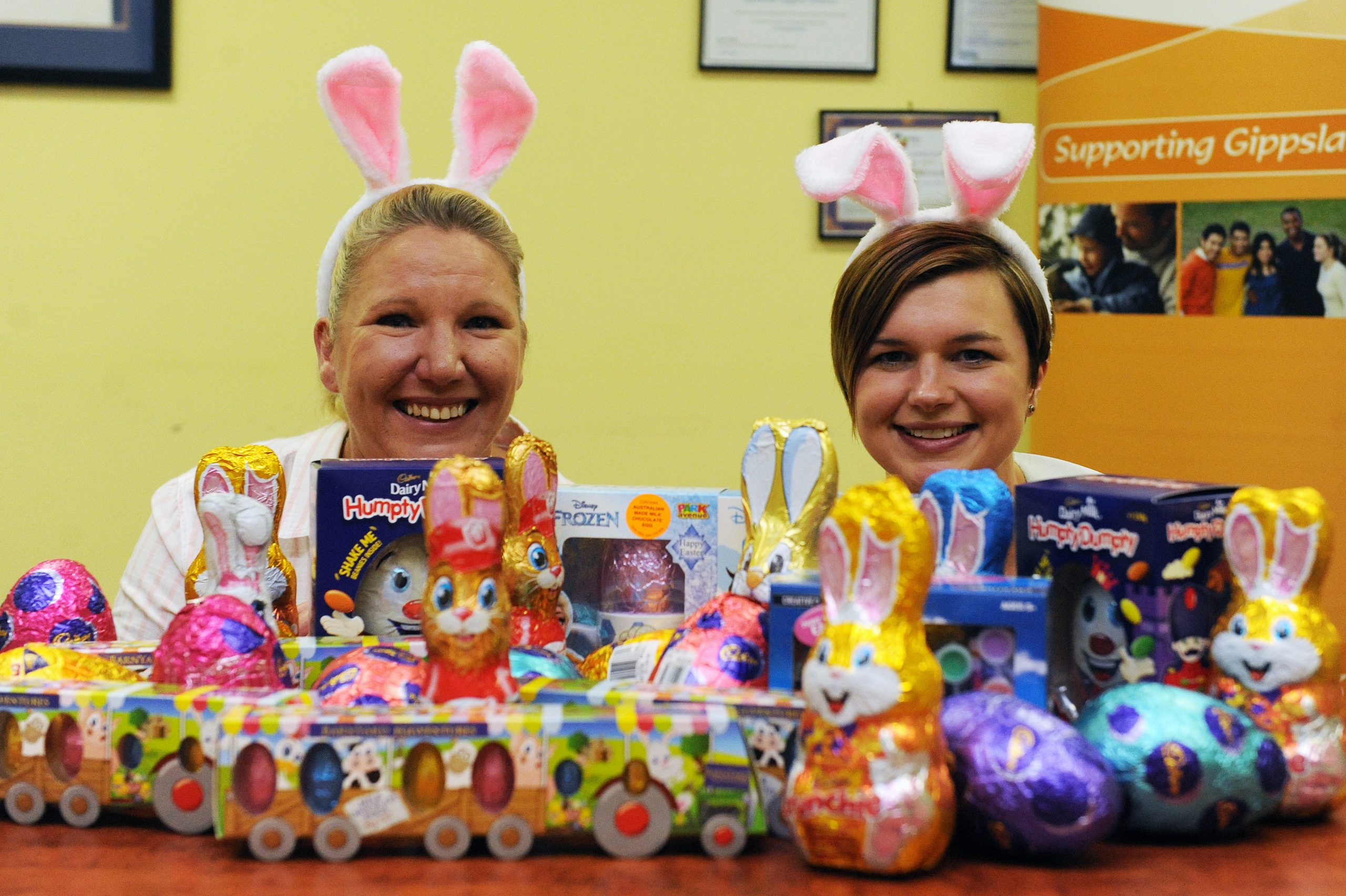 Cher Jimenez
Quantum Support Services are appealing to the community to "put a chocolate-covered smile" on the faces of more than 500 vulnerable children by donating Easter eggs.

This is the first time the not-for-profit is launching the Easter egg appeal to support children under its care who are being assisted across its family violence, foster and kinship care, homelessness and youth programs.
Quantum foster carer coordinator Shelley Newey said people and businesses could drop their donated Easter eggs at any of their Gippsland offices or at the Leongatha RSL.
"We have over 500 children that we're looking to be able to make sure Easter Bunny knows where they are and get Easter eggs to them," Ms Newey said.
She said it would mean a lot to the children to receive something during Easter because they can sometimes feel isolated.
"It means they've not been forgotten. Our kids feel forgotten a lot of the time because they've moved from everything that they know and all the people that they loved," Ms Newey said.
"At times like Christmas and Easter these kids may not have the bare necessities yet the main focus that they have is whether or not Easter Bunny's going to know where they are or deliver to them," Ms Newey said.
The appeal also aims to support foster carers who may find themselves struggling to give their foster children something for Easter.
"Anything that we can do to make the load a little lighter on foster carers we will, but in saying that, we're not funded to provide Easter eggs [and] that's what the kids want," she said.
People who wish to donate to Quantum's Easter Egg Appeal must do so before April 15 as staff are scheduled to deliver them between the 16th and Easter.