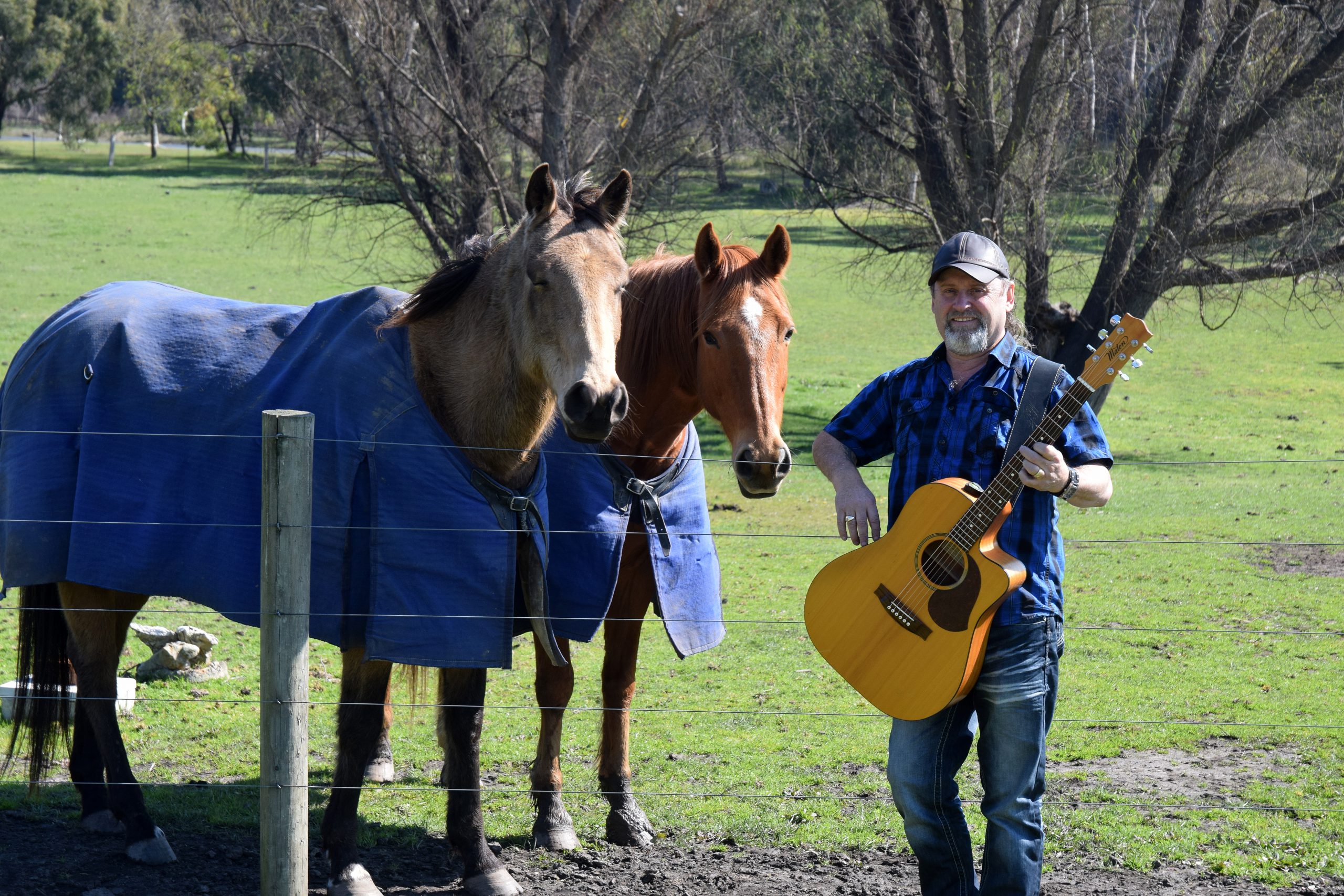 By Cher Jimenez
It was a call local artist Bryce "Snake" Wright could not say no to.

A week ago Mr Wright, who last year wrote a song to raise funds for Gippsland farmers affected by drought, received a phone call to perform at a benefit concert for people affected by the Yinnar South-Budgeree blaze.

Five other local acts also responded to the call to share their talent for Sunday's Bushfire Relief Concert at Traralgon's Victory Park.
"It was very short notice but I had no hesitation and I said I'll do it simply because of what it's for," the Traralgon artist said.
He said he felt honoured to be invited to perform at the five-hour show to raise money for the Gippsland Emergency Relief Fund in support of bushfire victims.
"I was rapt to be asked," he said adding that no local artist would refuse such an opportunity despite the short notice.
Mr Wright will be performing at two benefit shows on the day including one in the afternoon for a fundraiser for the Royal Children's Hospital.
The bushfire relief concert has been organised by Latrobe City Council and will feature Mr Wright and other local artists such as Borderline, Mollimor, Destiny, Rod and Rhonda Owen, The Soultanas and Ning Hopkins.
Latrobe City Council major events officer Adam Renn said a dozen volunteers would be collecting donations to support bushfire victims from the public during the free five-hour program.
Two homes were lost and about 600 people checked in at the bushfire recovery centre on Kernot Hall when a blaze affected the Yinnar South-Budgeree areas, according to Mr Renn.