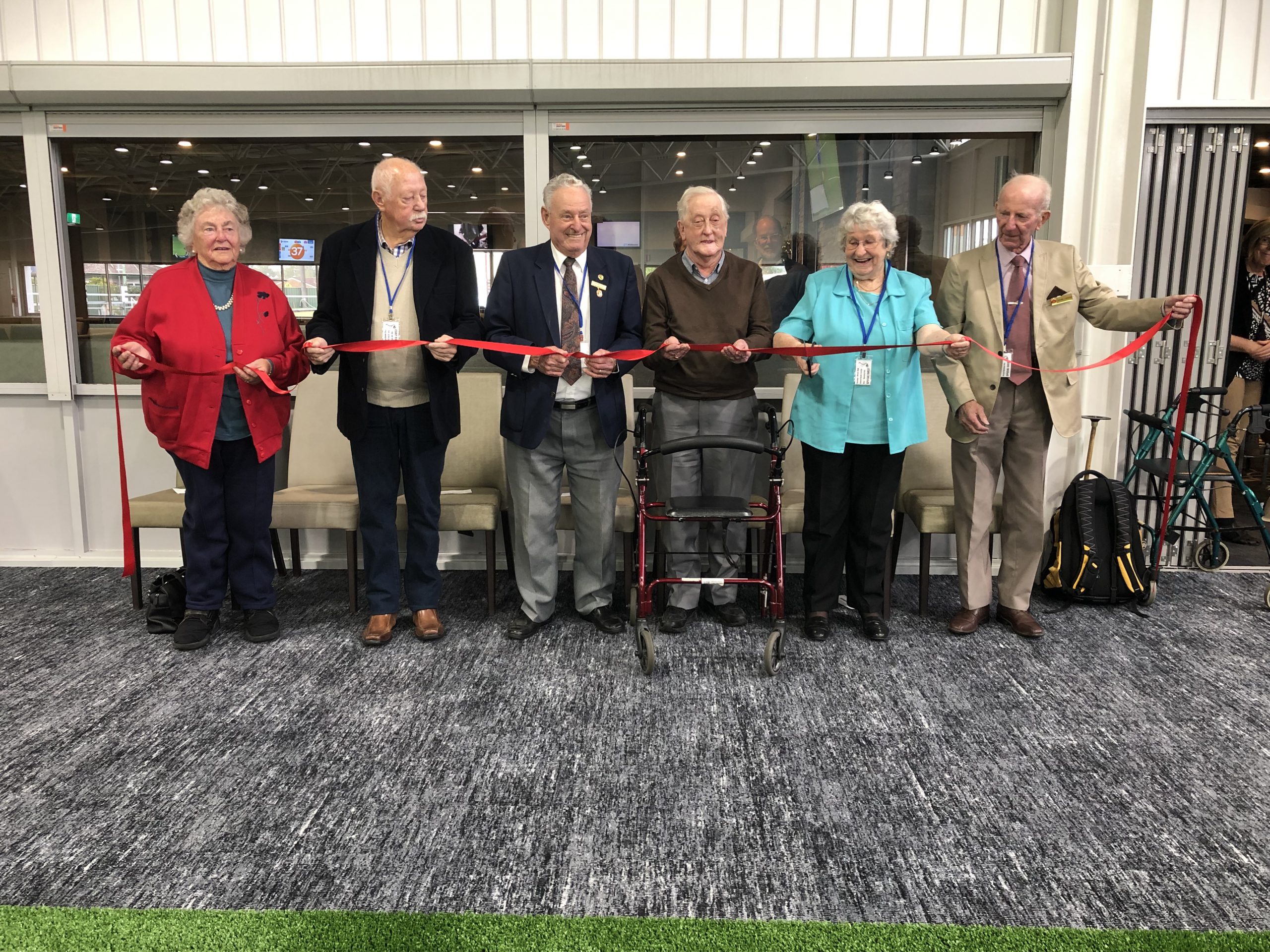 Kate Withers
BOWLS

Hundreds of people descended on the Traralgon Bowls Club at Liddiard Road yesterday for the grand opening of its new state-of-the-art indoor facility.

Eight new synthetic greens were officially opened by life members of the club who performed the ribbon cutting ceremony to kick off proceedings.

The almost $4 million facility was finished in 10 months, three weeks ahead of schedule, and has already been enjoyed by club members and twilight bowlers.

"I can't commend the contractors or their sub contractors enough. Ninety per cent were local and they just did a terrific job," club chairman Graham Cross said.

Though the turnaround for the build of the facility was quick, the planning for the world-class indoor complex was years in the making.

"We've done a lot of research over a lot of years. We looked at a lot of venues, a lot of people remarked about how good Queensland was but they're a different climate. We took some ideas from there and also from Tasmania."

"One of the questions we asked at the places we visited was 'if you could do it differently, what would you do?' and a majority said 'fully enclosed'.

"In 2013 we spoke about perhaps covering the synthetic green and putting a function room in … we started a sub-committee to go and investigate venues in about 2015 and here we are."

The facility is complete with digital scoreboards, a second storey viewing platform and function room for more than 100 guests.

Australian bowls representatives Kelvin Kerkow and Karen Murphy took to the rink against Traralgon club champions in an exhibition match.

"To put on an event like this, it just shows members that if you take your time it all comes together," Cross said.

Representatives from Bowls Australia were also present at the official opening and Cross said the club now had its sights set on attracting big-time events.

"We've done a lot of strategic planning to get this far and now the hard work comes in," he said.

"We want international, national and state events down here. We've got the facilities … everyone one of these international bowlers are gob-smacked about the way the place is set up and the attention to detail.

"It's a brand new woven surface, so we shouldn't have any problems and even a bad bowler like myself can get near the jack sometimes but we couldn't be more proud."