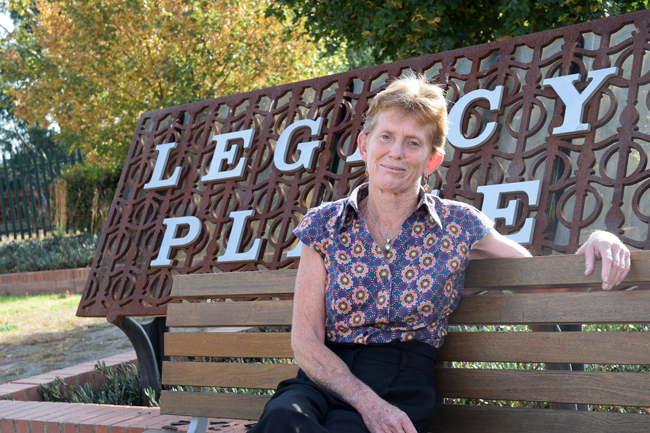 Cher Jimenez
Eighteen years ago Rustie Lassam found herself in the shower apologising to her unborn son.

While pregnant for the first time, the Newborough resident had just taken prescription medications that she had been over-using for many years.
Her dependency started at the age of 15 when she was prescribed Valium, a benzodiazepine and Panadeine Forte, a strong painkiller that also contains the opiate codeine, to treat pains in her lower back.
Back then she was also receiving physiotherapy but believed taking pills would provide a quicker fix.
"I worked it out quite quickly, it took 20 minutes to half an hour for the medicines to start working and things like physio for instance took longer. In my brain it was a no-brainer," the mother of two who moved to the Latrobe Valley from Queensland 12 years ago said.
It was a "perfect storm," according to Ms Lassam who had been smoking cigarettes since the age of 14 when she started a pattern of abusing prescribed painkillers.
So for more than 30 years Ms Lassam was dependent on prescriptions medications and, while they appeared to be giving her some relief from pains that were made more complicated due to several surgeries on her spine, there were areas in her life that needed healing too.
"I felt like in hindsight that I was walking around without a soul," the 57-year-old writer said.
"Addiction is what I call a formidable foe. In my life I was able to conquer a lot of things but addiction was formidable."
Ms Lassam said her relationship with people, especially her son, and her character as a person went downhill during her dependency.
She started lying and met people in public toilets to buy more tablets. At one time she also crushed medicines and injected them straight into her leg with a used needle that caused an abscess.
Ten years ago she met a local doctor who introduced her to a professor that was involved in an addiction medication pilot project that changed her life forever.
"My life has changed so much it's just beautiful – I feel better and I think better," she said.
On Tuesday, Ms Lassam will be sharing her story at an event to discuss SafeScript, a real-time prescription monitoring system that aims to reduce the harms of overusing prescription medications.
Latrobe Community Health Service regional pharmacotherapy network coordinator Elizabeth Plunkett said Safescript was an online tool to support clinicians, nurse practitioners and pharmacists by giving them access to the medication history of patients.
LCHS pharmacotherapy nurse Lynne Jephcott said SafeScript covered five groups of medications.
"You can see the prescribing and dispensing history of the patient. You can see over the previous months who the person had seen and what their medication had been or what had been prescribed from the pharmacist," she said.
There were 414 deaths from prescription medication overdose in Victoria in 2017, higher than the road toll, according to LCH